Bermuda presents so many opportunities for a true Island day for Dad

Whether it be on a terrace or on the water, get him outside to enjoy the sun this Father's Day. Below are some uniquely Bermudian ideas for that special man.

Go Fishing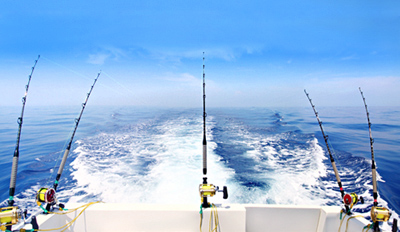 Bermuda presents many opportunities to get on the water and go for that big catch.

This year, render Dad speechless by taking him farther than he's ever been before with his buddies and a unique Bermuda charter boat. There are plenty that are well-serviced on the Island.

One of our favourites, though, is Overproof Charter Fishing, a custom Carolina vessel that holds up to 6 people and will take your group out for up to 8 hours.

There is comfortable seating, dining and an open back so that Dad can be part of the action. They have all of the fishing equipment, electronics and tackle to give you a day of fishing in comfort and style.
Have a BBQ With Local Produce

Give Dad something real to put on the barbeque.

Whether you're a local or just visiting, take him down to the beautiful beach this Sunday and open up the steamy grill (portable grills and tools can be found at Gorham's New Hardware Store).

Wadson's Farm, located in the parish of Southampton, is open Tuesday to Friday 10am to 6pm and Saturday from 9am to 1pm. Here you'll find local produce and meats such as chicken, lamb, pork and juicy sausages.

Grab a cooler and be sure to bring lots of water because with both the sun and the mouthwatering pieces on the grill, he'll need to rehydrate.
Go Golfing

Bermuda is known for its many beautiful and well-maintained golf courses, each offering endless acres of green property and stunning ocean views. Whichever one you choose, Dad will be left in awe and serenity.
For public courses, we like Ocean View, a 9-hole course with elevated tees overlooking the ocean. They also sport a driving range just in case he'd rather just work on his swing.

For the pros, we enjoy The Mid-Ocean Club, a championship 18-hole private club that offers guest rooms, a full-service clubhouse, tennis courts and beaches. Show Dad that he's a hole-in-one.
A major fishing trip, a steamy barbeque on the sand and one of Bermuda's premier golfing clubs are 3 great ideas for spoiling Dad this Sunday. Show him that he's #1, Bermuda style.
What are your ideas for Father's Day?

Let us know on Facebook or Twitter @bermudasearch.