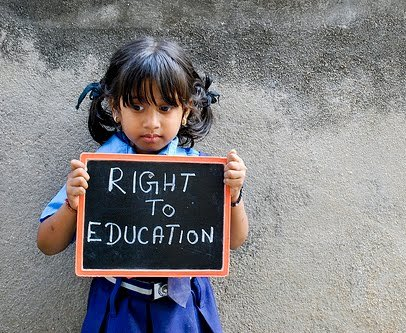 Did you know that?
57 million children, of appropriate age are not enrolled in primary school.
1 in every 5 girls, globally, is denied education.
4 out of every 5 girls do not complete primary education in Africa.

Did you also know that…

Education is one of the most powerful tools in breaking the cycle of poverty.
You can change the facts above by signing this 10 Days to Act petition for children's education.

What is "10 Days to Act"?

June 16th is the Day of the African Child and Plan, a children's development organization, is launching the 10 Days to Act campaign – which gives "global citizens" (that's you) 10 days to answer the call for an increased investment in education.

June 26th, the 10-day mark, will see the world's governments meet at the Global Partnership for Education conference in Brussels to declare their commitment to funding education.
What Can You Do?

Watch the video, sign the petition and send it forward to colleagues, friends, and family members.


Who is Plan?
Plan, running for 75 years, is an unaffiliated organization that works in 50 developing countries across Africa, Asia and the Americas to promote children's rights and ending child poverty. To learn more about Plan's strategy, visit their website.
Have you or your business had your hand in eradicating poverty in any way lately?

Let us know on Facebook or Twitter @planglobal using the #10daystoact.