Bermuda's arts scene is gaining strength through long-time initiatives such as the Chewstick Foundation; but it's the artist and audiences themselves who are bringing a je ne sais quoi to the Island and inspiring new and innovative ideas. We decided to highlight 3 poets that are continuing to keep Bermuda at it's sexiest simply by making people think twice.
---

Tiffany Paynter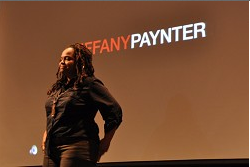 Tiffany Paynter picked up the pen at the age of 12 and since then has been contributing to the Bermuda community and the world of poetry altogether. An artist-activist, her works seem to solicit some sort of change within the society. 

Earlier this year we saw her perform at Earth Hour 2014 in front of City Hall; by letting us overhear a conversation with Mother Nature about her responsibilities to the environment, we found ourselves reflecting on our own.

She's also a vocal participant in the fight for LGBT rights on the Island and has recently worked with the Human Rights Commission and the US Consul to host a forum on inclusion as it relates to the community.

She graciously offers and accepts wisdom in conversation and collaboration with other artists attempting to simply live her life, but perhaps make the world a better place along the way. She looks for genuine people and advocates for and inspires true connection. As an active member of Chewstick Foundation, she takes her place to inspire Bermudians of all ages.
---

Matthew A. Johnston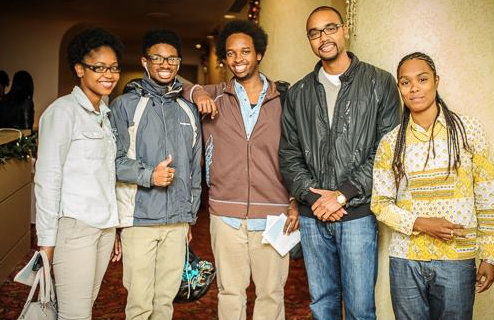 Matthew A. Johnston (centre) started writing when he was 16 and became serious about his craft in 2010 as a part of the ChewSlam, Chewstick's group of young poets. He has since found his voice, grown into a mentor and is now an advocate for the power of spoken word, youth and the arts in Bermuda. Through Chewstick, he has been able to spread his message internationally by performing in slam poetry competitions for young poets.
His career is starting to take off, performing with and learning from names such as poet and educators, Denice Frohman, Malcolm London and author, singer/songwriter and dancer, Joanne Ball-Burgess.

Like those before him his poems take on the exploration of social issues but in a way that can be related to by Bermudians his age. He's slowly and meaningfully taking on the place of inspiring his peers to create change.
---

Stephan Johnstone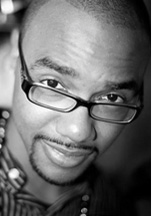 Stephan Johnstone, Bermuda born and bred, is a spoken word poet who started performing for and about the Bermudian community in 2005; when he became a popular member of the Chewstick Foundation to support youth, arts, culture and community. He's since felt in the foundation a sense of family and has recorded many albums such as Broken Thoughts and The Script Keeper that are both made up of stories of his own life, making otherwise mundane moments into incredible poetry.

While keeping his own feet on the ground, the award-winning poet is now helping others to fly, by sharing what he's learned with the world through mentoring. He's also helping to stimulate new conversation and share the idea of 'knowledge tourism'. We've most recently seen him speaking on the topic of 'Progression' at a TEDxBermuda event at the Fairmont Southampton Princess. He was speaking beside names such as actress Adjoa Andoh, and internationally acclaimed journalist Oliver Steeds.

His confidence brings inspiration for Bermuda's young boys, essential to our community.

Check out his work at his website or check out his Facebook for updates on his work.


---

These young leaders are the reflection of our society and we're all for those who continue to inspire growth on our beautiful Island. Tiffany Paynter, Matthew Johnston and Stephan Johnstone are just 3 incredible poets that are helping to make keep Bermuda sexy.

Who are your favorite Bermuda poets? Let us know on Facebook.