It's almost that time—October 31st, Halloween, is creeping up in Bermuda.

Looking to add a little bit of Bermy in your Halloween costumes this year? Here are some great ideas for costumes inspired by Bermuda.


Busy Bermuda Beekeeper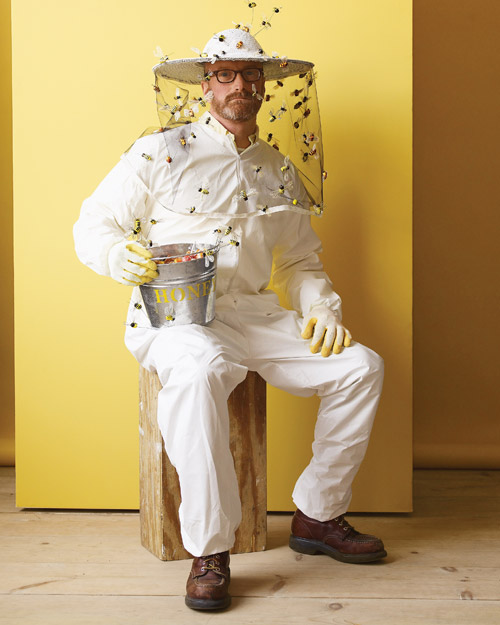 Mr. Bermuda Beekeeper takes great care of his colony, educates the Island and sells Raw Bermuda Honey. His costume is made up of overalls, workman's gloves (found at hardware stores) doused in yellow pollen (dye), a mesh hat with swarms of bees glued to the open meshed netting.


---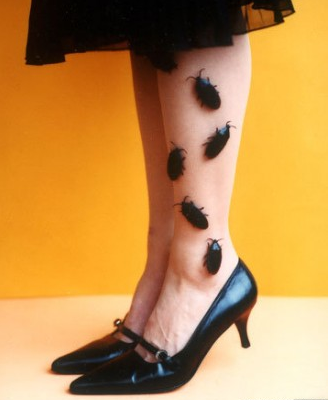 Creepy (Fake) Cockroaches *shiver*

Cockroaches are a fact of life in climates like Bermuda. Even so, there aren't very many people who enjoy the inevitable encounters with them. Cockroaches are nocturnal so why not bring your whole colony to the party? Rubber insects with a little adhesive.

---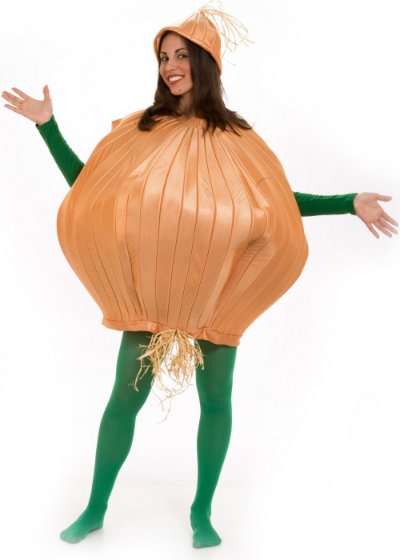 Classic Bermuda Onion (Never Goes Out of Style!)

While the memory of the sweet Bermuda Onion dates back to the late 1800s, this is now probably the most common phrase to refer to a Bermudian. The costume can easily be done with a bag, some wire and green under clothing.
---
One of Bermuda's biggest industries is Tourism so an ode to our lovely friends is merited. Have fun with a Hawaiin shirt, some flip flops and a dab of white zinc on your nose. People will understand right away and maybe sigh.


---

Hurricane Gonzolo
If you really want to impress, come with the strength of Bermuda's latest tormentor, Hurricane Gonzalo. Build somber-painted tulle onto a hat for the clouds, and hang clear beaded doorway ornaments for the rain drops. Complete with a grey and brown drapey outfit for wind and dust. Show HG who's boss. All fabrics can be found at Qui-Ja Fabrics and Accessories.


---

Well-Balanced Cod Fish Breakfast (For Groups)
| | | | | |
| --- | --- | --- | --- | --- |
| | + | | + | |
The cod fish breakfast is known to be eaten on Sundays, but Bermudians will enjoy seeing this any day of the week, including Halloween. Divide up the roles among your group and prepare for the best costume prize. You may have to be creative with these, finding fish stuff at Bermuda's hardware stores, create a potato out of cardboard and call Noah's Ark Feed & Supply for more information on pet costumes.

---

Portuguese Man Of War

Bermudians are all too used to the Jellyfish that come with the storms and heavy winds. This costume is made simply from a white umbrella with bubble wrap tenticles. Wear white, purpely, blue clothing and voilà! Poisonous, venomous creature.

---

Bermuda Golden Dollar
Paste a few gold dollars on a simple gold dress. Everyone will appreciate a little money at the party!

Dress to impress and have a safe and happy Halloween, Bermuda!
Photo credits:
www.marthastewart.com
www.samuelsoncases.com
www.pressroom.target.com
www.stunningdress.net
www.caufields.com
www.buycostumes.com