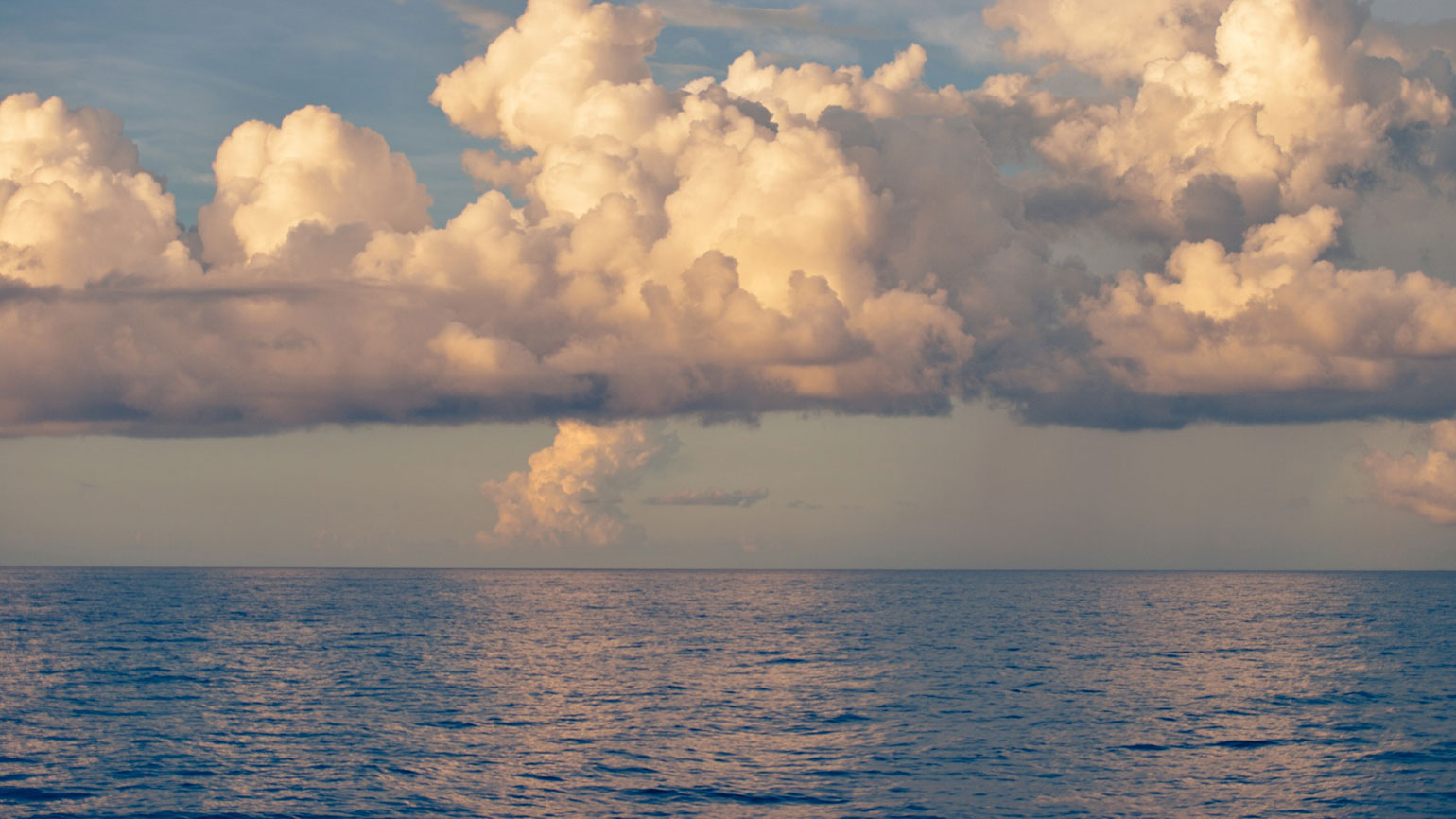 Pretty much one of the most hospitable climates in the world, our summer highs rarely hit 90 and a very cold winter day is somewhere in the 50s. We're not Caribbean we're mid-Atlantic and have the Gulf Stream to thank for much of our climatic good fortune. Humidity is really the only thing you have to fear here and it can make itself known – you will have different hair in Bermuda than you do at home and pretty much nothing holds a press. Small sacrifices when you consider that when the East Coast of the US is battling a snow storm (a 1.5 hour plane ride away) we're heading out the door in shorts and a sweater.


Average Temperature and Rainfall
Trying to choose the best time of year to visit? Our annual temperature and rainfall averages look like this.
Average Temperature
ºF
ºC
Jan
66
19
Feb
64
18
Mar
65
19
Apr
68
20
May
73
23
Jun
78
26
Jul
82
28
Aug
82
28
Sep
81
27
Oct
77
25
Nov
72
22
Dec
68
20

Average Rainfall
inch
mm
Jan
5.5
140
Feb
5.1
130
Mar
5.5
140
Apr
5.1
130
May
2.6
70
Jun
5.5
140
Jul
5.9
150
Aug
5.5
140
Sep
5.1
130
Oct
7.9
200
Nov
4.3
110
Dec
4.7
120
If you're a sports person, or perhaps you're one of those folks who doesn't like to sweat at all, it's hard to beat Bermuda from November through May. Cool and often crisp, it's pretty much perfect weather for a round of golf, a cycle ride, sail, ocean swim or marine cave climbing. If you're thinking of the latter two from January through April you might pack a wetsuit as the ocean temp can drop into the 60s. Summer months are warm and humid and the ocean is warm and welcoming. Ideal beach and ocean sport weather.
Regardless of what time of year you visit, the sun is strong in Bermuda. You will now find UV index information on our local weather site. More often than not, the index is high, even on cloudy days, so sunscreen, hats and cover- ups are all strongly recommended.