Happy Family Day!

Bermuda is great in winter! Although slower paced, the weather and paradise surroundings still provide a playground for the "fam" to get their hands sandy and discover together. Here are some creative ideas that involve nothing but your family members and the beautiful Bermuda shores.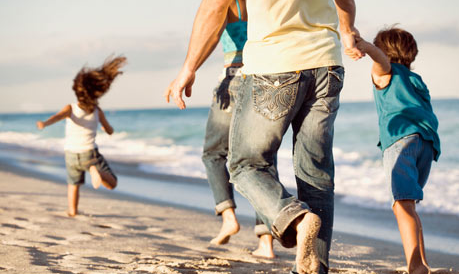 Create a Homemade Spa Day At The Beach

Step 1: Jump in, breath in the salt water and submerge
Step 2: Grab a fistful of sand
Step 3: Rub each other down from head to toe
The same components used in salt therapy, costing major dollars in beauty spas, can be found for free in the Bermuda ocean. The saltwater is great for rejuvenation of the skin, not to mention, inhaling it is good for clearing your respiratory tract. The colder temperatures in the winter act as a "re-boot" button for the body. The sand (a mixture of corals, clams, and other shells) is a natural exfoliant for your skin plus, the touch stimulation through rubbing each other down will reinforce old or create new bonds between family members.
Take A Nap Together At The Hotel Or The Homestead
Actually plan to lay down in bed after a hot day in the sun. Families who take naps together develop closer bonds and report more feelings of connectedness and thus happiness. Sleeping together provides more hours in each day for family members to connect and share loving, nurturing moments even while they sleep. (Family Today Magazine, 2013) "Families who nap together..."
Go For A Run On The Beach As A Family
Take a trip over to one of the beautiful beaches on South Shore road. We like Elbow Public Beach, the length means you won't get bored. In a study done by the American Journal of Health Education on the effect of families exercising together, the majority of mothers (94%) and daughters (88%) agreed that their relationship has improved as a result of participation in physical activity. Be sure to pack lots of water, a hat and sunscreen; and if you go early in the morning you can experience having an entire beach to yourselves.
Set Up A Family-fun Bermuda Photo-shoot
Bermuda is naturally picturesque. Use a beautiful beach or a Bermuda National Trust old Bermuda home as your backdrop. Positive reinforcement in front of the camera will boost confidence and self-esteem - leading to more success in social situations. It will also give them the undivided attention that they deserve from their family. Hand the camera over to teach them about perspective and developing their creative eye. Go home and edit them together as a family with this free online photo editor and show them off.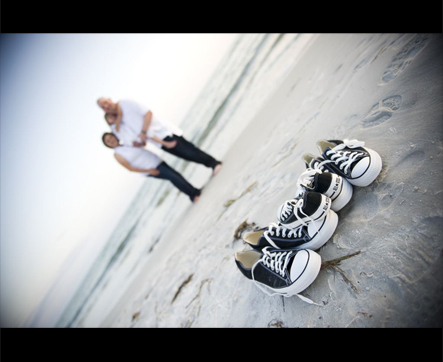 What Creative Things Have You Planned With Your Family Lately?
Join the worldwide conversation on twitter #FamilyDay @bermudasearch.
We like these family links for Bermuda:
The Family Centre @familycentreBDA
Razors & Diapers @razorsanddiapers
Sources:
http://www.sheknows.com/parenting/articles/950105/6-benefits-of-co-sleeping-with-your-children)
http://goodspaguide.co.uk/features/salt-therapy
http://www.tandfonline.com/doi/abs/10.1080/19325037.2003.10603521#.UvjmdEJdWVM