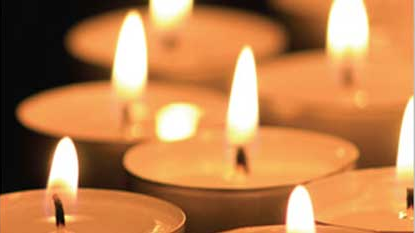 Originating in 2007 in Australia, it was simply an attempt to start conversation on the issue of climate change within the country. The World Wildlife Fund had no idea how far it would come. In 2008, the event went international with 35 countries and over 400 cities participating.
Governments such as that of San Francisco quickly jumped onboard, iconic buildings such as the Empire State (New York) and the CN Tower (Toronto) have, in previous years, completely disappeared from their skylines; major businesses such as Google have participated by darkening their homepage during Earth Hour; even schools (as its on a Saturday) have completely turned off their power to be apart of the mass shut down.
In the past 7 years, it has engaged 7,000 cities, 152 countries and has had a digital reach of 200 million. These are numbers that cannot lie, Earth Hour has become a global event that forces us all to ask ourselves, "Shouldn't I or my business, be a part of this?"
As for Bermuda, Gordon Johnson, Executive Director of Greenrock, a non-profit organization that creates dialogue on sustainability, tells us that his team has gone one step futher and have organized a full Saturday of activities to encourage families to come out and be entertained.
What to Expect
From noon until 5pm, there will be a Living Green Expo in Washington Mall, with many business demonstrating and selling environmentally friendly products and services. From 6 to 10pm the event moves to the steps of City Hall with free live entertainment prior and during Earth Hour, featuring Bermuda Broadway star Rebecca Faulkenberry, Bermuda Poet Tiffany Paynter, Rock Fire, Dancesations, Troika and In Motion.
In addition there will be pedal power generators, a movie screening, healthy food vendors, face painting and the Walk of Flame at 8:30pm. There is a $23 fee to enter the candlelit walk through the streets of Hamilton and participants will receive a t-shirt and candle to light their way. Participants are encouraged to bring decorated jars for their tea lights.
Mr. Johnson comments, "Turning off a light for one hour is clearly a symbolic gesture. It reminds us of our ability to be less dependent upon fossil fuels." Greenrock invites you to join the many individuals and businesses to be a part of Earth Hour in Bermuda on Saturday March 29th, 2014.
While you are thinking about your level of involvement, Greenrock is asking you, as a member of the community, to reflect on these questions:
• What kind of future do I want?
• What are the crossroads we are faced with at this point in time?
• What promises am I willing to make personally?
Take a page out of Australia's book: never underestimate the power of starting with you, the individual first, you never know who will be inspired to follow suit. You are a small, but important part of the whole.
Bermuda Earth Hour Schedule
12pm - 5pm Living Green Expo (upper level of Washington Mall)
6pm – 10pm Earth Hour Events on steps of City Hall
8:30pm – 9pm Walk of Flame through Hamilton (leave from City Hall, registration required)