Many small businesses in Bermuda skip the marketing part believing that it will dig too deep into their pockets, when in fact, the digital climate makes a quality marketing strategy a much more economical feat.

Here are 5 tips for building an online presence for your small business budget.

1. Promote Your Unique Selling Point (USP) Across All Channels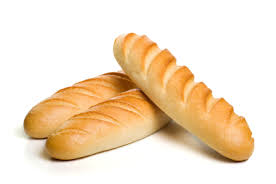 In Bermuda, where businesses are now marketing across many different channels (and as is the case in most small business, everyone has their hand in), it is important that you and your employees all know your USP.
If your local bakery prides itself on the fact that they are the only bakery in town that's offering same-day delivery,
they could reinforce that USP across all of their Facebook, Twitter and blog posts so that the customer can see the big picture no matter what avenue they choose to engage with.
---


2. Opt for a Website Builder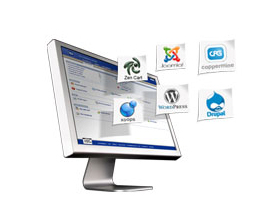 The money you save can go towards your social media marketing strategy.
---

3. Maintain a Social Network

Social Media is a great way to lead customers to your website, enhance your brand and let people know that your business is run by humans. All this at an extremely low cost if you're willing to do it yourself.

For the busy business owner, it may be a good idea to outsource. There are many consultancy businesses such as Yabsta Digital that will take you from strategy brief right through to implementation and maintenance and lift that load off of your shoulders.

As Bermuda becomes more engaged with the online platforms, this is a great way to encourage the type of reviews from current customers that you otherwise wouldn't get with your website alone.
---

4. Register for Free Local Directories

Many local directories have free listings that include address, phone number and your logo. For a fee you can opt for an advanced listing that can give customers access to your photo galleries, customer reviews, and a direct link to your website.

For example, if Sally is looking to travel to Bermuda next week, she will most likely search for her dining choices, boutique shopping options and snorkel gear rentals on a local search engine such as Bermuda Yellow Pages.

Will your business show up?
---

5. Promote Your Community Work Online

The good work that you do in the community makes for great social media content. There's nothing better than a local business and NGO getting together to build a better place for the customer to live.

Tweet about it, post pictures on Instagram and invite people to comment on Facebook.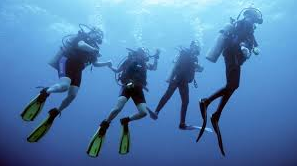 Along with tourists and experts, your scuba gear rental shack could be engaging with environmental activists and leaders that are interested in the work that you're doing with Bermuda Underwater Exploration Institute. It starts conversation and a lasting impression with potential customers. (Photo Credit: Mashable)
Promoting your USP throughout all channels, opting for a website builder, maintaining a social network, registering for local directories and promoting your community work online are just some ways to create a quality online presence without breaking the bank.

Anything is possible in this digital realm.

What other ways does your small business create a big buzz?
Let us know on our Facebook page or on Twitter @bermudasearch