The May 24th holiday is here! There's no better time to think about why and how your Bermuda business can pump up the volume at holiday time.
Better Customer Relationships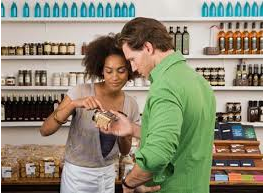 For many business owners a Bermuda holiday isn't a holiday at all, rather it's the perfect opportunity to capture the attention of holiday makers.

Example: You've just opened a new café.

To promote the café and your fabulous smoothies you've made arrangements to be at the finish line in Bernard's Park on May 26th to hand out small tastings of your newest fruit smoothie – Sweet Recovery" – made specially for runners.

Your tasty freebies will act as a conversation starter and provide an opportunity to talk with potential customers about the delicious ingredients, the invaluable benefits to the mind and body, and how you'll be waiting for them down at the cafe with a glass and a warm smile.
Increased Brand Exposure
Where there is a holiday, there are crowds of people.

Where there are crowds, there are great opportunities for brand exposure.

On May 26th, over 50 percent of Bermudians will be following the Appleby Bermuda Half Marathon either on the roadside, on radio, or on social media.

By sponsoring a water stand, a relay team, or even a garbage cleanup, you'll be linking your business with this standout event.

For example, if your business were to register as a relay team as part of a fund raising effort, you can work with local media for pre-event coverage and, on the day, half the island will see your team as they make their way from Somerset to Hamilton.
Increased Sales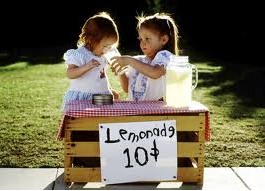 Stop into any retail establishment prior to May 24th or Cup Match – grocery stores, hardware stores, clothing stores – and you will hear the registers singing.
Holidays equal big business in Bermuda. This is the time to let customers know that you have exactly what they need to make their day the best ever.
To ensure your business benefits from this shopping bonanza make sure you're well stocked with key merchandise.
No one wants to hear that you're out of coolers the week leading up to May 24th.
Once you've got the goods on board, make sure customers know you have them. Now's the time to advertise.
Sensational Social Media
Participating in holiday events and activities as a business is not only fun, it provides great fodder for your social media outlets – posts that people can truly identify and even engage with.
For example, if your local business were to sponsor a float in the Bermuda Day Parade, you could build anticipation by posting real time photos to Facebook, Instagram and Twitter.
By releasing photos of the building of the float, the wacky moments at the rehearsals, and especially a group photo on the day of the parade, you'll entice customers to engage with your business on a more personal level as if they were there, experiencing it and attaching a human aspect to the business.
You can also sustain the value of these efforts by adding the photos to your website for future visitors.
Building customer relations, exposing your brand, increasing sales, and creating original content are just 4 reasons why it's a good idea for your small business to participate in days that bring the entire island together.
Don't miss the great opportunities May 24th and all other Bermuda holidays provide to increase sales and, more importantly, engage your customers on a deeper level.

What are your plans for the holiday? Let us know on Facebook or on Twitter @bermudasearch