Last week was the Autumnal Equinox and we'll bet it got you thinking more about your personal space. A little change in your environment brings new energy for the fall and we have good news: It doesn't necessarily have to cost a fortune to spice up your Bermuda space. We found these wonderful accent pieces from home décor stores around the Island. Check it out:


---
Willow Oval Basket with Wooden Handles
It turns out wicker baskets are not only stylish and practical, but can be put anywhere in the house and hold just about anything. We found this basket on Bermuda Gift Baskets in Pembroke for just $5. You won't believe us but with a little craftiness, it can be that piece that makes your guests really feel that you care.
How we're seeing it in Bermuda:
Shallow wicker baskets like this are being lined, stained and placed in the bathroom to hold anything from hand towels to toiletries, magazines or even extra toilet paper. This small accent immediately makes guests feel like they are in one of Bermuda's lavish hotels.

You can find fabric for lining your wicker basket at Qui-Ja Fabric Accessories.


---
We know that typically vases are used for flowers but lately we're noticing that people are getting creative; and for about $50 from ESC Limited Bermuda, you can too.
How we're seeing it in Bermuda:
Deep vases like this are begging to be the first thing that you see when you walk in the house. With all that rain expected for the fall season, these structures are well placed at any door to hold the array of wet umbrellas that are sure to come through. The fall colours give a crispy autumn feel to the foyer.


---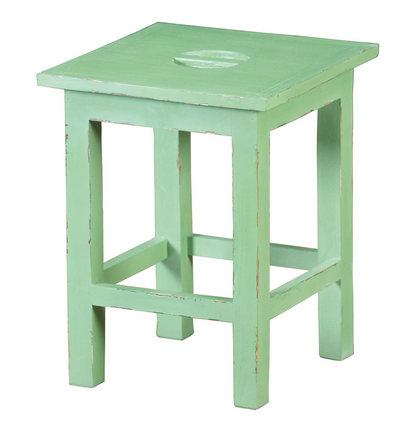 Painted Finish on Solid Mahogany
A side table is another accent that is just as important as any other piece. From its colour to its material and placement, if it speaks loud enough, it can start a conversation. Going for just $110, we love this green painted vintage finish on solid mahogany. Now there's something to talk about.
How we're seeing it in Bermuda:
Small and vibrant coloured accents like this are being placed beside the sofa or bed with a simple shaded lamp and coasters or a book. It also looks great by the front door dressed with a decorative shallow bowl for your keys and mail.
---
One-of-a-Kind Citron Lanza Accent Pillow

There's nothing like a good throw pillow to set off a room. These tiny accents are a fun and inexpensive way to match your moods with the change in season. Big Savings Zone carries every texture and colour you need to be unique.
How we're seeing it in Bermuda:
No one is going matchy-matchy anymore. Instead what we're seeing are couches that are spread with an array of different colours, patterns and textures to match personalities. It's a good idea to take a look at a colour palette and choose a range to stay in but don't be afraid to go wild. This citron throw goes with almost any, choose depending on how you're feeling for the fall.


---

Floor Standing Lamp with Matching Children
Of course we're all for Bermuda's natural light wherever possible but a common decorating trick for years has been the floor lamp. For just $50 each from Big Savings Zone in St. David's, you'll be adding light to the family room and creating a sure-fire way to attract your favourite people to that area.

How we're seeing it in Bermuda:
This straightforward lamp has a sudden vintage orb that would be the perfect accent for simply decorated rooms. We're seeing the floor lamp being rested behind the sofa while the smaller lamps are delicately placed on side tables and desks. In these places they take up limited space but in no way go unnoticed.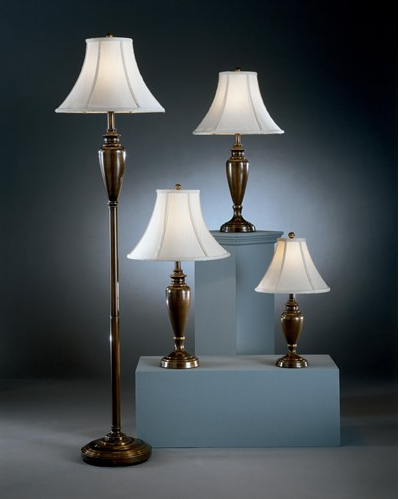 These wicker baskets, giant glass vases, colourful accent pillows, painted side tables, and vintage lamps are all wonderful accents for spaces that need a little spicing up for the fall. The best part is that everything can be hunted down in home décor stores right here on the Island for hardly more than $100. Happy fall decorating!