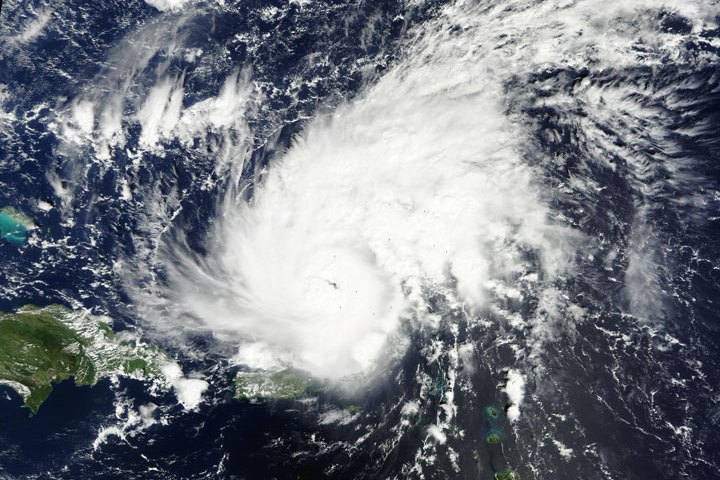 Hurricanes are large, spiraling tropical storms that can pack wind speeds of over 160 mph.
The word hurricane comes from the Taino Native American word, "hurucane" meaning "evil spirit of the wind".
Hurricanes were first given names in the 19th century by Clement Wragge, an Australian weatherman. Nicknamed "Wet Wragge", he named very violent storms after people he disliked.
Names can be "retired" if a hurricane has been really big and destructive. Retired names include Katrina, Andrew, Mitch and most recently Sandy.
The difference between a tropical storm and a hurricane is wind speed – tropical storms usually bring winds of 36 to 47 mph, whereas hurricane wind speeds are at least 74 mph.
The winds in the hurricane can cause above 2 million trillion gallons of rains per day.
Every second, a large hurricane releases the energy of 10 atomic bombs.
The planet Jupiter has a hurricane which has been going on for over 300 years. It can be seen as a red spot on the planet. This hurricane on Jupiter is bigger than the Earth itself.
The costliest hurricane to make landfall was Hurricane Katrina, a Category 5 storm that slammed Louisiana in August of 2005. Damages cost an estimated $108 billion.
People create disaster plans for their pets stocking up on things such as 7-10 days worth of canned food, an extra collar, identification tags and bottled water. Check out Save Our Pets for the full list and call Ettrick Animal Hospital in Warwick or Endsmeet Animal Hospital in Devonshire for more information on how to prepare.
Hurricanes cannot be controlled by humans but we can prepare for them. Check out our preparation and safety guide.

Sources:
www.conserve-energy-future.com
www.aspca.org
www.express.co.uk