Despite the damage to the National Sports Centre from Hurricane Gonzolo, the president of the World Rugby Classic, John Kane, insists that the show go on, starting with the November 8th kick-off party as planned. The island is getting ready to host some big names in the sport from countries like Italy, Argentina, South Africa plus all the sport's fans in between. In order to prepare you for the event, here's a short quiz to test your knowledge.
See the answers below and let us know your score in the comments or on Facebook.
When is it believed that the game of Rugby originated?

a. Early 1800s
b. Early 1900s
c. 1950s
d. 1970s
When did Rugby first come to Bermuda?

a. 1960s
b. 1970s
c. 1980s
d. 2000s
Before the World Rugby Classic, international players were attracted to the Island by the _________ Classic Rugby tournament.

a. Bermuda
b. Easter
c. Dunkley's
d. There was no Rugby tournament before the World Rugby Classic.
How many matches were involved in that tournament?

a. 1
b. 4
c. 6
d. 0
Bermuda originally won the bid to host the sports event because …

a. They wanted the pastel colours as the background in the news coverage to attract more fans.
b. At the time Bermuda and Wales were the only two locations that held matches at the beginning of April. When given the choice, voters preferred the beautiful island.
c. The rich Bermuda soil was easier on the players' feet.
d. It was the cheapest venue.
When was the first World Rugby Classic played in Bermuda?

a. 1988
b. 1952
c. 2000
d. 2013
How many World Rugby Classics has the island hosted since then?

a. 5
b. 15
c. 26
d. This will be the first.
How many official Rugby clubs are there in Bermuda?

a. 1
b. 2
c. 3
d. 4
There are over 700 registered Rugby players on the island (including adults and children).

a. True
b. False
How many visitors do Bermuda's major international companies entertain during the Classic week alone?

a. 1,000
b. 1,500
c. 3,000
d. 6,000
How did you do?! Let us know on Facebook!
Answers:
Early 1800s; when William Ebb Ellis took unfair advantage in a football game in the town of Rugby, Warwickshire

1970s

Easter Classic

1, on Easter Sunday

Wales was the only other place to host a Rugby event over Easter; when given the choice, players preferred the beautiful island as a backdrop

1988

26

4: Renegades RFC, Teachers RFC, Police RFC, Mariners RFC

True, of which 164 are women

6,000 people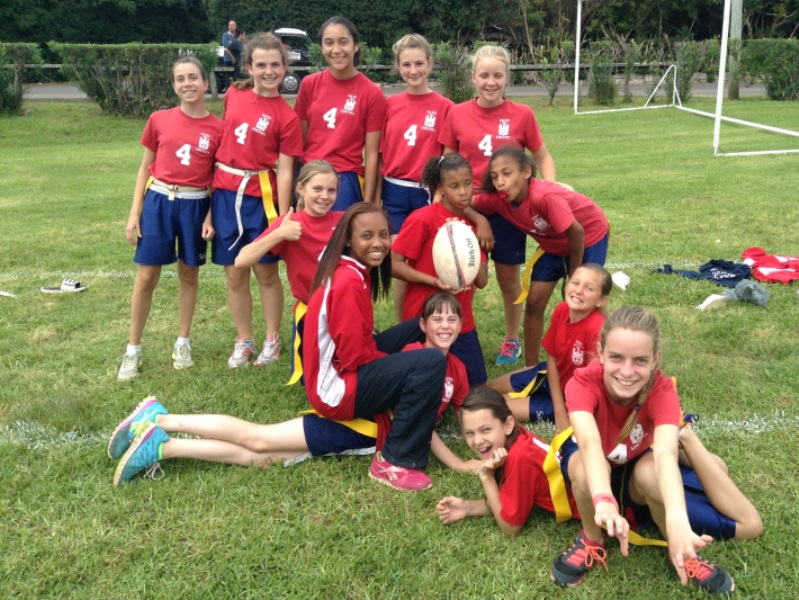 Photo credits:
Rugby Action, Wilamoyo, Flickr User
Rugby 10-27-12, John, Flickr User
www.brfu.bm