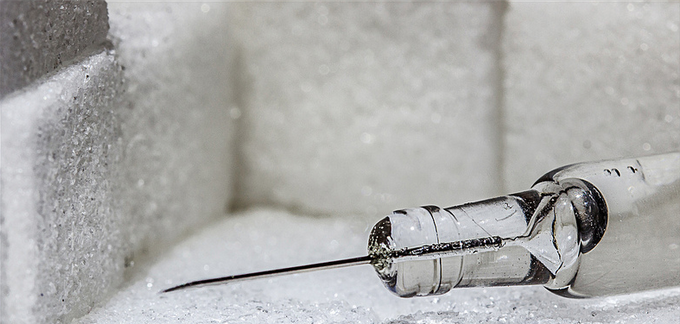 Today is Halloween! But more importantly, November is Diabetes Awareness Month.
Before we start candy grabbing over at BYP, we wanted to sit down and talk to a sugar expert about a scary reality—With Diabetes as the 6th leading cause of death in the US, Debbie Jones, registered nurse and certified diabetes educator, reminds us to be mindful of the consequences of too much sugar, today, Halloween, and for the rest of our lives.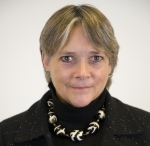 Over the past 38 years, Debbie has worked with diabetes health professionals in Canada, the United States, the Caribbean, Europe, and India. While she's served as Vice President of the International Diabetes Federation, most of her work has been to improve the lives of those living in Bermuda—by founding the Bermuda Diabetes Association and working right here at home at KEMH.
BYP: What is Diabetes?
Debbie Jones: Diabetes is essentially too much sugar in the blood. There are two main types: type 1 diabetes, which is an autoimmune disease, so the necessary cells in the pancreas stop making insulin. The effected population is still pretty low–5-10% and we're still not sure what's the cause.
BYP: Insulin, which is…
DJ: Yes, the hormone that is necessary for your body to use the food that you eat. It transports the sugar from the food into the cells where it is used for energy. It was discovered in 1921; before this, anyone with type 1 diabetes died.
BYP: Today, though, this is largely avoided.
DJ: Yes, they can live long lives by taking insulin and then matching the food that they eat and the exercise that they do to the insulin. There's also, type 2 diabetes, which is a bit more complex. While it's still too much sugar in the blood, its cause is quite different. In most cases, the insulin is not working properly, which may be due to the fact that there is not enough insulin or an insulin resistance.
BYP: As the 6th leading cause of death in the US, it seems like diabetes is creeping up on us, and Bermuda is not untouchable. How can we prevent it? Or if someone has already been diagnosed, reverse it?
DJ: It's definitely preventable, and, you're right, type 2 can be reversed. It's important to live a healthy lifestyle—eating healthy foods, avoiding sugary drinks, and exercising every day for 30 minutes.
BYP: For someone who doesn't exercise regularly, this may seem like a lott. What can we do about that?
DJ: I'd say, think about the complications: blindness, kidney failure, heart attack, stroke, (the less talked about) erectile dysfunction and even amputation.
BYP: Okay, if we were to be put in the shoes of someone with diabetes, what are some of the discomforts we would feel?
DJ: Too much sugar in the blood, whether it is type 1 or type 2 diabetes, causes the symptoms of excessive thirst, frequent urination, fatigue and in the case of diabetes 1, rapid weight loss.
BYP: I think that everyone is wondering about the current situation right here in Bermuda with regards to Diabetes.
DJ: Bermuda like other parts of the world has a high incidence of diabetes. The last epidemiology study was done in 1995. At the moment the Ministry of Health is working on a study but we believe it to be in the region of 20%.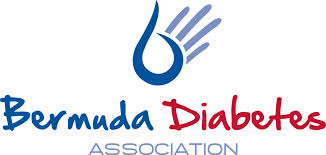 BYP: What people might not know is that you founded the Bermuda Diabetes Association in 1979 and opened the Bermuda Diabetes Hospitals Board; two very important bodies to the island. What prompted this?
DJ: Well, I was working on the island as a new nurse and realized how many people with diabetes did not have any information on what diabetes was or how to manage it. So together with a group of health professionals we formed the Bermuda Diabetes Association. We then lobbied to open the Diabetes Centre at the hospital and raised further funds to open the outpatient centre.
BYP: We heard you mention, around this time 2 years ago, a "stop light system", which essentially acts like a real traffic stop light but with labels on food. What other preventative measures will Bermuda be taking?
DJ: The stop light system is an excellent tool! For those who don't know, the red indicates foods which are not good, yellow means it's just ok and anything green is on the "go list", so fruit and vegetables. We hope to introduce the FINRISK score, which will give people an idea of whether they are at risk of developing diabetes. We're also currently working on a drink water campaign.
We're also doing free blood and glucose screenings althroughout the month of November:
November 4th from 12pm to 2pm at Robertsons Drug Store, St. Georges.
November 14th from 12pm to 2pm in Washington Mall, Caitlin entrance.
November 20th from 10am to 5pm Men's Health Fair, Seventh Day Adventist Church, King Street.
November 28th from 1pm to 3pm at Defontes Radio Station.
BYP: Sounds great! So what are some other initiatives that can be taken by say, the government or other members of the community?
DJ: Encourage physical activity, especially in schools. Advertise the importance of living a healthy lifestyle on buses and in bus shelters; anywhere where people are waiting for a length of time.

BYP: So if Bermudians walk away from this article remembering one thing to change in their daily lives, what would you urge?
DJ: Drink water. Set a goal to drink water only and exercise every day for 30 minutes.

BYP: Can you give 3 myths about diabetes that are not true?
DJ: 1) "Diabetes is contagious"—Not true, you cannot catch it. 2) "If you get diabetes you will eventually be on insulin"—also not true. Those with type 1 have to take insulin and those with type 2 can control it with healthy eating and exercise. 3) "If you are on insulin you have diabetes real bad!"—Not so again. As I said, there is a difference between type 1 and type 2.

BYP: If people want to educate themselves, where could they go for resources?
DJ: The Diabetes Resource Centre; Sara McKittrick - Bermuda Diabetes Association dietitian; Bermuda Hospitals Board Diabetes Centre
Got a burning question?!
If you have any questions for Debbie, she can be contacted via email at jonesfamily@northrock.bm. Or if you leave a question in the comments or on Facebook, Debbie can answer you and we can all benefit from the conversation.
Photo Credit:
Photo Credit: Diabetes! 217/365 by Dennis Skley, Flickr User, CC
Bermuda Diabetes Association