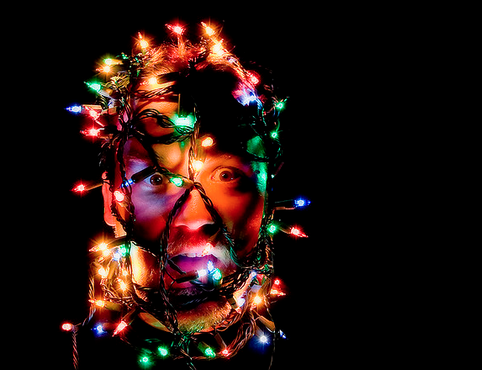 You've always wanted to host a Christmas party on the island but are unsure of how to make it into the event of the year, right?
Christmas is definitely an event in Bermuda, and you should be advised that yours is probably not the only party people will be hitting up that night—lots of family to see and food to try! No matter where you are in the line of party hops, here's a checklist of things that will make your "bashment" the last stop!

The Date
You can guarantee that people aren't working on the 25th and 26th, so the best time to hold a Bermuda Christmas party is on a salty-aired Christmas night. People will want to stay later, appreciating that they have the day after to recover from…all the food.
The Invites
Invitations should be purely word of mouth here; most people won't take paper invitations seriously. Don't worry about too many people coming; because of the great party hopping energy, Bermuda has a natural party flow that allows guests to come in and out at a wonderfully serendipitous rate.
The Space
Given the more familiar invitation system, chances are you're going to be hosting coworkers, friends and family, and that family will bring others; your neighbours will come through too; and of course, everyone will have at least 3 kids with them. Funnily enough, you don't need much in the space—a table big enough for scrumptious dishes, a space for the drinks, and enough couch space for people to lounge will do. If you think you'll need extra fridge space, grab a disposable cooler from Masters Ltd.
The Kids
Entertainment for the children can be a little tricky. Adults and Kids come together but a Bermuda Christmas Party is not really the place for both to mingle. You want an activity that will keep them occupied throughout the night and that allows for easy come and easy go.
Check out Twilight Entertainment for the rental of an inflatable wrinkle free movie screen and pick up the latest animated film. You could also just make sure that your backyard is well lit, add plenty of balls, balloons and tinsel, and let them run around before, during and after dinner. near the end of the night, let them fall into a bed covered with coats and...done.
The Drinks
You can expect the people closest to you to bring a bottle of something, but it's important to be prepared. Head to Front Street Wines & Spirits, Marketplace and Pheonix Stores to help you with your drinks list, which should include (varies depending on your estimated guest list):
The Parking
Ideally, your space will have a parking area big enough to allow full 3-point turns by both bikes and cars. Your job is to make sure no one gets stuck; again, people will be coming in and out, all night.
The Music
Bermudians don't necessarily need Christmas music; they just want good music. Of course, fill your iPod with a few of the classic holiday tunes to get people in the mood, but the rest should be some old reggae vibes mixed in with some familiar newbies, and the latest Collie Budz song to make people feel at home. Tip: While a few are okay, try to keep the Top 40 at a minimum.
The Food
No one expects you to meet food expectations all by yourself. It's perfectly okay to ask for help (In fact, people will want to help). The kitchen at Christmas is a great time for Bermudians to get together and connect! We can tell you right now, at the very least your guests are going to expect:
Succulent turkey
Delicious ham
Garlic-mashed potatoes
Roasted asparagus
Mussel or cassava pie
Homemade buttered rolls
Cranberries
Have we forgotten anything? Let us know in the comments on Facebook.
The date, the invitations, the space, the kids, the drinks, the parking, the music, and the food are the very basics that you should be thinking about when hosting a Bermuda Christmas party. Keep the glasses full and the music bumping and your house is sure to be the last stop in Bermuda Christmas party hoppin'!
Photo credit:Christmas Cliché by Bart, Flickr User, cc