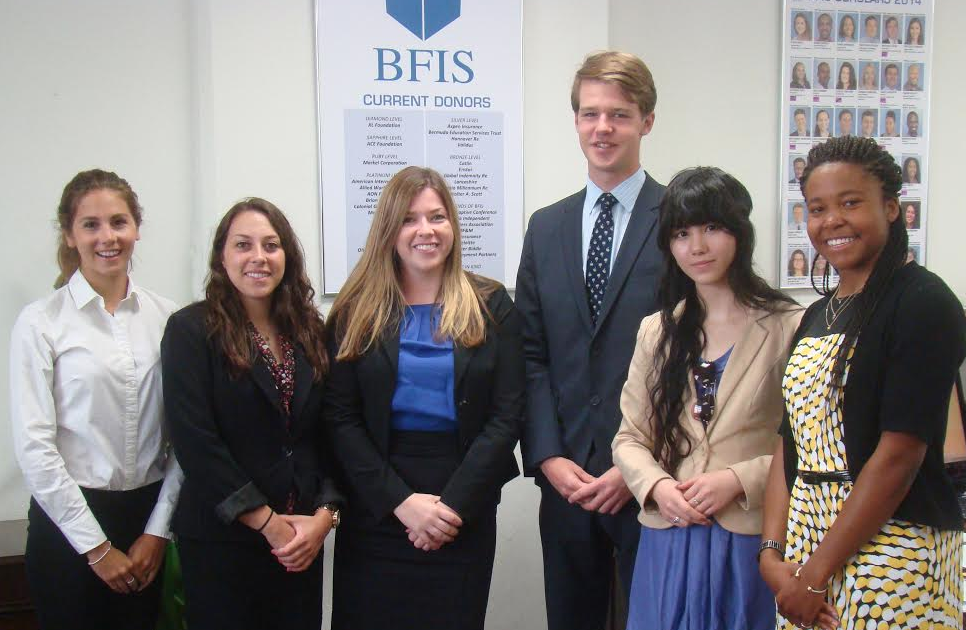 The Bermuda Foundation for Insurance Studies (BFIS) has once again launched their annual Sumer Intern programme! Running until June 12th, six lucky undergraduate students will intern within the island's insurance sector to learn all about it, from the formation of a company to underwriting and much more.
We'd like to extend congratulations to Bermudians Ciara Burrows, who is studying Legal Studies and Economics at the University of Waterloo, Yuki Sun, who is studying Actuarial Science at Heriot-Watt University, Zachary Friesen, who is studying Business at Trinity Western University and Sydney Neal, who is currently enrolled in the Finance and International Business program at McGill University. Also included are American students Stephani Arapidis and Courtney Guzzino, who are both studying at Illinois State University's Katie School of Insurance and Financial Services.
Throughout the course of the programme, the participants will visit over 25 insurance, reinsurance and related companies in Bermuda's busy capital, Hamilton. Near the end of July, the interns will present to the BFIS Board and various representatives on the knowledge and insight they have gained from their experience.
The BFIS Summer Intern Programme is open to students who are in their junior or senior year of university and looking to explore a career in insurance. Applications for the upcoming 2016 programme open on January 1st, 2016. Visit the website to learn more.