The Bermuda Fashion Festival (BFF) is running from July 6th to 11th, 2015! Jam-packed with amazing people, places and parties, it can't be missed. Read on for the need-to-know details.
All About It
BFF began humbly in 2010 and has since grown into a week-long celebration recognized internationally. A collection of highly fashionable events, the festival features everything from hair and make-up to island designs, nights out, parties, shopping and more. It is brought to life by a trio of team members, Tamara Bradshaw, Danilee Trott and Thomas Lightbourne. Learn more here.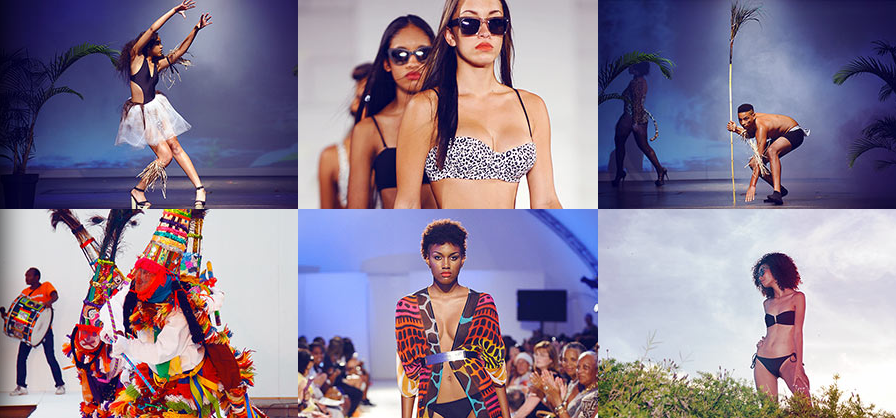 Events
The BFF's wide range of events are sure to please. Yesterday's Hair and Beauty Show ran at Earl Cameron Theatre at City Hall and was a great success. Coming up this week, in order, are the following shows and parties:
The Raft Up, Albouy's Point, Tuesday, July 7th, 12 – 4pm
Local Designer Show and After Party, Bulls Head Car Park, Wednesday, July 8th, 730pm
Local Designer Trunk Show, Pier 6 Complex, Thursday, July 9th, 11am – 3pm
International Designer Show, Barr's Bay Park, Thursday, July 9th, 730pm
Gombey Happy Hour, Fort Hamilton, Friday, July 10th, 530 – 830pm
Evolution Retail Show, City Hall Car Park, Saturday, July 11th, 730pm
Interested in attending them all? Purchasing a Passport to Fashion pass gives you exclusive access to all of the events! Click here for tickets.
Designers
The Bermuda Fashion Festival is showcasing the work of a wide range of talented local and international designers. If you'd like to support the artists and their collections, many pieces will be available for purchase.
Local
Courtney Clay, GRACE
Alshante Foggo, Designs by Al
Madeline White, Novah Swimwear
Meagan Wellman, M-SEW
Brittany Wolffe, LoveBomb
Rebecca Hanson, TABS
International
Shavi, House of Shavi
Jacqie Perry, Jacqie Swimwear
Thomas Woodward, Thomas LaVone
Evelyn Lambert, Evelyn Lambert
Adolfo Sanchez, Adolfo Sanchez
Will you be attending? We'd love to hear what you think about this festival in the comments or on Facebook!
Images via http://www.bermudafashionfestival.com/