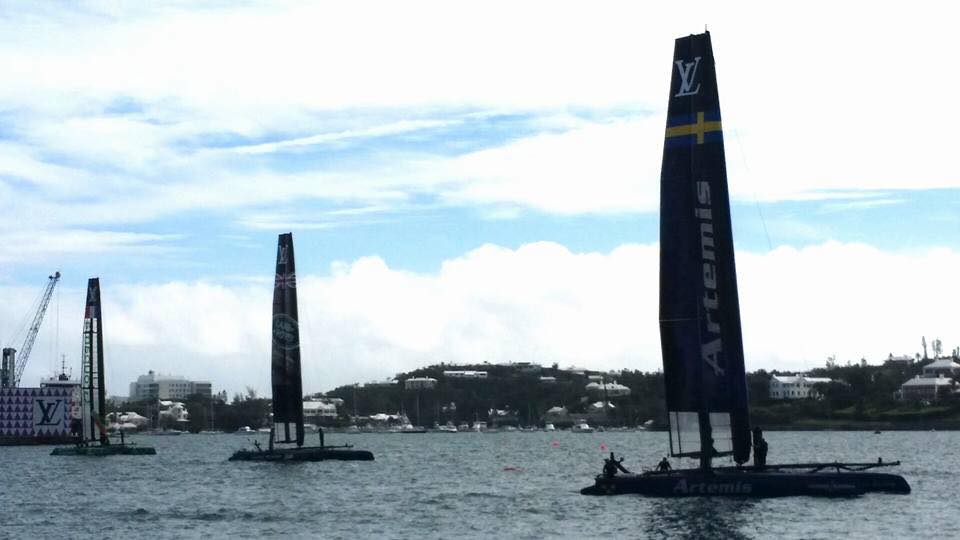 Photo Credit: Allison Conyers
The Louis Vuitton America's Cup World Series is finally here, and Bermuda is truly feeling the excitement! Starting Friday October 16th, Front Street in Hamilton will be transformed into an exciting miniature village to celebrate the event and showcase our island on the world stage. Due to the scope of the event, there will be certain transportation restrictions and detours throughout the weekend and we'd like to share them with you for your convenience:
Buses & Ferries
Throughout the weekend, buses will run on their normal schedules, but ferries will be detoured to avoid the racecourse. This may result in delays. There will also late night ferries on both Friday and Saturday nights to accommodate for the large number of people in attendance.
Harbour Road Partial Shutdown
During the two days of the actual racing (Saturday, October 17th - Sunday, October 18th), Harbour Road will be closed to Westbound traffic from Stowe Hill (by Bermuda Veterinary Services) to Cobb's Hill Road (by The Wharf Executive Suites Hotel) from 1 - 4pm. Those wishing to view the event from Harbour Road may park their cars on the North Side of the street, but should use caution as there will still be Eastbound traffic during this time.
Front Street Closing
Front Street will be closed to traffic from Friday, October 16th at 11am to just before midnight on Sunday, October 18th. The area affected will be the stretch between Queen Street and Court Street, so you'll have to detour North and around the action when travelling in and out of Hamilton.
Taxis
Two taxi stands will be set up for the event, conveniently located at either end of the section of Front Street that will be closed off. The first is located on Court Street near the entrance to the shipping docks, and the other is on Queen Street between Front and Reid.
Finding Parking
Since #1 Car Park on Front Street will be closed for the festivities, your best options for parking are Cavendish Car Park, Bull's Head Car Park, King Street Car Park, Par-La-Ville Car Park and Elliot Street Car Park. City Hall Car Park will also have a limited amount of spaces.