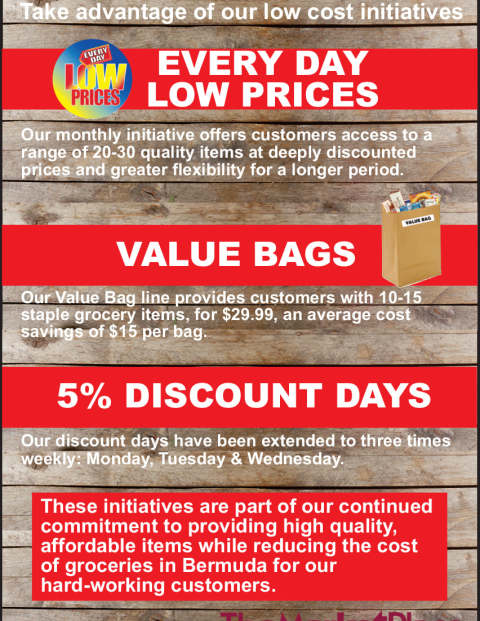 HERE'S HOW YOU CAN SAVE ON YOUR GROCERY BILL!
Take advantage of our low cost initiatives
Our monthly initiative offers customers access to a range of 20-30 quality items at deeply discounted prices and greater flexibility for a longer period.
VALUE BAGS
Our Value Bag line provides customers with 10-15 staple grocery items, for $29.99, an average cost savings of $15 per bag.
5% DISCOUNT DAYS
Our discount days have been extended weekly: Monday, Tuesday & Wednesday.
These initiatives are part of our continued commitment to providing high quality, affordable items while reducing the cost of groceries in Bermuda for our hard-working customers.