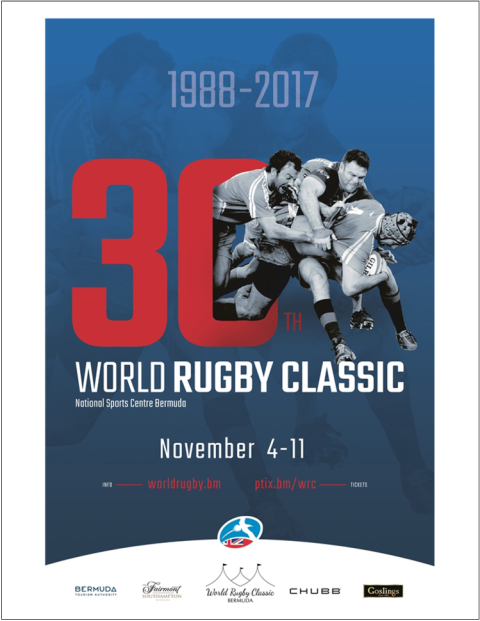 The 30th Annual World Rugby Classic will take place from the 4th to the 11th November.
Long regarded as one of the best sporting and social events in the international rugby calendar, the Classic allows you to get "up close and personal" with some of recently retired stars of international rugby in a very relaxing setting.
The Classic is one of the best events showcasing Bermuda and International Business with all Corporate Hospitality already sold out for the week such is the demand.
However the VIP facility, the Members Tent, is still available with tables of ten available for purchase with meals, wine and an open bar included in the price.
The Classic Club, the players' tent, is also available and here you can share a beer with your rugby hero and all right on the touchline.
Our website www.worldrugby.bm provides information on the special Classic Package available with the Fairmont Southampton Hotel, the host hotel of the Classic since 1999, as well as the dates and times of the games.
Tickets available from ptix.bm