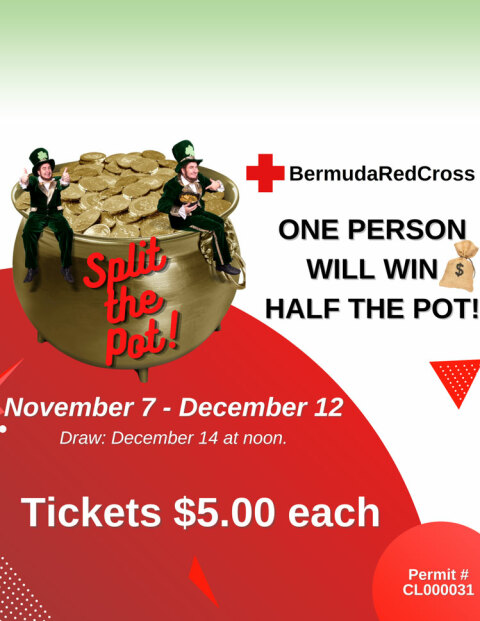 Bermuda Red Cross would like to invite all of Bermuda to try their luck.
From November 7th – December 11th you can try your hand at Split the Pot.
On December 14th at noon one person will win HALF THE POT (received in the form of a gift card(s) to local merchant(s) of their choice).
Tickets are $5.00 each and available on the Bermuda Red Cross website.
Contact Bermuda Red Cross for more info.