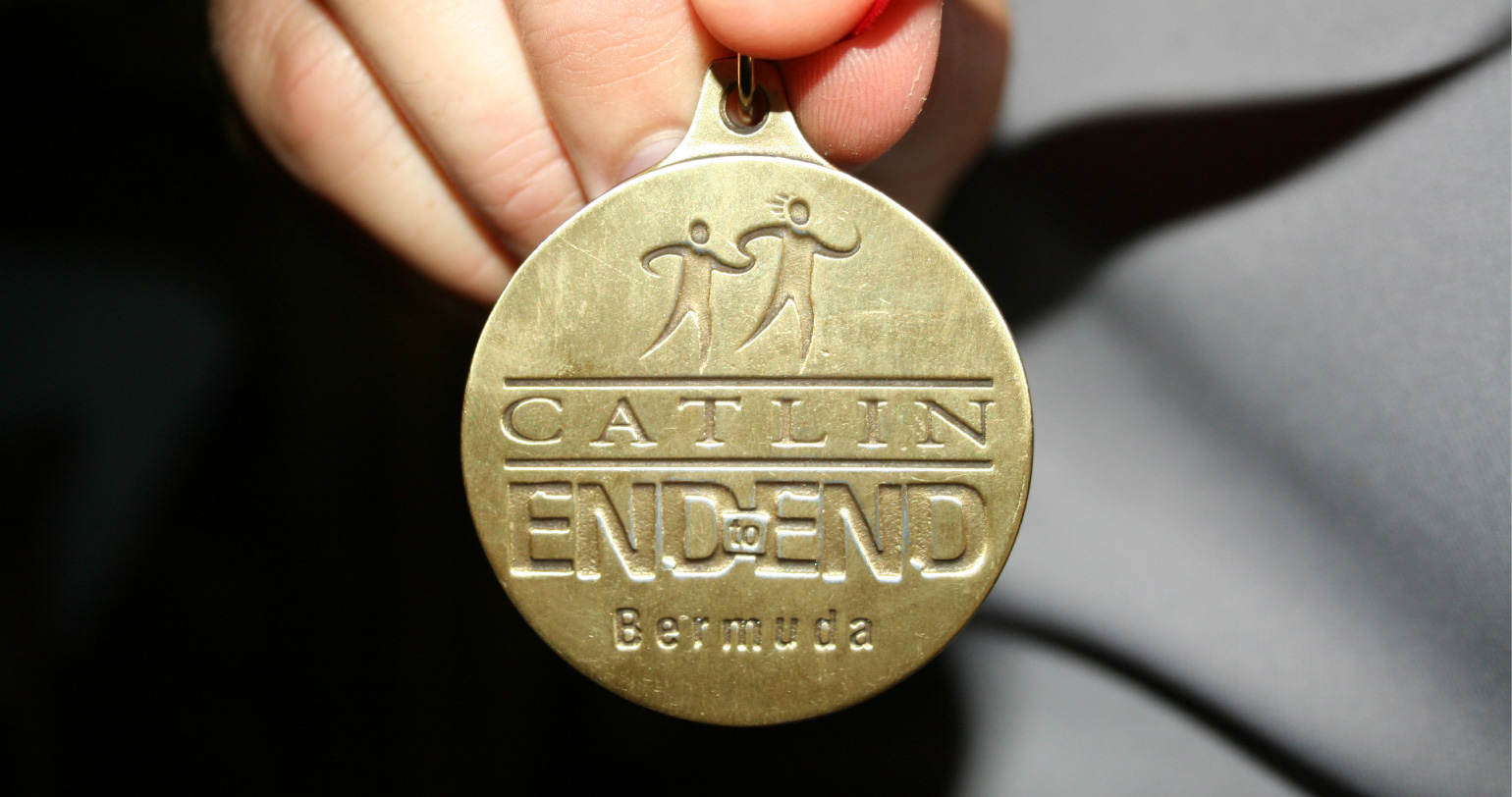 The biggest charity fundraiser in Bermuda in terms of both participation and money donated to charity is the annual XL Caitlin End-to-End, now in its 29th year. A much anticipated feature on Bermuda's spring calendar, thousands of islanders sign up to walk, run, bike, row, paddle and swim in a fitness extravaganza that has raised over 5 million dollars for local charities. End-to-End is a fun event with no finish place prizes given.
The 2016 End-to-End takes place the weekend of May 6th and 7th. Proceeds will be divided between five local charities: Coalition for the Protection of Children, Family Centre, Open Airways, P.A.L.S. and PRIDE.
The registration fees are $50 for adults and $30 for participants 18 and younger. You can register online at www.bermudaendtoend.bm or in person at the registration desk at on the lower level of Washington Mall Church Street entrance on May 2 -6, from 9:00 am until 5:00 pm.
The 2016 XL Caitlin End-To-End truly has something for everyone. Participants can choose from the following:
May 6
---
Swim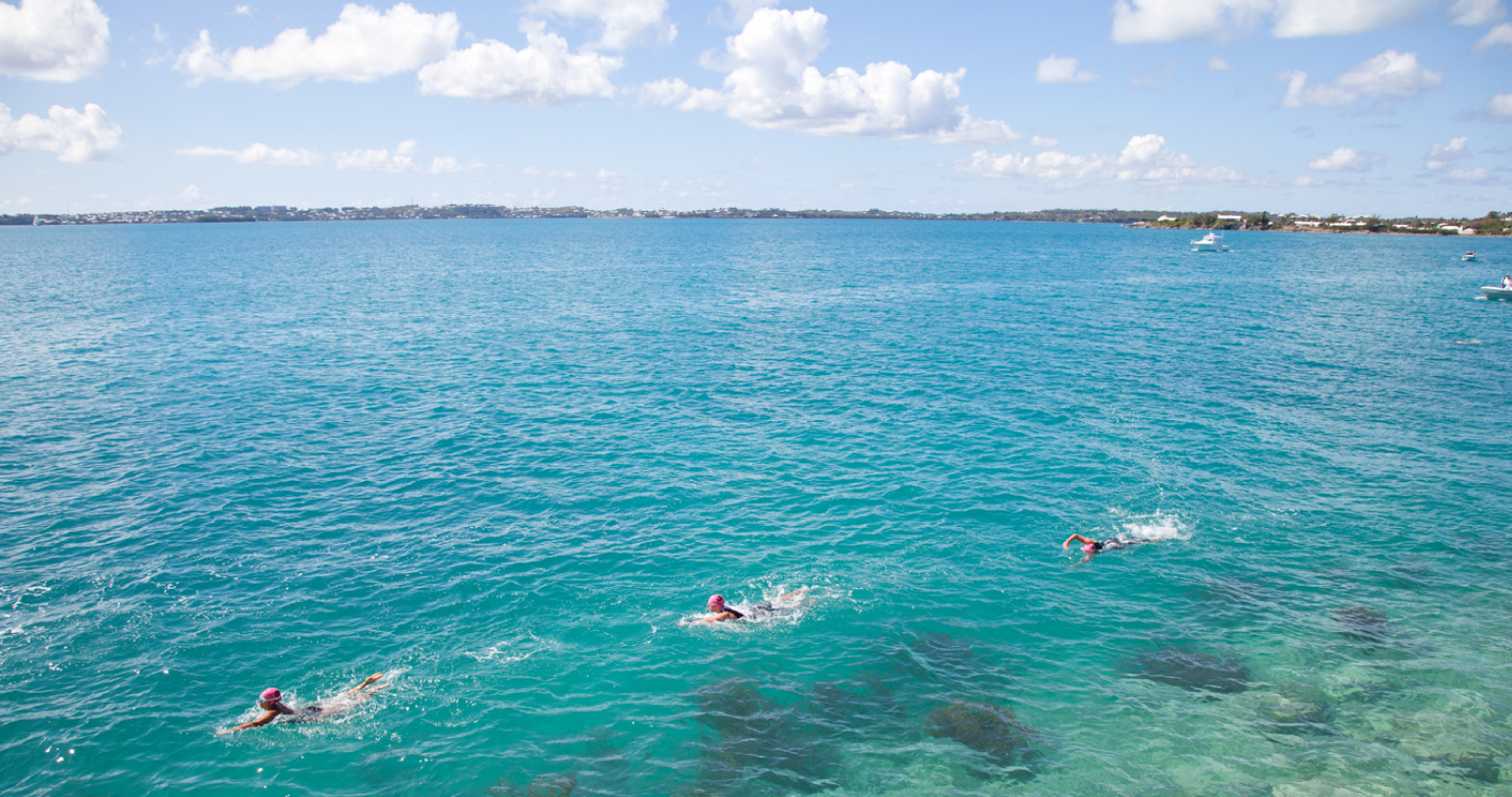 The 4.5k / 2.8 mile swim starts at the dock of 1609 restaurant at the Hamilton Princess at 5:30 pm. All swimmers must be at the dock at 5:00 pm. The swim follows an out and back course that can be found on the End-to-End website. All swimmers must be experienced open water swimmers.
May 7
---
Walk & Run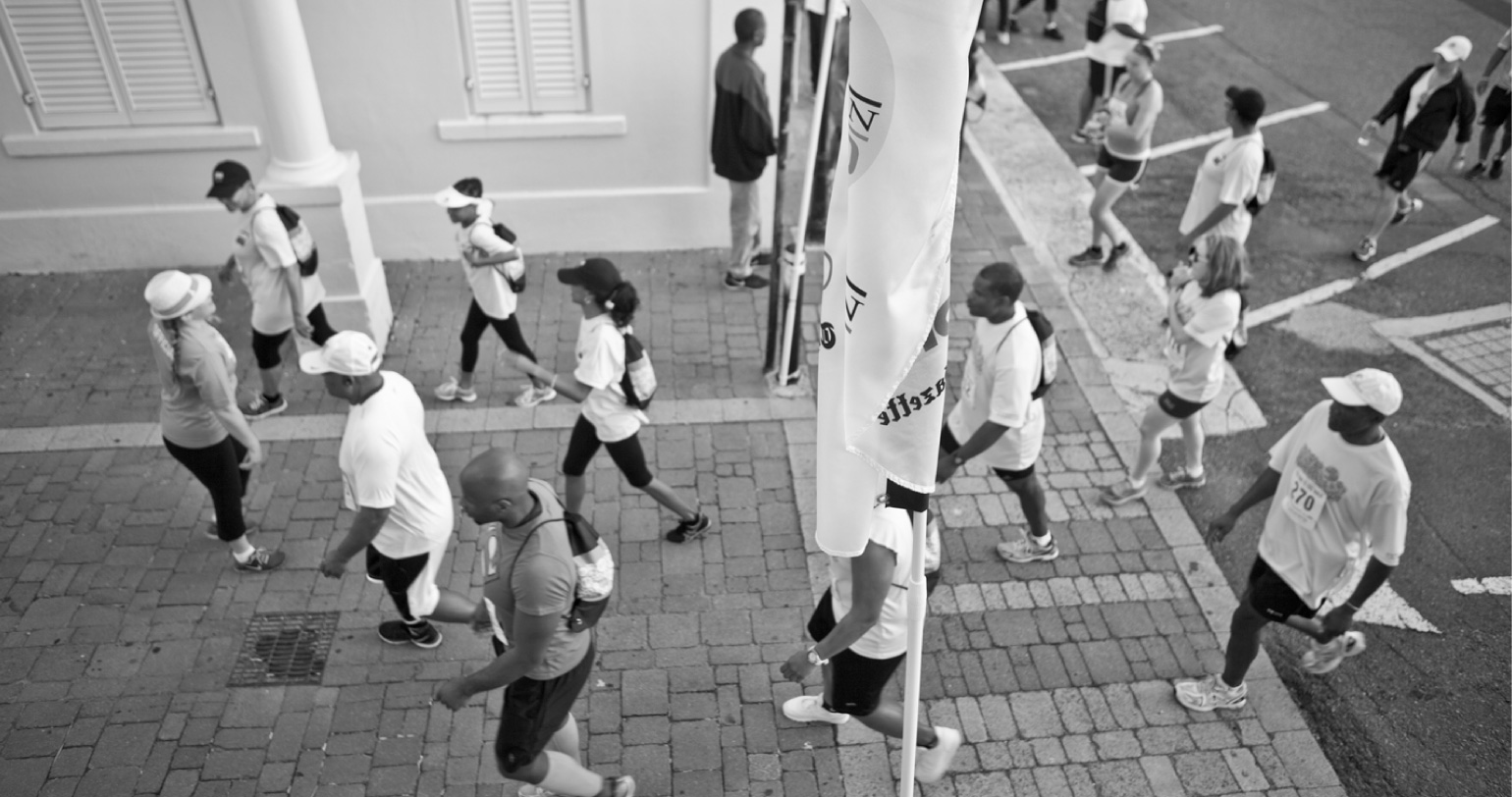 End-to-End - 40k / 24.2 miles: The official kick off time is 7 am from King's Square in St. George's. Water and refreshment stops are found along the route – check the route map for details and be sure a well hydrate the week of the event
Middle-to-End – 24k / 14.7 miles: Official kick off time is 10:00 am from Albuoy's Point in Hamilton
Fun Walk – 5k / 3 miles: The Fun Walk leaves from the old bus terminal next to the Somerset Police Station at 2 pm
Cycle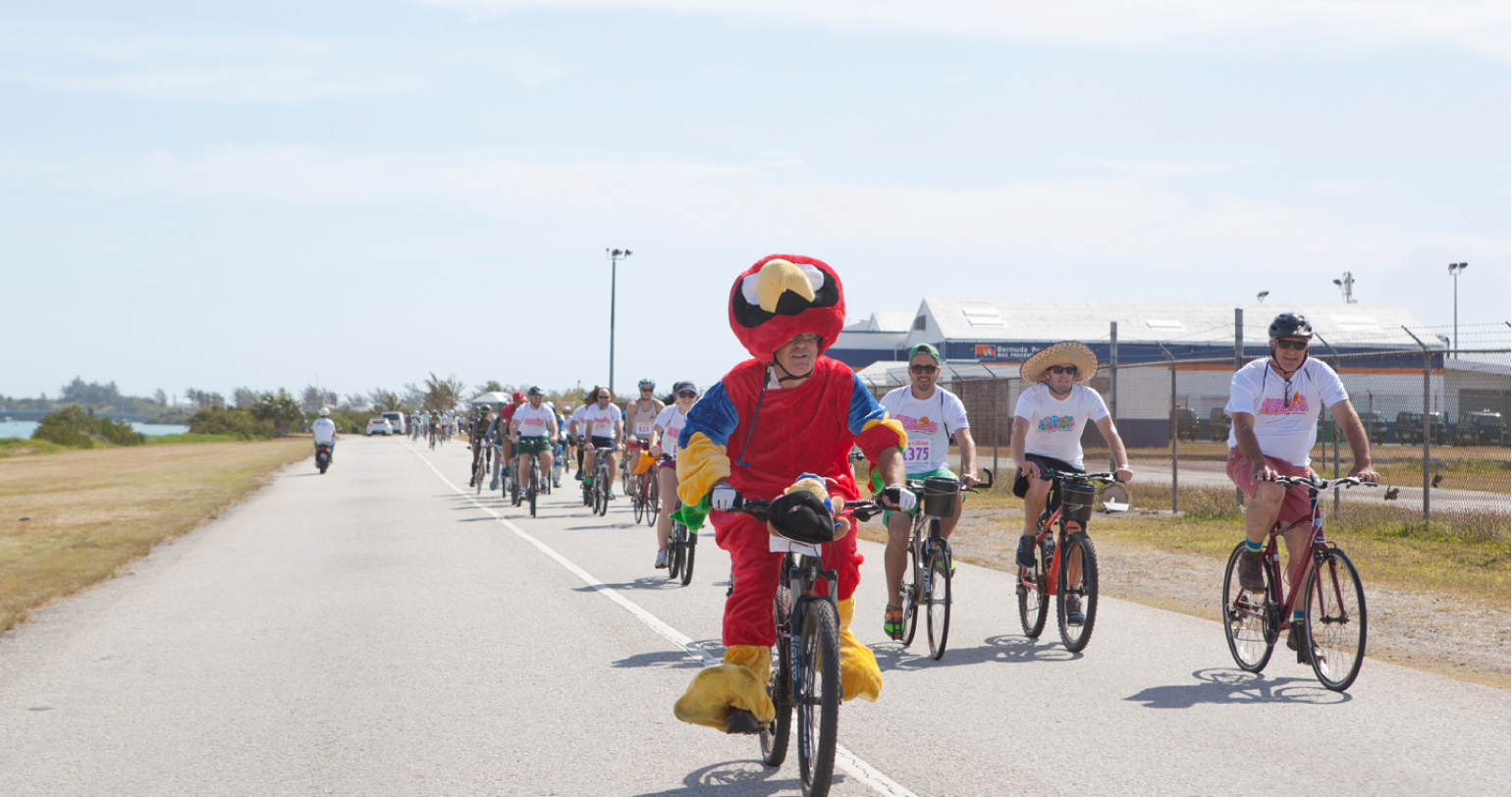 End-to-End-to-End - 80k / 48.4 miles: Start time is 8:00 am from Dockyard. Ride is for elite cyclists only
End-to-End – 40k / 24.2 miles: Start time is 10:00 am from Kings Square in St. George's
Middle-to-End – 24k / 14.7 miles: Be sure to note the new start location for the Middle-to-End cycle. It will leave from the South Shore gate of Botanical Gardens at 8:30 am
Rowers
Members of Bermuda's Rowing Association will leave from White's Island and make their way up to Dockyard. Details will be provided to members by BRA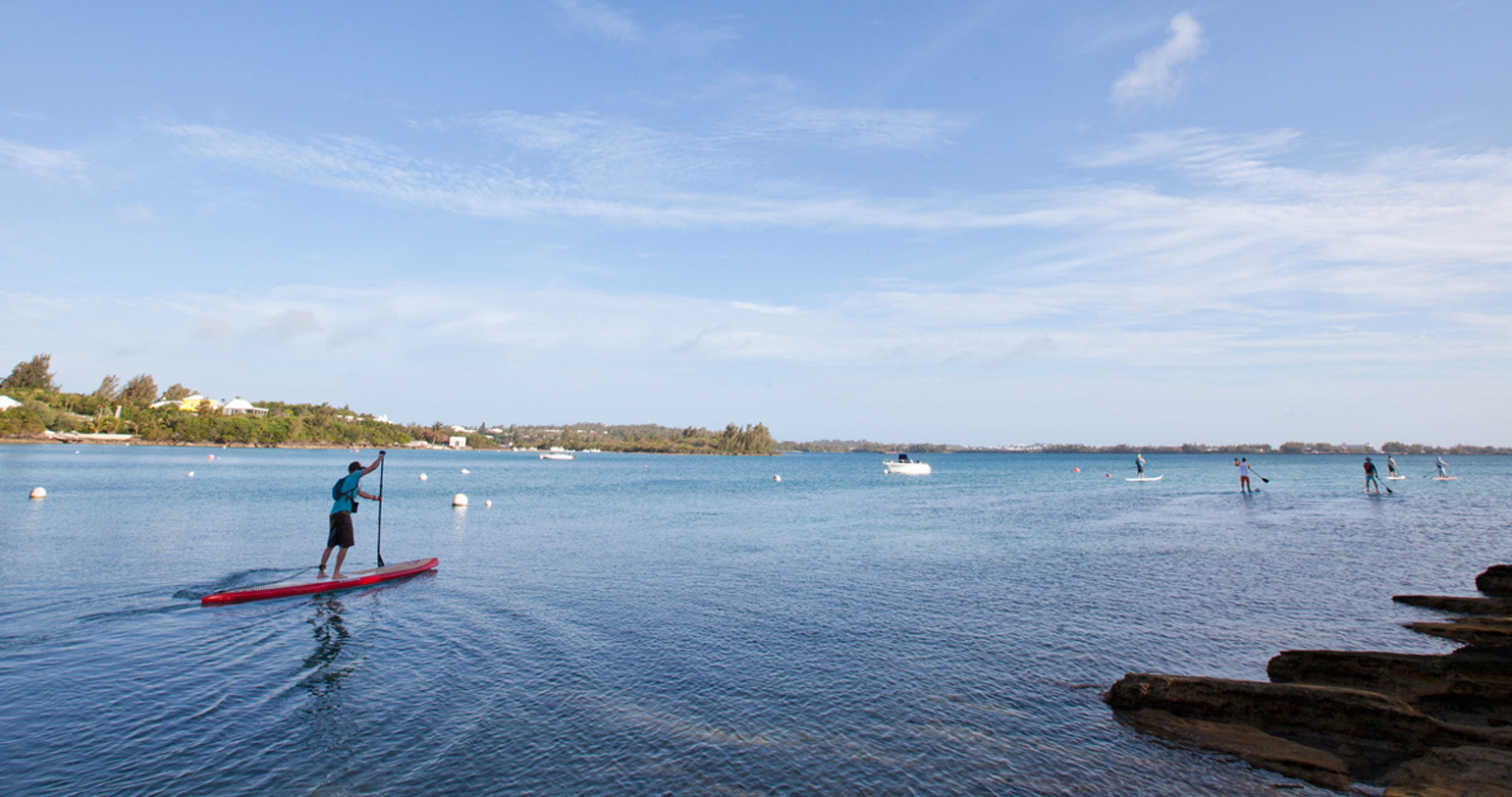 Paddle Boarders
Start time for paddle boarders is set for 8:00 am. Weather will determine the route and participants must check the Island Winds site (www.islandwindsbermuda.com) or FB page for details.
For complete event details including route maps, visit the XL Caitlin End-to-End website www.bermudaendtoend.bm.