Bermuda shorts are right up there with pink sand, blue water and white roofs when it comes to Bermuda icons. We dress them up (with knee socks and blazers) and wear them more casually (oxford button downs and loafers – no socks). We wear them on island and abroad. Bermuda's winter Olympic teams are always crowd favorites when they brave the Opening Ceremony's Parade of Nations in their shorts and blazers. Historically, you had to travel to Bermuda to purchase a pair of true Bermuda shorts. A young Bermudian entrepreneur has changed that with her fresh new take on the classic that can be purchased both on island and online.
TABS' Story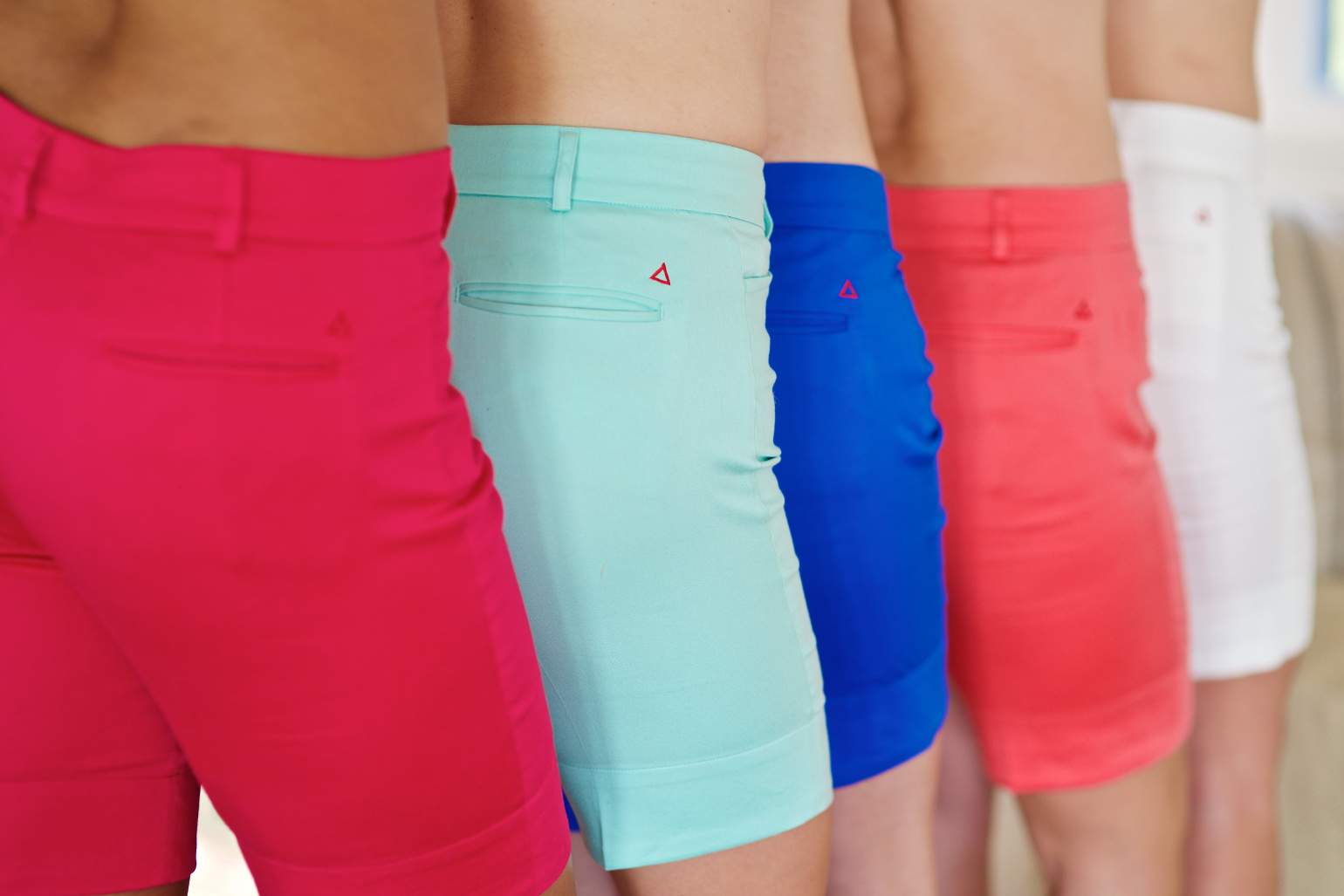 TABS Bermuda, founded by Rebecca Hanson, has reclaimed the Bermuda Short as a fashion statement - and to much fanfare! What began as a prototype stemming from a year of in-depth research is becoming a unique fashion industry success story.
Constructed of quality, comfortable fabric and available in tropic-inspired colours, Ms. Hanson calls on the beauty of her island home for inspiration. Her goal is to ensure that each and every customer feels like they're stepping into summer.
TABS for Men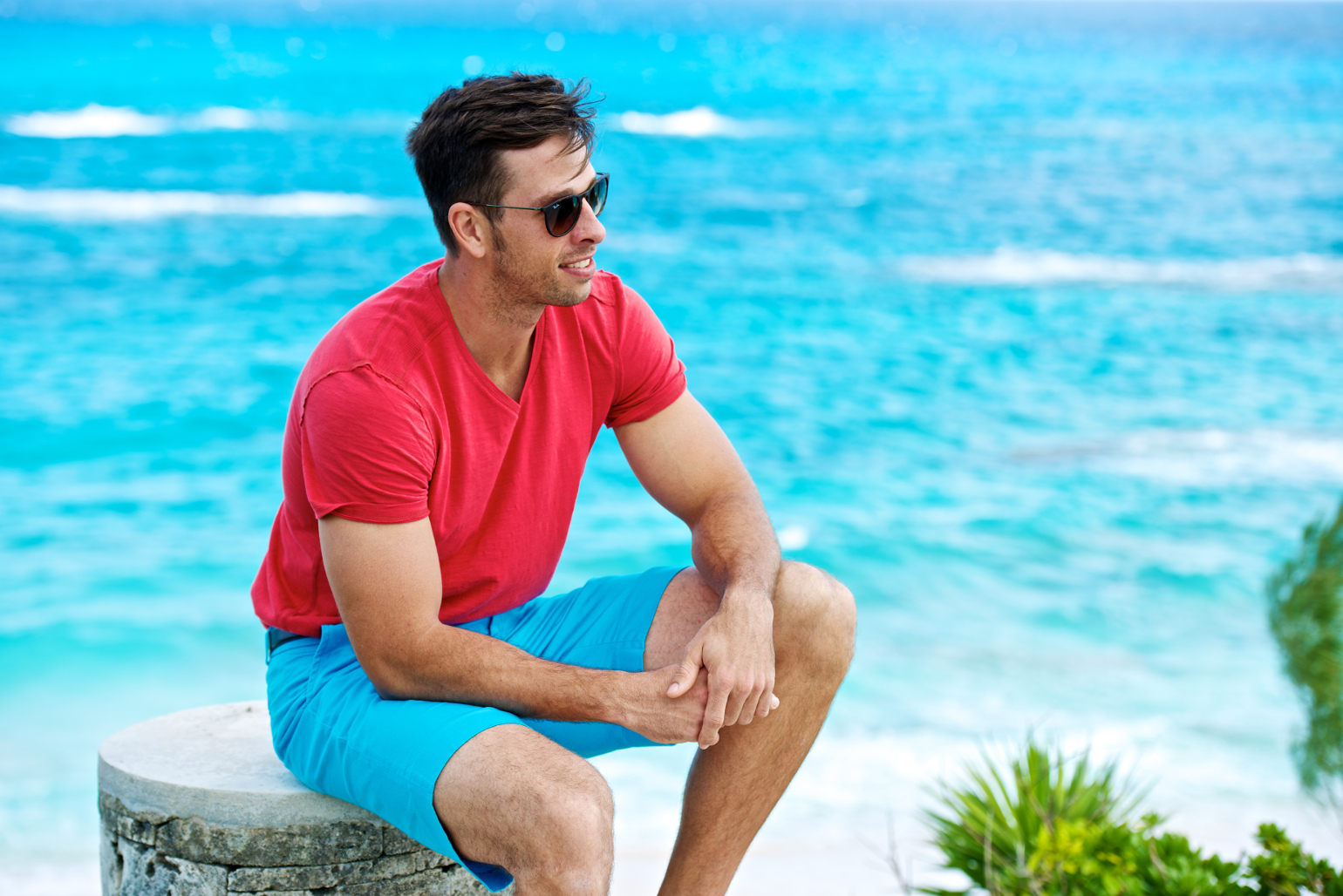 TABS Bermuda Shorts for men are fashioned from high quality cotton twill. Cool and breathable, they're sold pre-washed for the ultimate comfort. TABS is also building a globally recognized brand with their incredible selection of colours. Having drawn inspiration from, for example, the island's stunning pink sand and turquoise water, you'll find colours including "Red Bird," "Reef Line Blue," "Bay Grape Green," "Coral Beach," "Elbow Beach Yellow," "Sea Fan Purple" and "Bermuda Roof White." As patterns are updated each season, your new pair of shorts can be considered a limited edition!
TABS also offers men's swim shorts. Available in "Pool Turquoise," "Red Snapper" and "True Blue," they include many great features that allow wearers to go from lunch to the beach: zipped back pockets with hidden locker loops, two button concealed closures with zip and hidden draw strings, netted 'pant' linings and side vents. Made from 100% polyester they're quick dry, too.
TABS for Women
Versatile, TABS created a Bermuda Short that women can dress up and down. Made of a 97% cotton / 3% spandex blend they move with you and hold their shape. Style and fit features include: signature triangle belt loops, a tailored straight leg, back button-fastening besom pockets, off centre two hook and eye closures, a medium low-rise waist and self-facing pocket linings in island inspired prints
Also available are accessories, including traditional Bermuda socks in "Navy" for men and women and TABS pocket squares in a range of colours and patterns. Buying a gift? You can add an embroidered word or monogram to the inside fly.
Both Men and Women's shorts can be machine washed in cold water with like colours, tumble-dried on low and ironed on cool.
Ready to shop? Visit TABS Bermuda online at their website and stay tuned for their upcoming line for kids! You can also check them out on Instagram, Facebook and Twitter.