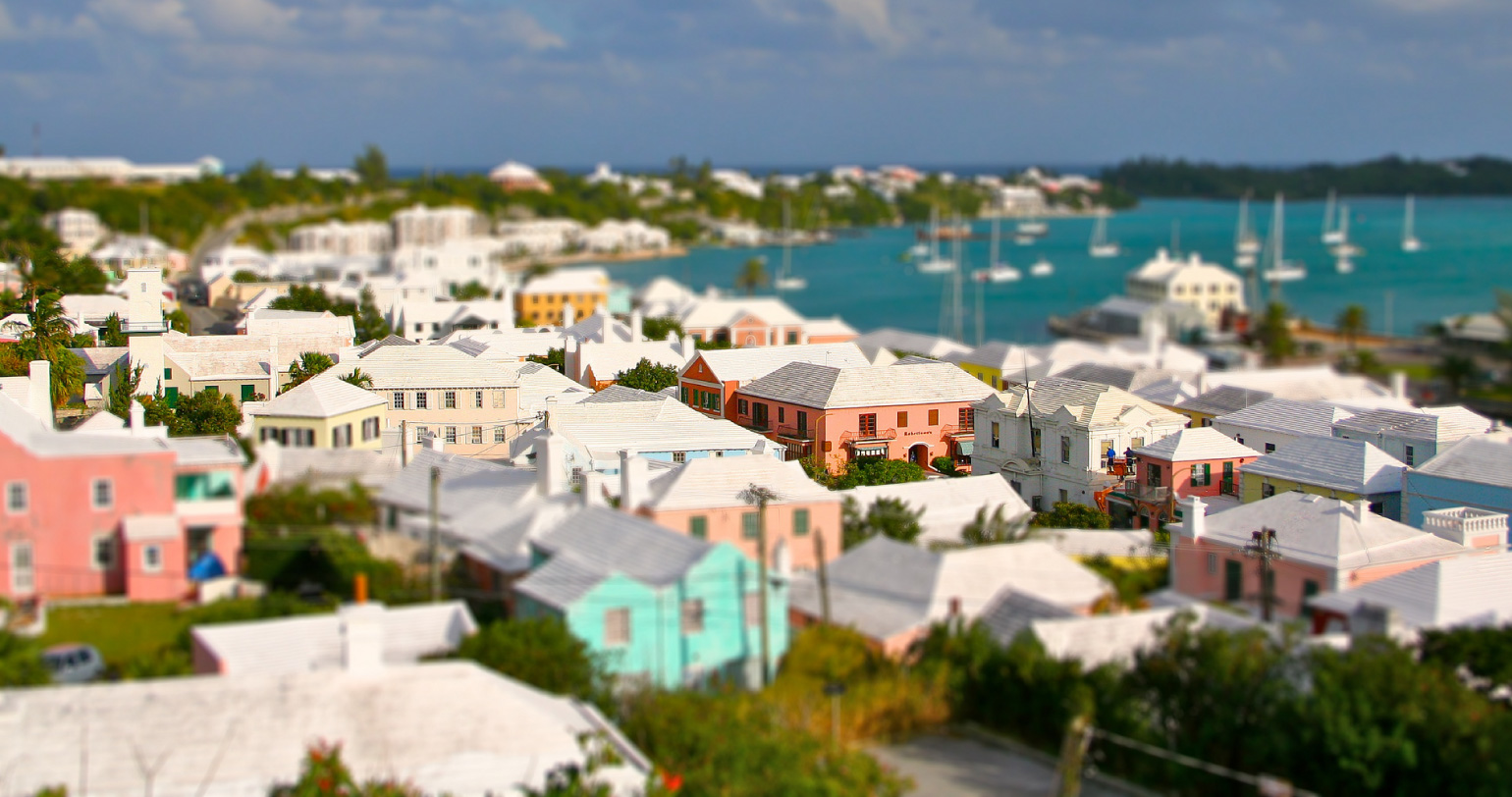 Founded in 1612, the Town of St. George (or St. George's – both are correct) is thought to be the oldest continually inhabited town of English origin in the New World. Designated a World Heritage Site by the United Nation's Education, Scientific and Cultural Organization (UNESCO), it is a living museum and arguably Bermuda's finest visitor attraction.
To see all there is to see in St. George's you really need a day and a pair of good walking shoes – the cobblestones require a bit of padding. A great place to begin your exploration is King's Square in the heart of the old town. Have your picture taken in the stocks or witness a re-enactment of old world punishment at the ducking stool. From here you can easily walk to most museums, historic churches and graveyards, parks, and one-of-a-kind shops. You'll also want to wander through the residential area just north of York Street for a close-up look at classic Bermudian architecture. Fort St. Catherine is a little farther afield but a short taxi ride will get you there and back in comfort.
Our must-see list includes:
Town Hall: this historic building has served as a public meeting place since the early 1800's.
State House: built in 1620 there is plenty of history here. Bermuda's Parliament met here for nearly two centuries before moving to Hamilton.
Ordnance Island: look for the statue of Sir George Somers. It was Somers who captained the Sea Venture when it shipwrecked in Bermuda leading to the island's colonization.
St. Peter's Church: the oldest continuously used Anglican church in the western hemisphere. The cedar and silver are amazing.
Old Rectory: the oldest residence in St. George's is open to the public on Wednesdays from November to March.
Fort St. Catherine: part of Bermuda's significant network of fortifications, the fort with its historic dioramas, restored magazine, weapons and replicas of the Crown Jewels is well worth the short trip from the heart of town.
The unfinished church: started in the 1870's, the unfinished church is not all that old but it is beautiful and intriguing nonetheless.
Both Bus and Ferry service run from Hamilton to St. George's with buses running well into the evening. From May through September, Tuesday night is Market Night in the old town. The streets come alive with vendors, music, and historic re-enactments. Shops are also open late on these evenings.