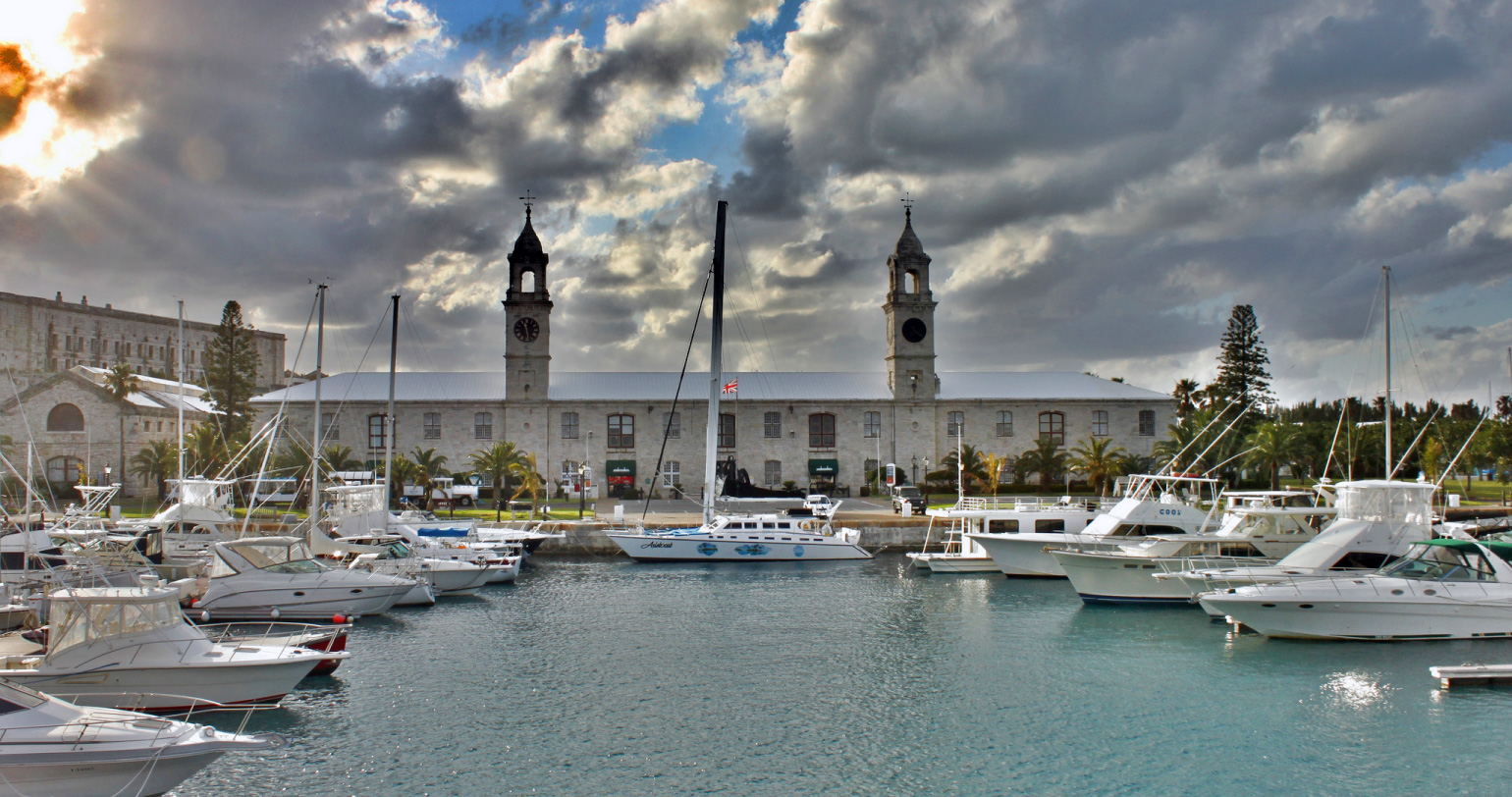 Though Bermuda's Royal Naval Dockyard is all about history, at the moment everyone is looking to the future when in 2017 the 37th America's Cup will call Dockyard home. Venue build and preparation is underway and AC teams are living and training in Bermuda as the countdown continues. A 10-acre land reclamation site in Dockyard will serve as the America's Cup Team Village. This is where you'll find the team bases, pit row, event food and beverage vendors, entertainment and concerts during the months of May and June in 2017. In the meantime, there's always plenty to do and see in the fascinating, historic Dockyard, so read on.
Though it no longer functions as a military facility, the beautifully preserved buildings of the Dockyard are strong reminders of the areas proud past and serve as fabulous venues for a host of new, visitor-friendly attractions.
If you're not on a scooter, hop a bus or a ferry and take the scenic route to Dockyard. The fast ferry (Sea Express) takes about 20 minutes from Hamilton; give yourself at least 45 minutes on a bus from Hamilton and possibly more during the busy summer months.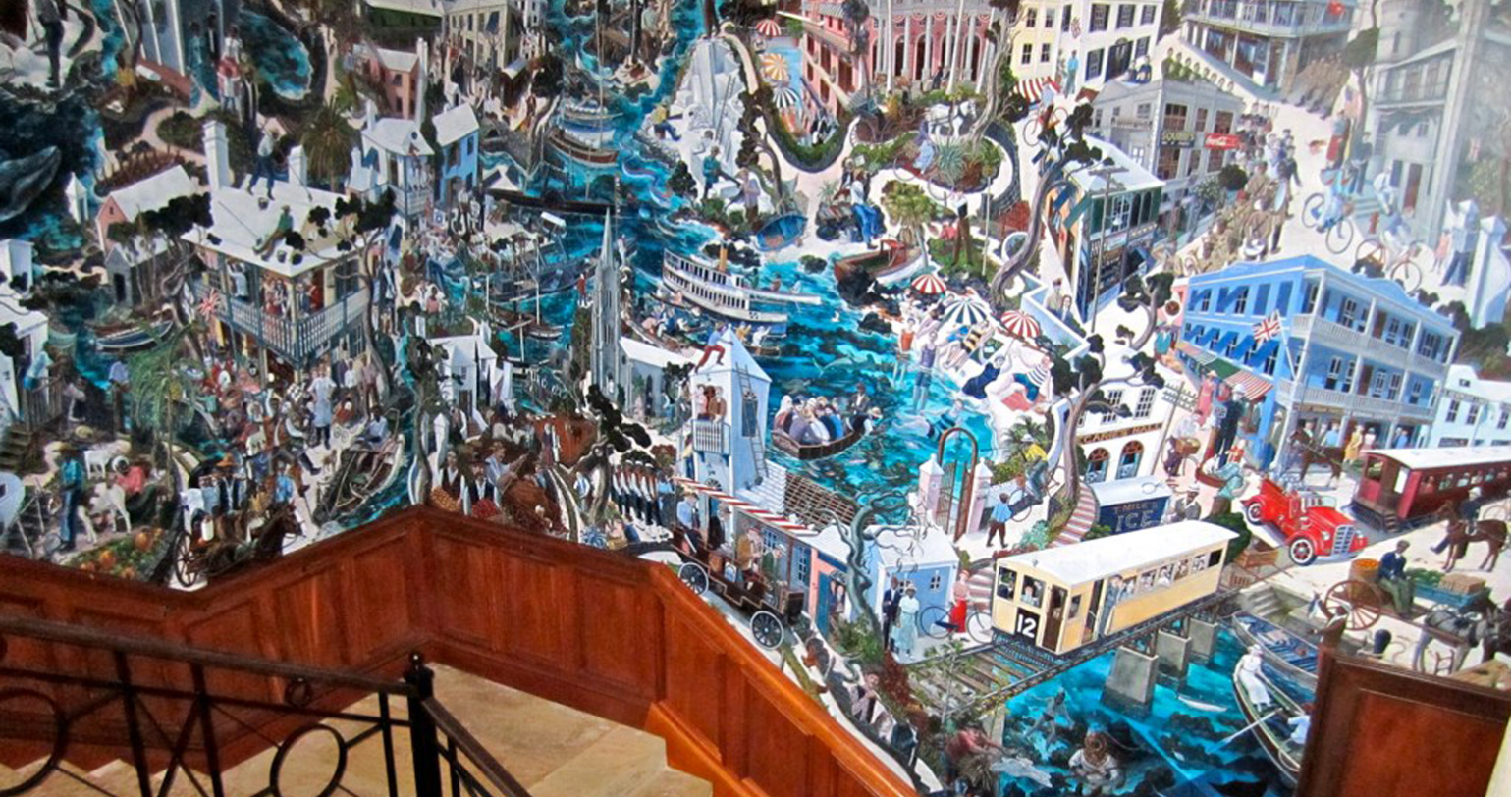 A visit to the National Museum of Bermuda (formerly the Maritime Museum) is a must. Inside you'll wander through fortifications on your way to the Commissioner's House with its informative historical displays. Do not miss the spectacular Hall of History, a 1,000 square foot painted history of the island by Bermudian artist Graham Foster. Mr. Foster worked on the research and painting for 3 years, devoting over 7,000 hours to its completion. Note: Commissioner's House is closed through the spring as repairs to hurricane damage are completed and is scheduled to reopen for the summer 2016 season.
Museum hours are 10:00 am to 4:00 pm 7 days a week.
Off season admission is:
Adults $10
Seniors $8
Children under 16 FREE
When the Commissioner's House reopens admission increases to:
Adults $15
Seniors $12
Children under 16 FREE
For more information on the National Museum of Bermuda, visit www.nmb.bm.
Across the street from the Museum you'll find the Dockyard Arts Centre. It's a great place to view and purchase local art. On many days you can also watch the artists at work. At Bermuda Clayworks in Dockyard you can paint your own pot. There is also a Craft Market and numerous shops where retail-enthusiasts can happily while away some time in between adventures.
If you're looking for more active pursuits, loosen up your swing on the mini-golf course, rent a jet-ski or hop on a fishing, diving, snorkeling or parasailing charter. When you're ready to relax, drink and dine you'll find several restaurants to choose from. You can also take in a movie or one of the numerous outdoor events that take place at Dockyard during the summer months.
No matter what you do in Dockyard, you will be impressed by your surroundings. They simply scream maritime history. Dockyard's website www.dockyardbermuda.com provides an informative overview of the venue's history:
"The British Royal Navy established the Royal Naval Dockyard after defeat in the American War of Independence left Britain without a secure operational base between Halifax, Nova Scotia and the West Indies. Bermuda was quickly identified as a strategic mid-Atlantic location where a secure anchorage for the Navy's fleet and a dockyard, victualling yard and ordnance depot to maintain the ships could be developed.
The Royal Navy purchased 200 acres on Ireland Island in the west end. In 1809 work began on the North America and West Indies Station, as the base became known, and continued into the early 20th Century. It was a huge project that involved large land reclamations and the labour of thousands of convicts from Britain who were housed in appalling conditions aboard rotting hulks of former naval fighting ships.
The Dockyard became a major factor in Bermuda's economy, employing on average more than 1,000 Bermudians at one time in the 19th Century, accounting for more than 15 percent of Bermuda's income. As a centre of marine technology and inventiveness, the Dockyard afforded generations of Bermudians first-rate training in plumbing, carpentry, and other trades.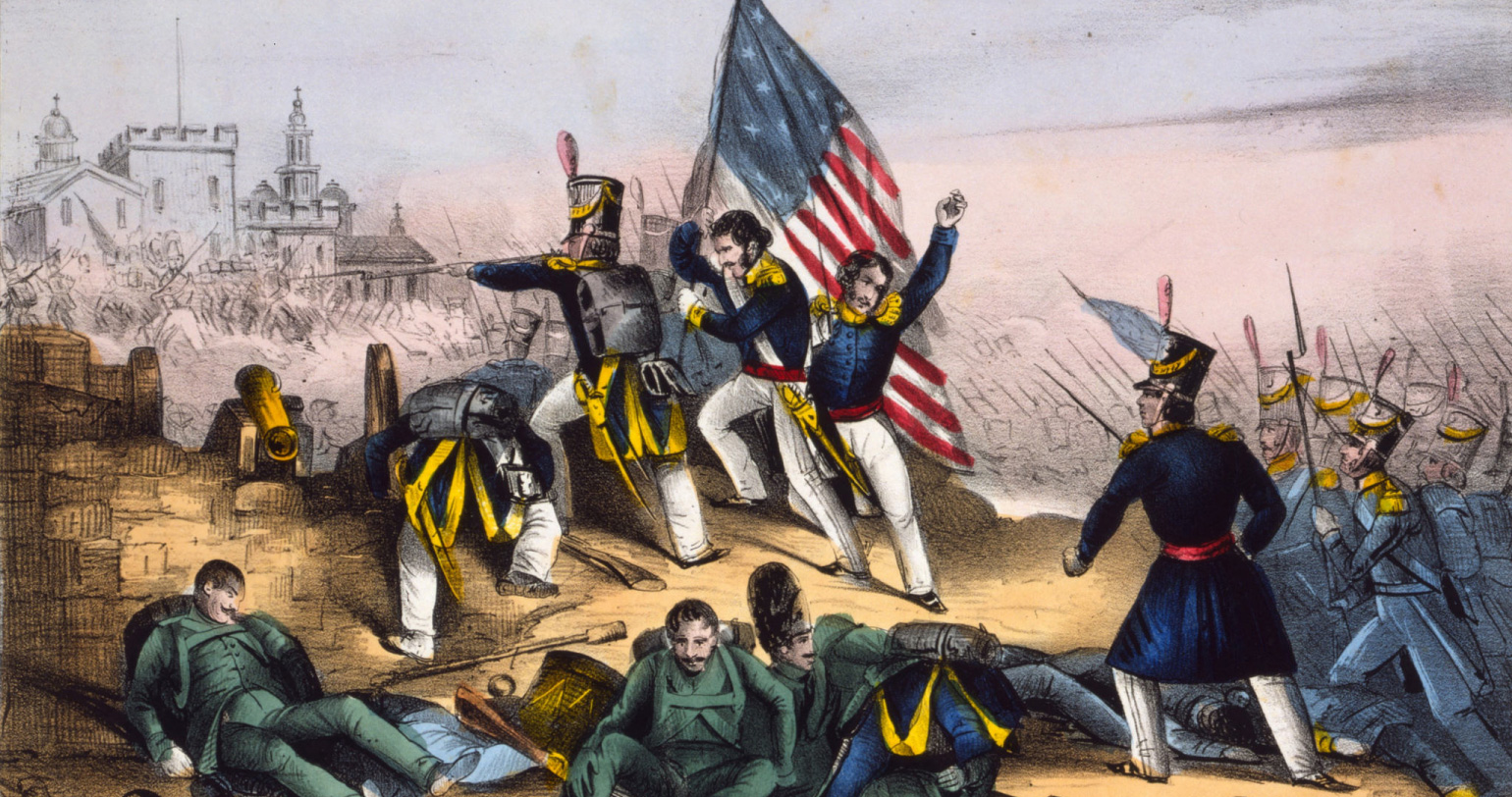 It was from Dockyard in the summer of 1814 that a British force of 5,000 troops and Royal Marines set sail for the famous attack on Washington, D. C. and Baltimore during the War of 1812. It was from one of the British ships that a prisoner, Baltimore lawyer Francis Scott Key, penned the words to Star-Spangled Banner, after seeing the American flag still flying above Fort McHenry after a heavy bombardment.
Dockyard remained an important strategic base for a further 139 years. During the First World War (1914-18) and Second World War (1939-1945), it was a bustling, vibrant port with floating docks where ships were repaired for combat deployment. Nearly 600 vessels were repaired and put back into action. In addition, sea patrols from here escorted people from and to the UK and Canada, and German soldiers passed through Dockyard on their way to POW camps in Canada.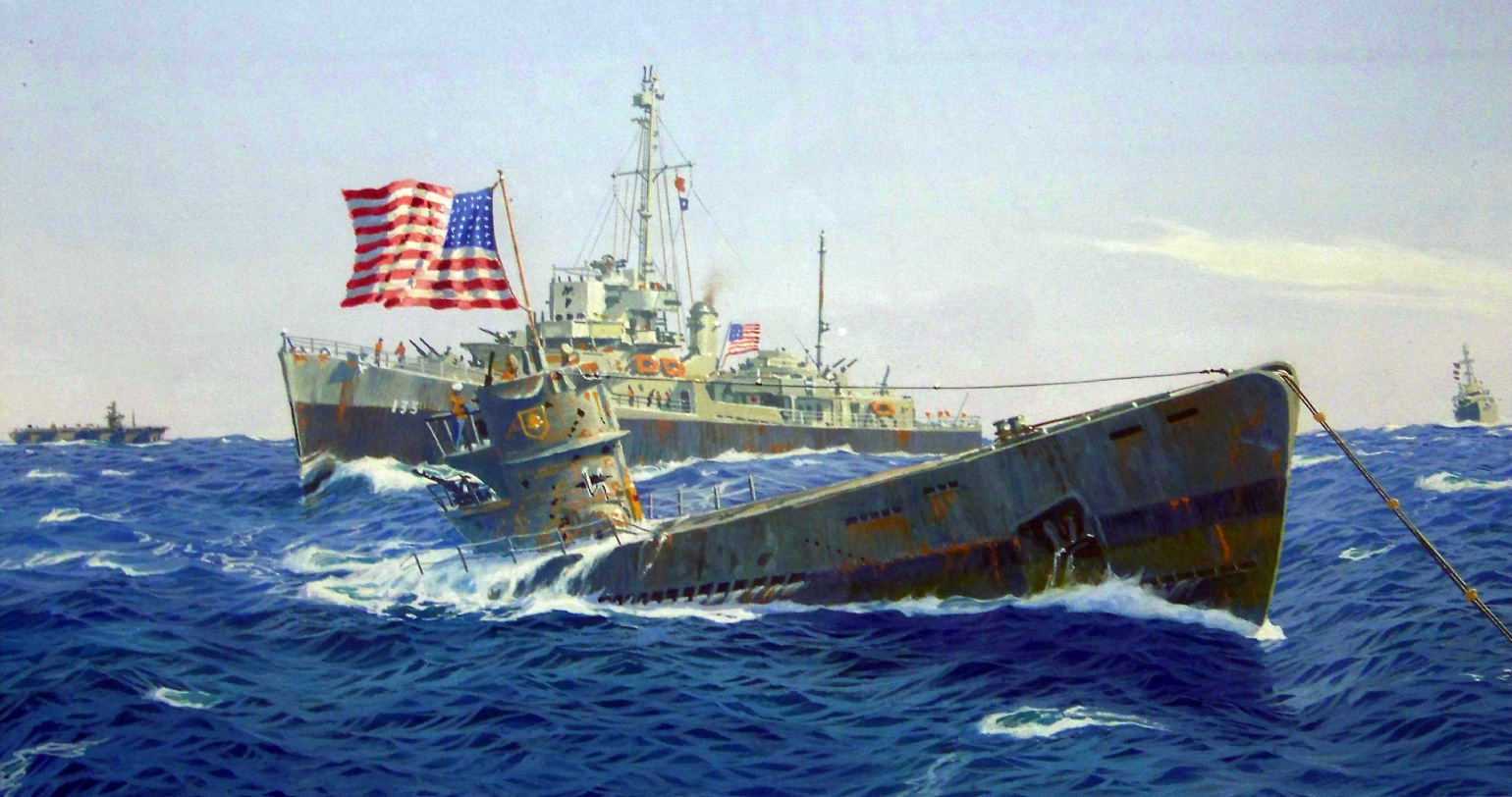 Also, antisubmarine training was undertaken in the Dockyard area. In more recent years, NATO vessels have stopped at Dockyard for some well-deserved rest and relaxation. A wall to the south of the Clocktower is decorated with ships' crests, recording vessels that have called at Dockyard's wharf. Notable amongst the crests is one painted by HRH Prince Charles on a visit to Bermuda in 1977.
The Royal Navy left the main Dockyard in 1951 although the naval base was not officially closed until 1995. For the next two decades the area was largely abandoned until the National Museum of Bermuda was officially opened in the fortress known as the Keep and its success led government to begin to restore the Dockyard as a cultural tourism destination.
In 1982, Bermuda passed the West End Development Corporation (WEDCO) act and more than $60 million was pumped into Dockyard, transforming the once-unused edifice into one of the islands' biggest tourist attractions. Today Dockyard is the most visited site in Bermuda, underscoring the value of architectural heritage to the tourism industry, and the National Museum provides a fascinating journey through Bermuda's often-turbulent history, from shipwrecks and whaling to the first flying boats and modern tourism."