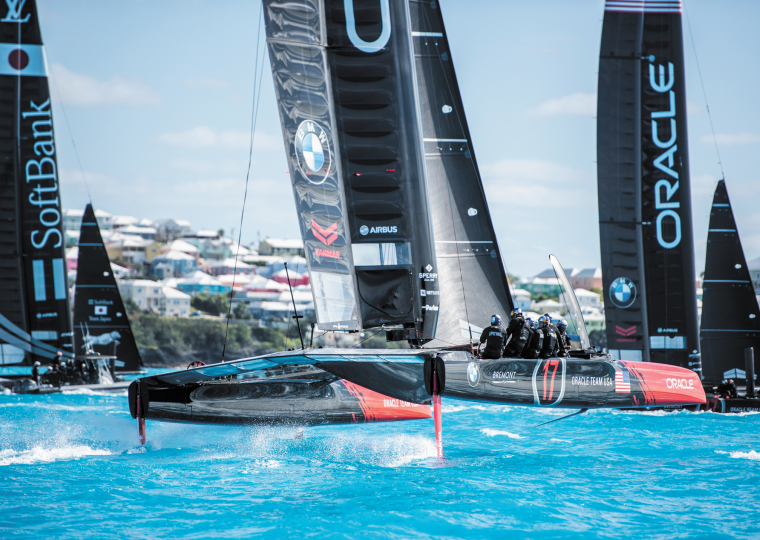 Heading out to watch the races? Wow your friends and family with some fascinating America's Cup trivia!
The America's Cup is the oldest international sporting trophy in the world!
Famous fans of the America's Cup in years past include the Aga Khan, Sir Thomas Lipton, Ted Turner and Harold S. Vanderbilt, who himself won the cup three times
The cup is named after the schooner America, which dominated in a 53-mile race around the Isle of Wight against 15 competitors in 1851
Since its inception, only 4 nations worldwide have won the America's Cup: Australia (once), New Zealand and Switzerland (twice) and the U.S.A. (28 times)
The winner has the right to decide the next cup's rules, including the types of boats, the location and timing (thanks for choosing Bermuda, Team Oracle!)
New Zealand's Sir Russell Coutts has won the America's Cup 5 times and has a perfect 14-0 record on the water as a skipper in 1995, 2000 and 2003.
The current entry fee is $2,000,000 per team.
This year's Challengers are Land Rover BAR (UK), Emirates Team New Zealand, Groupama (France), Artemis Racing (Sweden) and Softbank Team Japan.
For more on this exciting Island event, check out our online Events Calendar or guide to venue Great Sound. For ticket details and how to purchase yours, click here.
Resources: YBW, America's Cup, Land Rover Bar