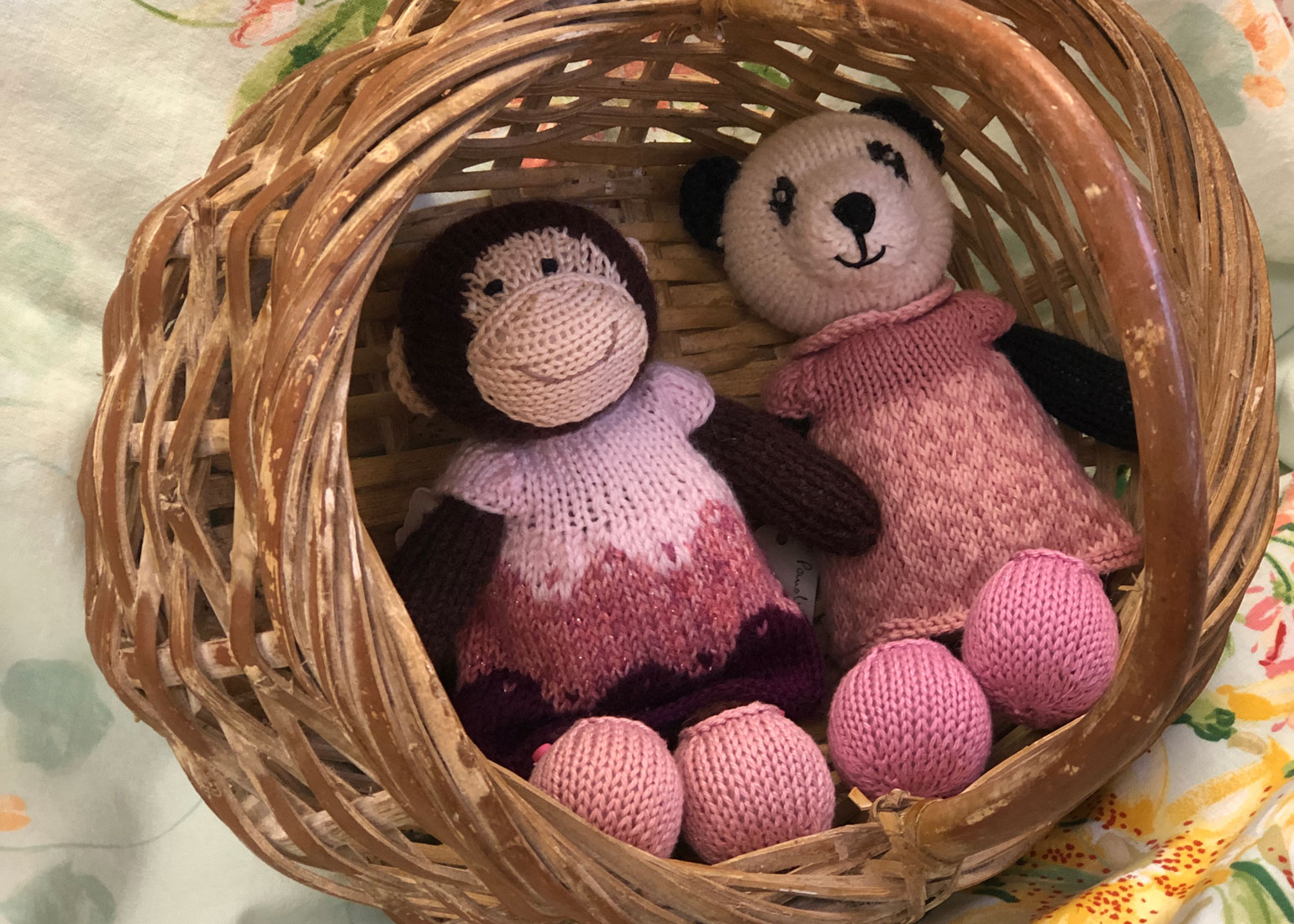 Walking down Reid Street, you may be stopped in your tracks by an unusual site in The Music Box window. Animals on swings! Rabbits, dogs, raccoons, bears…though they are not of the living, breathing variety, they are certainly cute and cuddly. Want to know more?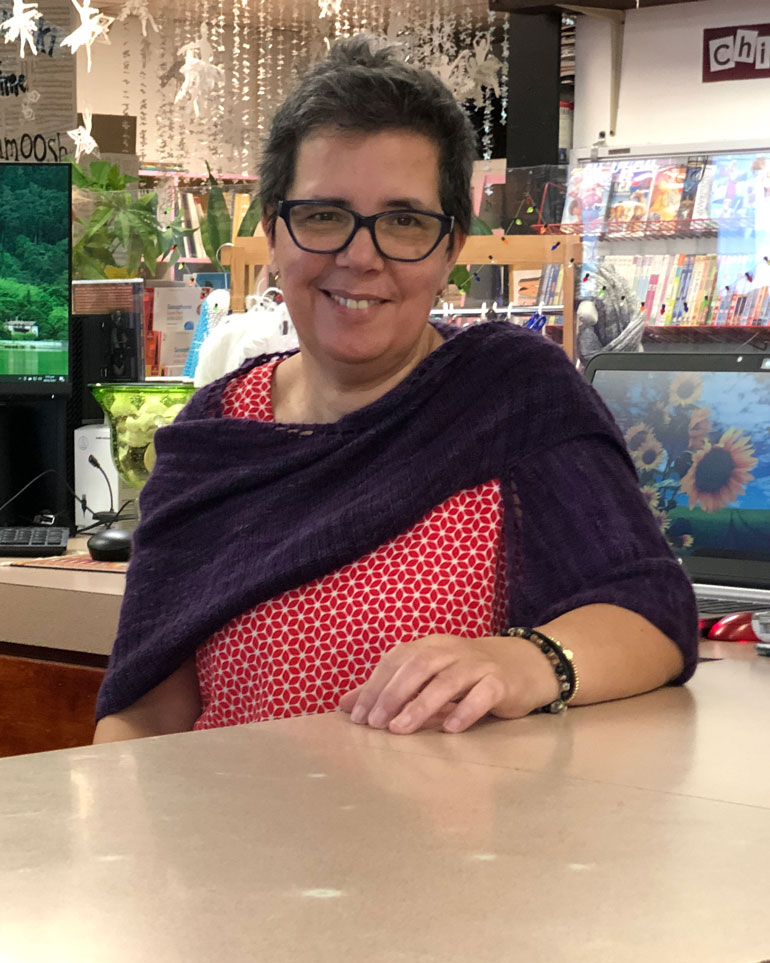 Turns out it's a case of a hobby becoming a business. Sisters Geneveve and Helena Escolastica learned how to knit and crochet as children from their mother and aunt and over the years have given much of what they make to family and friends. This began to change when a charming stuffed toy was gifted to a special niece. Admirers of the toy requested more and the next thing you know the sisters were setting up shop at the Masterwork Holiday Market and enjoying robust sales. Knifty Knittz was born.
The in-store collection includes bears, bunnies, raccoons, cats and dogs but anything is possible. If you'd like a soft and squishy replica of your favorite pet or perhaps another creature strikes your fancy, custom orders are welcome. These come au natural or with wardrobe.
For mindful Moms, it's important to note that child safety is woven into each toy. There are no buttons, beads, bits and bobs to pull off and swallow. They are also made with acrylic yarns that make them washable and colour safe.
Prices start at $30. The time required for custom work varies. Creatures without clothing can be delivered in two days; with clothing the time required is two weeks. And it's never too early to think ahead as holiday orders must be placed at least a month out.
If you'd like to learn to knit and crochet yourself, Geneveve and Helena plan to begin on-premise classes as soon as Covid restrictions allow. The sisters envision classes that are both educational and social. If you'd like to join their mailing list for class updates, please contact them.
Geneveve and Helena are quick to point out that Knifty Knitzz is an addition to all that is on offer at The Music Box. Stuffed animals will not be replacing musical instruments, CDs and videos. They are simply joining the party.
Now more than ever, it's important to support our local retailers. Businesswomen like Geneveve and Helena make that easy to do with home-grown offerings that are quite simply irresistible.