With the recent changes in the publishing industry, we thought it relevant to sit down with independent magazine publisher, Taja Fox, who worked her way from university yearbook editor to collaborating with Bermuda's Parent Magazine and now starting her very own Bermuda Bliss. Fox spoke to us about her new adventure of releasing her own Island-specific magazine, her feelings on the closure of one of the major newspapers and why Bermuda could stand to take more risks.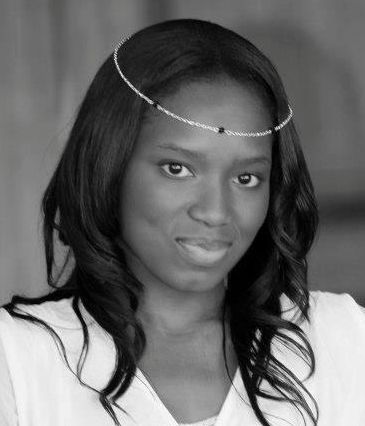 BYP: Can you explain your role within Bermuda Bliss Magazine?
TF: On paper, I'm responsible for the type of content produced by our magazine; the look and feel of the product, and the number of articles to be written and completed by each deadline. As Editor-in-chief, I basically have to know and anticipate everything that could possibly affect the publication.
BYP: How did you come to start the magazine?
TF: Having helped various publishing companies before, I knew that I would publish something of my own someday. It was blogging for businesses and the limitations set in that environment that made me want to take this leap. In other words, I started to feel like my ideas weren't being used to their full capacity. Bermuda Bliss Magazine started out of a desire to better my Bermudian community. Through creating the magazine, I wanted to demonstrate the power of media; showing all that Bermuda had to offer, using the ability to share and post – hence, the digital format.

BYP: In your opinion, how can the Bermuda publishing industry be enhanced?
TF: With all of the cultural issues that have been arising in the country, the publishing industry can be enhanced by continuing to cater to every different type of person living in Bermuda. All publishing outlets should listen to what the 'common person' has to say and do their best to implement those suggestions — this is the way that you will gain not just their attention, but their trust. I also believe that the industry can stand to take more risks by adapting to change. Most new platforms required new team structures. Take risks by continuing to evolve and experimenting. People will get bored quickly when you are predictable, and they will move on to something else.
BYP: We see that you are a photographer too; does that mean that you take all of the photos for the magazine?
TF: I am a photographer, but I do not take photos for the magazine. I have a group of photographers who contribute to our visual needs for each issue. Also, each writing contributor will submit a photo included with their article and so we do accept those based on quality and relevance.
BYP: Can you take us through the important stages of the process of putting together an issue of Bermuda Bliss? From the idea and stories to the photographs and finally making the digital format.
TF: First and foremost, articles for a particular issue are curated by, yours truly, the Bermuda Bliss Team. We decide together what will go between the pages. We love to see the point when the advertising space is fully booked; it means that we can start the design process. At this stage we put together our flat plan – which specifies where everything will go on the inside pages of the magazine.

Simultaneously, the articles are sent to the designers for page layout and "Bliss" styling. The proofs for the photographs — commissioned months in advance — are sent over. Once we're sure that they correlate with our floor plan, we have all teams (editorial, sales, design) confirm to make sure everyone is on the same page. From here, it will go through a "proofing" process where it will be printed off for editorial. We try to get as many eyes on it as possible; the whole team and their family and friends give their opinion before the digital version of Bermuda Bliss is created. The magazine is created in Photoshop, converted to PDF and then placed in our online editor called Joomag. This creates the turn page edition of the magazine allowing us to add plug-ins and videos to make it as interactive as we'd like. We'll do a test run for different devices and then go through to do a check for any broken links or discrepancies. The finished product is what you get, Bermuda Bliss Magazine!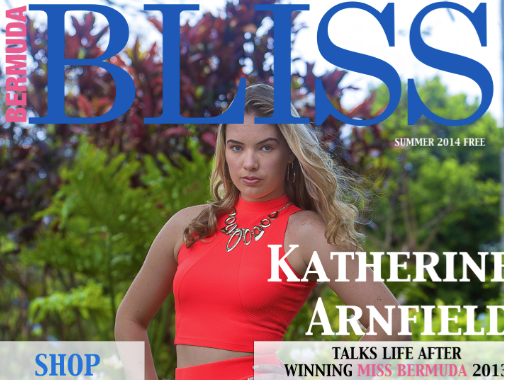 BYP: How much of this publishing adventure has been inspired by your time in the United States; and how much from Bermuda?
TF: I believe both countries have played a vital role in making this publication possible. I would say it's about 50/50 between the U.S. and Bermuda. My U.S. experience taught me to evolve with change — time change, generations change and people change. Have been told that if you know how to evolve — which is harder than it seems — than you will be able to stay in this industry and make a difference. The inspiration attributed to the Island, I have to say, had to do with its beauty; it just makes you want to create something meaningful.
BYP: How do you feel about the recent closure of one of Bermuda's trusted newspapers, the Bermuda Sun?
TF: The closure of the Bermuda Sun has been a total shock and has me stunned until this day. I am sorry that such an innovative newspaper had to close. I loved their digital appearance and new technology they tried to offer to the public. This will, unfortunately, reduce the opportunity for different perspective. I think it's a tragedy when residents of a country aren't being offered various source outlets. With only Bernews and RG as the main news outlets, the residents of Bermuda will only hear a collective bit of information — which limits the Island's stance on political and cultural issues.
BYP: What has been the most surprising thing you've learnt throughout your time in independent publishing?
TF: It was surprising how easily people can disappoint you. My eyes were also opened up to the fact that a plan B is always necessary.

Taja has a Bachelor's Degree in Journalism & Public Relations from Southeastern University in Lakeland, Florida and a Teacher Certificate from New Beginning Bible College in Lake Wales, Florida; she's worked for many publications including Fashion Hungry and Bermuda Parent Magazine and has written for a number of blogs.