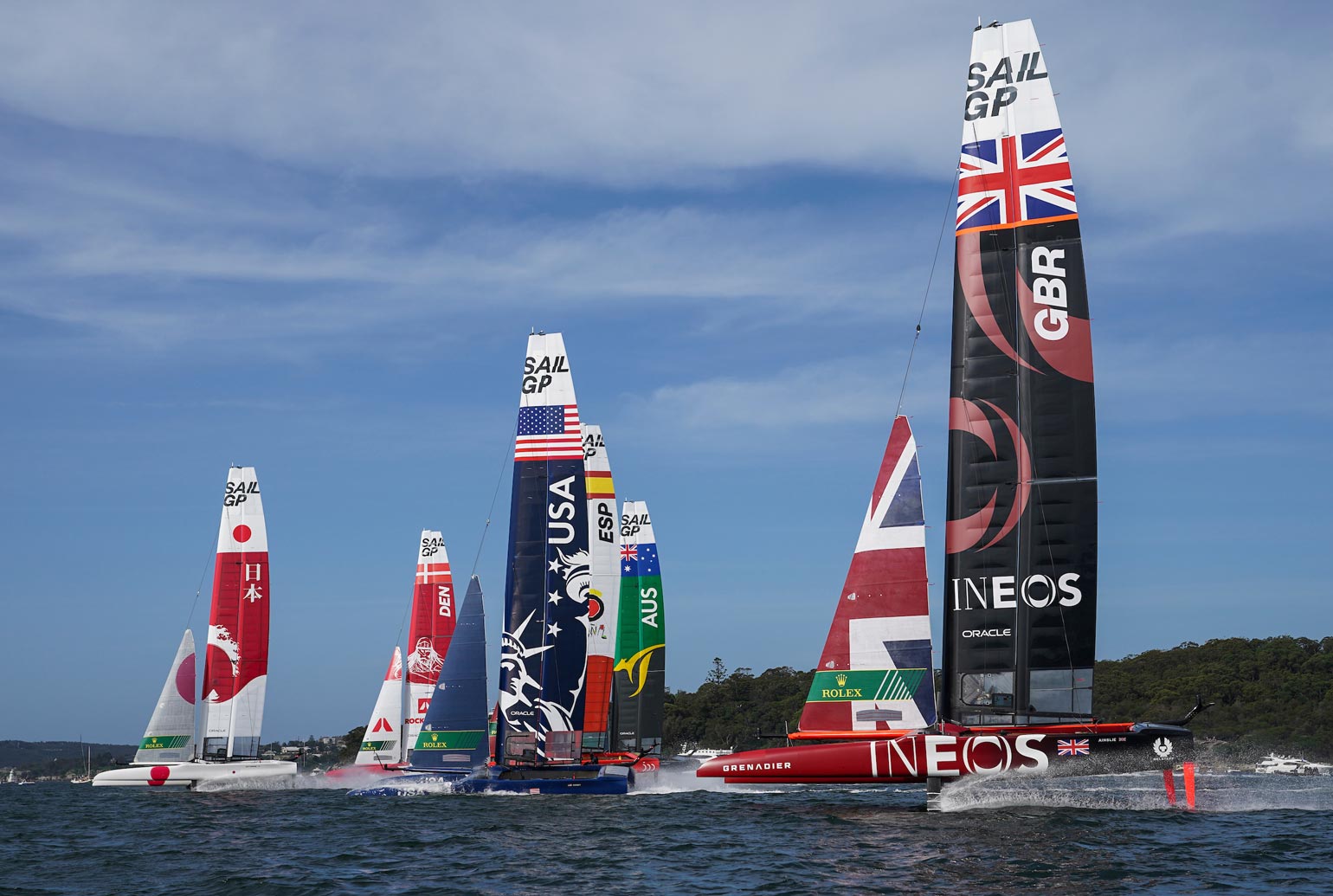 Get ready sports fans… on April 24th and 25th Bermuda will host one of international sailing's newest and most exciting events – Bermuda Sail Grand Prix sponsored by the Hamilton Princess!


Established in 2018, Sail GP Season 2 will feature top teams from across the globe. Australia, Denmark, France, Great Britain, Japan, New Zealand, Spain and the United States will battle it out on the Great Sound in supercharged F50 catamarans at speeds exceeding 50 knots – nearly 60 mph/100kph.
Bermuda is a renowned international sailing venue and had the honor of hosting the 35th America's Cup in 2017. For many of SailGP's world-class athletes, including Peter Burling (NZL), Jimmy Spithill (USA), Nathan Outterridge (JPN), Tom Slingsby (AUS) and Sir Ben Ainslie (GBR), it will be the first time they have raced in Bermuda since.
The line up is one of the greatest ever seen in the sport with every team in the running to win races.

Ben Ainslie, Helm - Great Britain SailGP Team
Ainslie is looking forward to the crystal blue waters of the Great Sound, "it's the perfect venue for SailGP and the ideal venue to start the long-awaited season. The line up is one of the greatest ever seen in the sport with every team in the running to win races. There will be no holding back. It will be a real spectacle for the fans."
For everyone lucky enough to have experienced match racing at its finest in the 35th America's Cup - Bermuda in 2017 - SailGP promises to be even more exciting, more spectacular. Is that even possible? It is as all eight boats in SailGP will hit the start line together promising to dramatically up the action on the racecourse.
Over the two days, five fleet races (all eight boats) will determine the top two boats that will compete head-to-head in the match race final for the winner-take-all $1 million purse.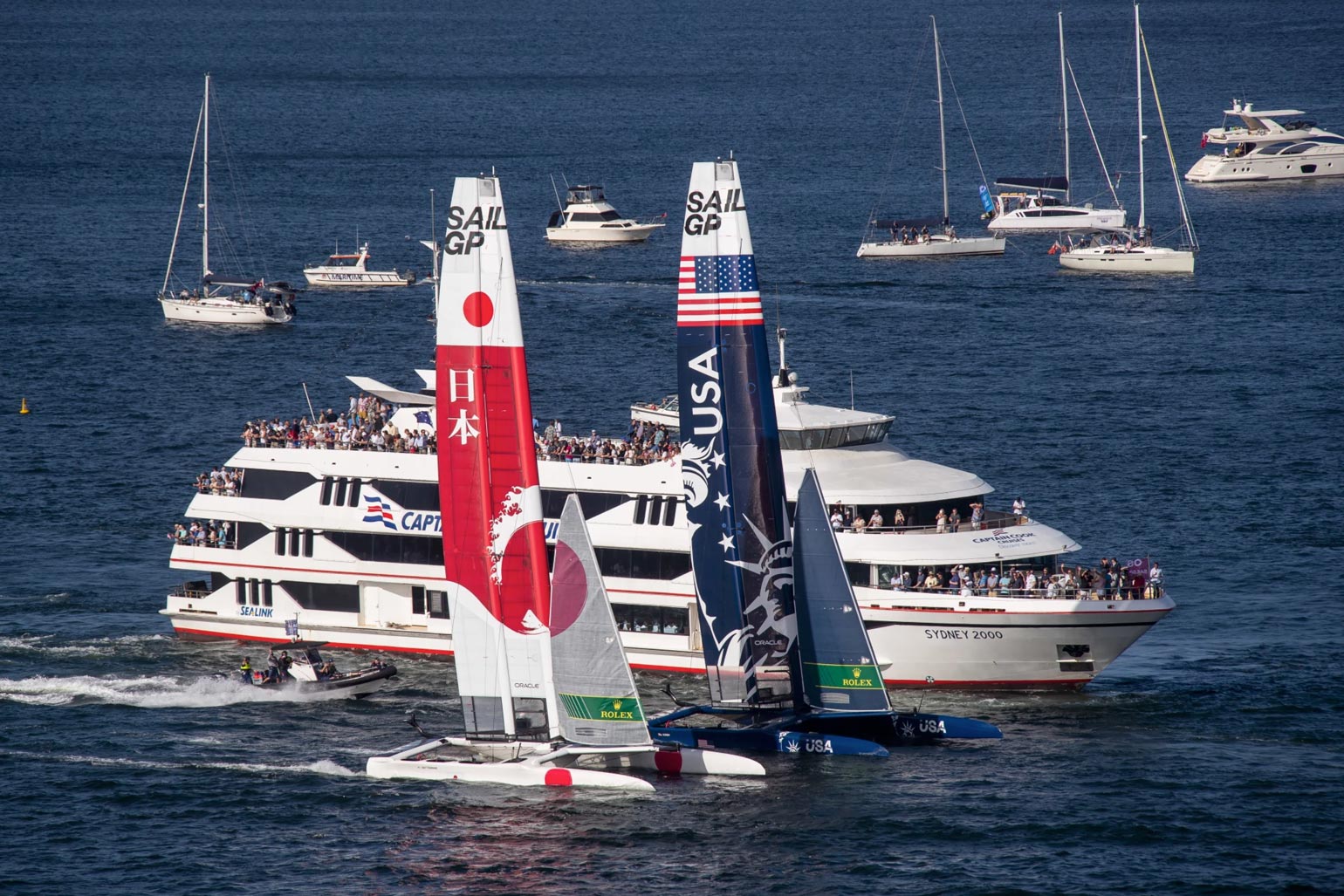 SPECTATOR OPTIONS
---
For race fans, on-water spectator options have been announced and ticket sales have commenced. Full ticket offerings and boat registration are available at SailGP.com/Bermuda. A portion of ticket sales will be donated to a United Nations renewable energy project.
COVID-19 UPDATE - April 4, 2021

Land based spectating at Cross Island has been cancelled due to Covid concerns.

SailGP's on-water spectator program is being redesigned to responsibly accommodate a live viewing audience. Limited amounts of on-water tickets are still available for purchase. Fans that own their own boats are encouraged to register for our Bring Your Own Boat program and watch the racing on-water, adhering to the latest government guidelines.

OFFICIAL SPECTATOR BOATS
In partnership with the Island Tour Centre, official spectator boats will offer spectacular views in the heart of the action with two categories available – Access and Premium.
Access $79 per person
Ticket holders will enjoy preferential viewing positions on the perimeter of the race with beverages available for purchase.


Dedicated on-water access and preferred viewing position on the racecourse perimeter
Outdoor space with an unrivalled view of the race action
Beverages available for purchase
Three hour on-water experience - departing from and returning to Albuoy's Point, Hamilton
Premium $150 per person
Guests will enjoy a viewing experience like no other with ringside views as well as canapés and beverages.


Exclusive on-water access and privileged viewing position on the racecourse perimeter
Selection of canapés served onboard, sourced locally and sustainably
Premium bar with a selection of alcoholic beverages and soft drinks
Three-hour on-water experience - departing from and returning to Albuoy's Point, Hamilton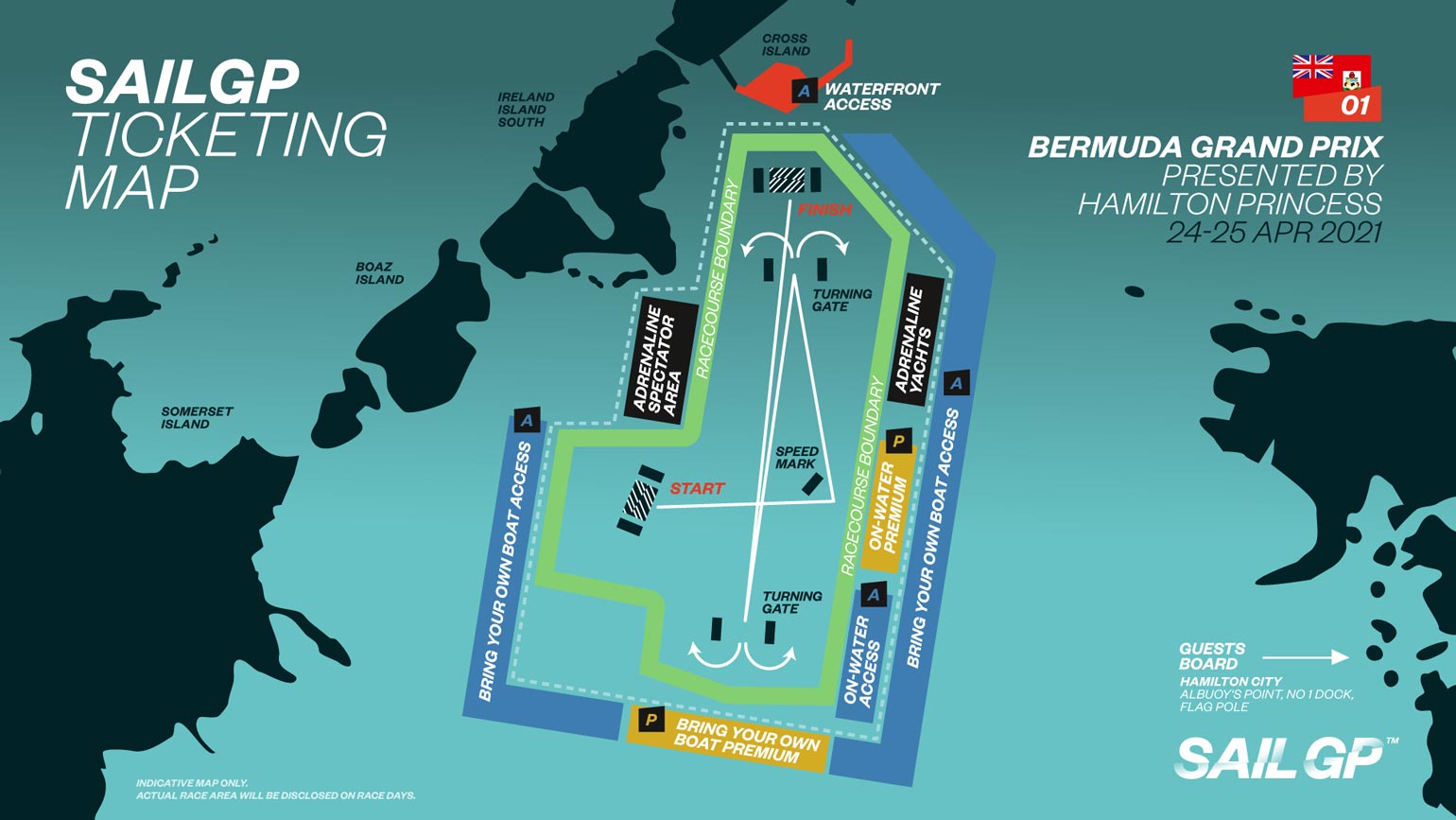 BRING YOUR OWN BOAT
It's important to note that boat owners are not required to register or purchase a ticket. However, registered boats will enjoy exclusive spectator zone access on the edge of the racecourse and receive all-important race information with live event commentary over VHF. In addition, the carbon footprint of all registered spectator boats will be offset by SailGP's donation to a UN renewable energy project.
There are two boat registration options: Access and Premium.
Access No charge
Secure a great position on the racecourse and keep an ear to the action.


Exclusive spectator zone access
Live race coverage on VHF radio
Premium $150 per boat
Witness the supercharged F50 catamarans up close!


SailGP flag will give you an unrivalled viewing position at one of the turning gates
SailGP welcome pack including a tote bag, cap and SailGP flag to fly on your vessel
Live race commentary on VHF radio
The buzz for this event is already beginning to build with gear arriving on island and teams expected ahead of the event for a pre-season training camp. With the Hamilton Princess & Beach Club serving as Title Partner for the kick-off event, its successful staging will serve as more than a world-class sporting event but also as a harbinger of things to come. A dynamic and hope inspiring demonstration that if we all continue to do our part we can begin moving forward as Covid recedes.