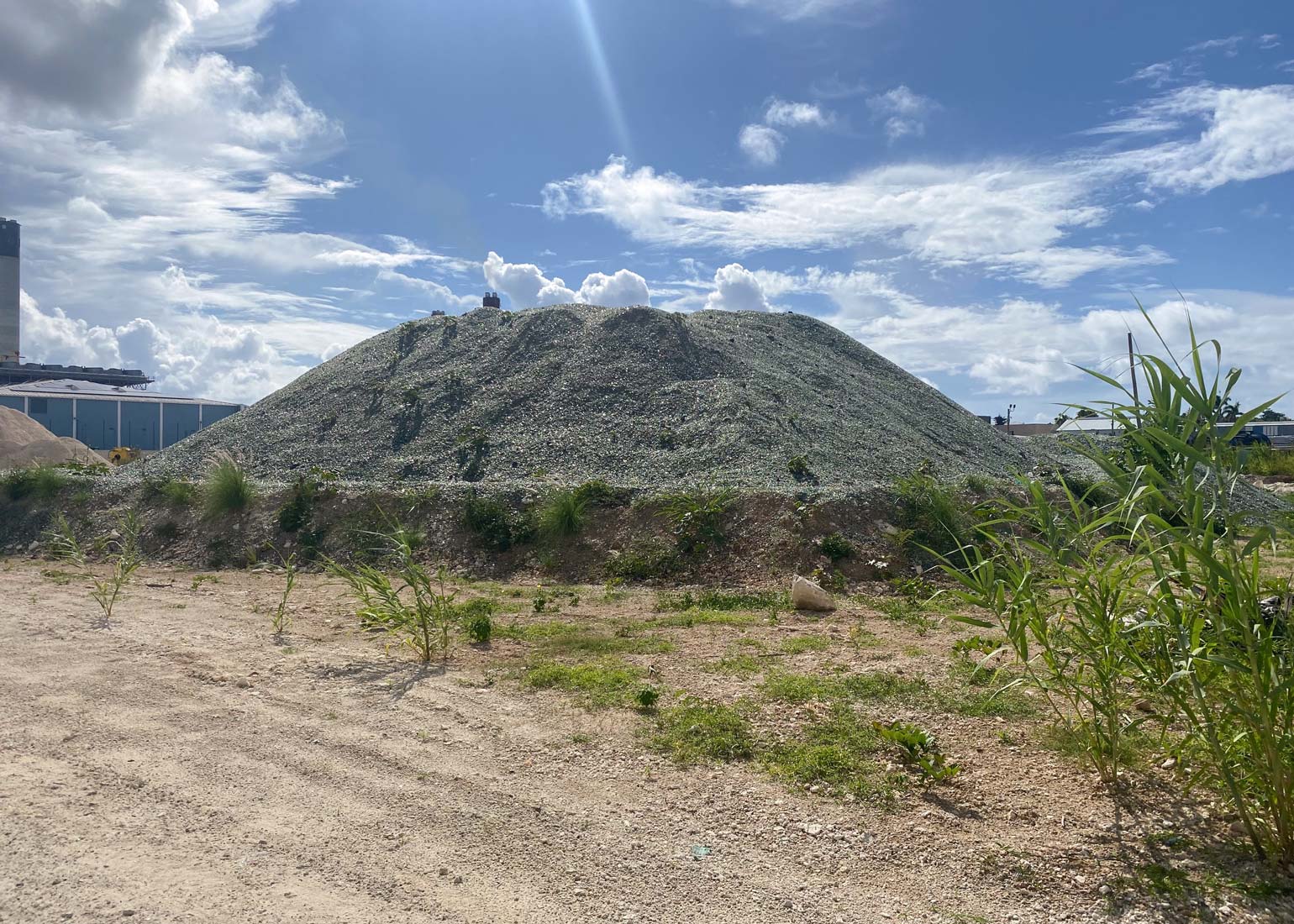 When Western Stars/Dandy Town return to play on their home turf on St. John's Road they will owe a debt of gratitude to all of Bermuda's recyclers. Their playing grounds, currently undergoing a major upgrade, will be vastly improved by the addition of recycled glass from Bermuda's very own recycling facility.
Drainage was always a big problem at St. John's Field. The field was frequently flooded. But that soggy history will soon be a thing of the past thanks to one very good idea and a lot of hard work.
This ingenious rehab is fittingly a team effort. Gorham's got the ball rolling in late 2018 when they approached Government with a win-win proposal. In exchange for access to the unused and overgrown strip of land that separated the two properties, Gorhams would work with Government to refurbish the field and eliminate the drainage problem that has plagued it for years. Government agreed, planning began and construction is underway with recycled glass being an essential component.
BY THE NUMBERS
2,200
Cubic feet of recycled glass
7,264,150
Equivalent in beer bottles
3,564,815
Equivalent in wine bottles
At last count, 2,200 cubic feet of locally recycled glass were being used in the project with that number expected to grow. To give you an idea of how much recycling that involves, 2,200 cubic feet translates to 3,850,000 lbs of glass or 7,264,150 beer bottles at .53 lb each. Not a beer drinker? Then perhaps 3,564,815 wine bottles paints a clearer picture. Regardless of personal preference, we can all agree it's a lot of glass.
---
You May Also Be Interested In
---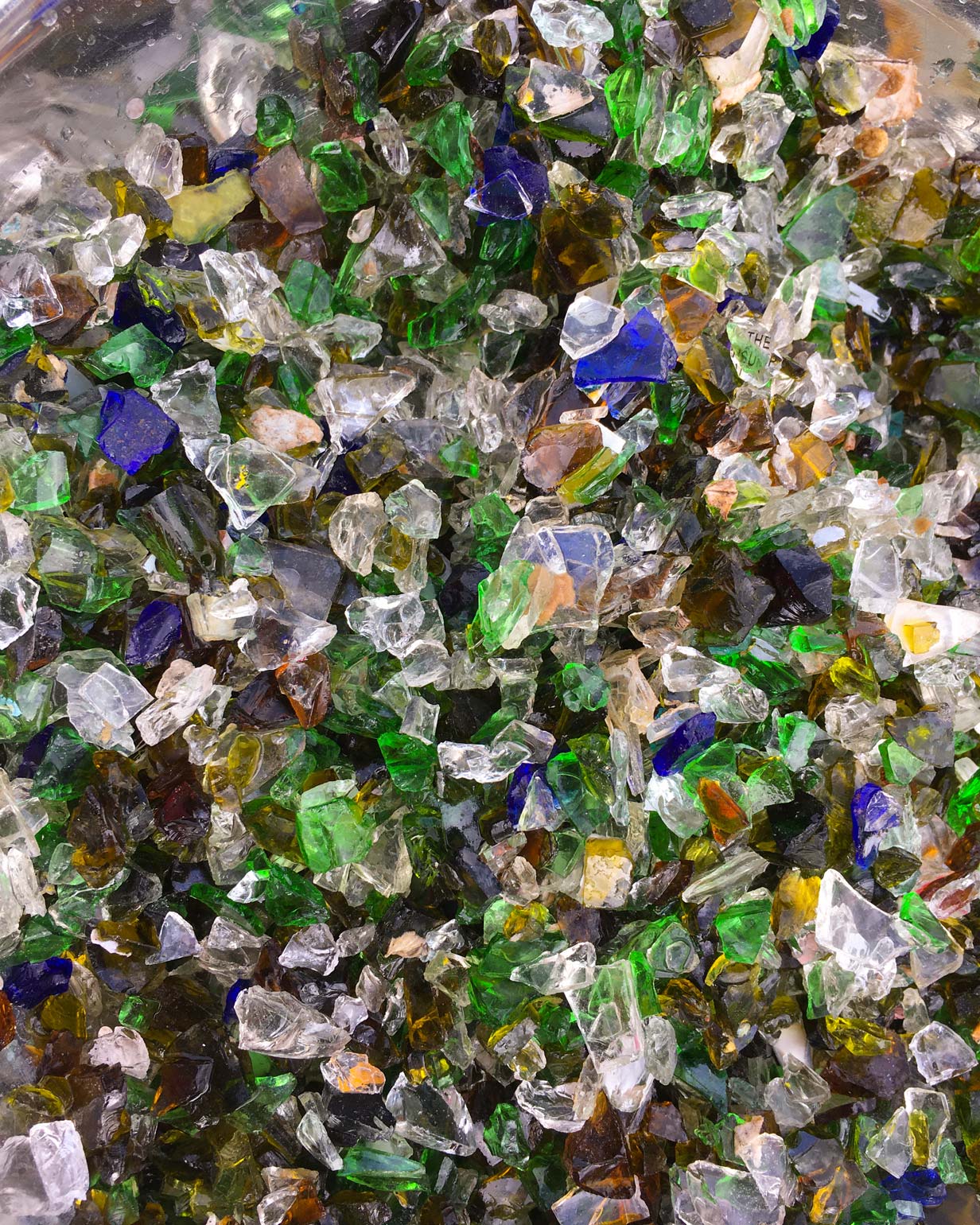 HOW IT WORKS
How does glass make a commendable not to mention comfortable playing surface?
The first step was to raise the field 3 feet using rubble and field material. This work has been completed.
Soon, the key ingredient - a one foot layer of recycled glass mixed with other aggregate - will be laid on top of the elevated field to form a drainage mat.
The drainage mat will be held in place by a geo mat over which topsoil is laid.
The grass is then seeded and given a year to grow before on-field play resumes.
There have been other local uses for Bermuda's recycled glass. It was used in the T-Deck redevelopment of the Five Forts Golf Course at the St. Regis in St. Georges. Brown & Company have also put it to use in major landscaping projects, for example, as a drainage medium behind the rebuilding of a 40 foot retaining wall at the junction of Devon Springs Road and South Road in Smith's parish.
The recycled glass is free and can be obtained by contacting Allan Douglas, the Materials Recovery Officer at Public Works. His number is 501-3043.
While most of us don't have a need or use for quantities of crushed recycled glass isn't it great to know that others do and that they have to look no further than Bermuda's own Recycling Facility.
So the next time your find yourself enjoying a beer or glass of wine or anything that comes in a glass container, please be sure to put your empties in the recycling bin. Bermuda will be a better place for it.



View More