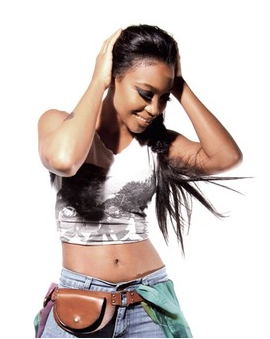 The Bermuda community has watched Canjelae Taylor grow; from singing in church to shining at the Berklee School of music, the singer/songwriter brings her knowledge of the music industry to the Island in hopes to open up doors for those aspiring artists.
Before she embarks on a U.K. tour, she made sure to sit down with BYP to tell us about her experiences in the U.S., working with the producer, Timbaland and why it's just a better idea to let her rule the world.
BYP: How are you involved in the Bermuda music community right now?
CT: When I'm on the Island, I like to try to attend shows of other artists and use local talent for my own live music performances and backing vocals. I believe 100% that we progress faster when we work together.
BYP: Describe the optimal power of music on a community, especially one like Bermuda?
CT: I think music is our most powerful medium of expression. If we put the change we want to see into our music it becomes a statement; it becomes contagious.
BYP: Can you give an example of this?
CT: One of the best examples I can think of is Bob Marley. The messages he embedded in his music were authentic and they lit people on fire with the spirit of change. A more modern example is Pharell's song "Happy"; it really inspired people to celebrate the blessings in life, at least that's how I feel.
BYP: You've spent a considerable time in the states, what did you see out there that you think could be adopted on the Island?
CT: One thing I loved was the appreciation of music and the understanding of its importance to America. I've seen in the states, and in other countries, the recognition of their artists as cultural ambassadors—something that Bermuda could do; this would not only help the arts but it could enhance corresponding industries like tourism or business.
BYP: What has been the best moment of your career so far?
CT: I would say working with Producer and Grammy Award-Winner, Timbaland. It was an honor to collaborate with him but my favourite part was when he took the time to give me some sound advice.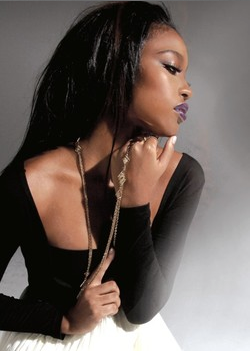 BYP: How has Bermuda helped you this far in your journey?
CT: The Bermuda community has always been supportive of me, which I really appreciate. I received a scholarship from participating in competitions like "Hal Jackson's Talented Teen" and "Singing for Success". I was also supported by Chewstick Foundation in putting on my first solo concert. My family, though, has been the biggest supporter both financially and emotionally so far.
BYP: If you ran the country what would you do for the arts, specifically music?
CT: I would create more learning and work opportunities for local artists to perform around the Island. I would, of course, put special attention on the arts in schools, increasing funding, scholarship, and recreating the curriculum. Our tourism campaign would highlight the authenticity of Bermuda's musical talent. There are many things that I plan to do when I have the means to give back to the Island. We don't have to be government officials to make change. Organizations like Chewstick and the theatre and dance companies like Bermuda Musical & Dramatic Society and In Motion School of Dance in Bermuda have already started the movement and we always have an opportunity to take it further.
BYP: Where do you see yourself in 5 years?
CT: In five years I see myself working on my second album, finishing up my first world tour and having established and well known production and publishing companies.These are all bench marks but essential I want to have reached a significant amount of people and have influenced young girls to view love and life in a positive way.
BYP: For those wishing to pursue this same dream, can you complete the following phrases?
One thing that I learned the hard way… don't be a perfectionist.
When networking, don't ever… be afraid or ashamed to speak of your accomplishments. Be humble but stay confident.
Success is… the happiness you get from doing exactly what you feel like you were made to do.
They're almost surely going to… find something about you that they don't like. It's up to you to decide whether you care enough to change or are strong enough to stay authentic.
BYP: What are you listening to right now?
CT: Recently, Whitney Houston's, "The Preachers Wife" album is on replay—I really miss her voice. I'm also listening to Prince, Aaliyah, The Isley brothers, Little dragon, Sade, Justin Timberlake and my friends Kevin Ross and India Shawn. On any given day you can find them playing on my iPhone.
BYP: What's next for you?
CT: I'll be moving to London to start touring. I'll have show dates in the U.S and hopefully a show in Bermuda too. I'm very excited!
BYP: Where can people listen to your music?
CT: People can check out my covers on soundcloud.com and YouTube, follow me on Instagram and Twitter for all the latest. I love to get feedback about creative decisions from fans and the music community. It's also the best way to keep up with my shows and music releases.
Canjelae Taylor will soon be doing her last performance in Bermuda before heading off to the U.K in November.


Be sure to add her on social media to keep updated on time and place (to be confirmed).