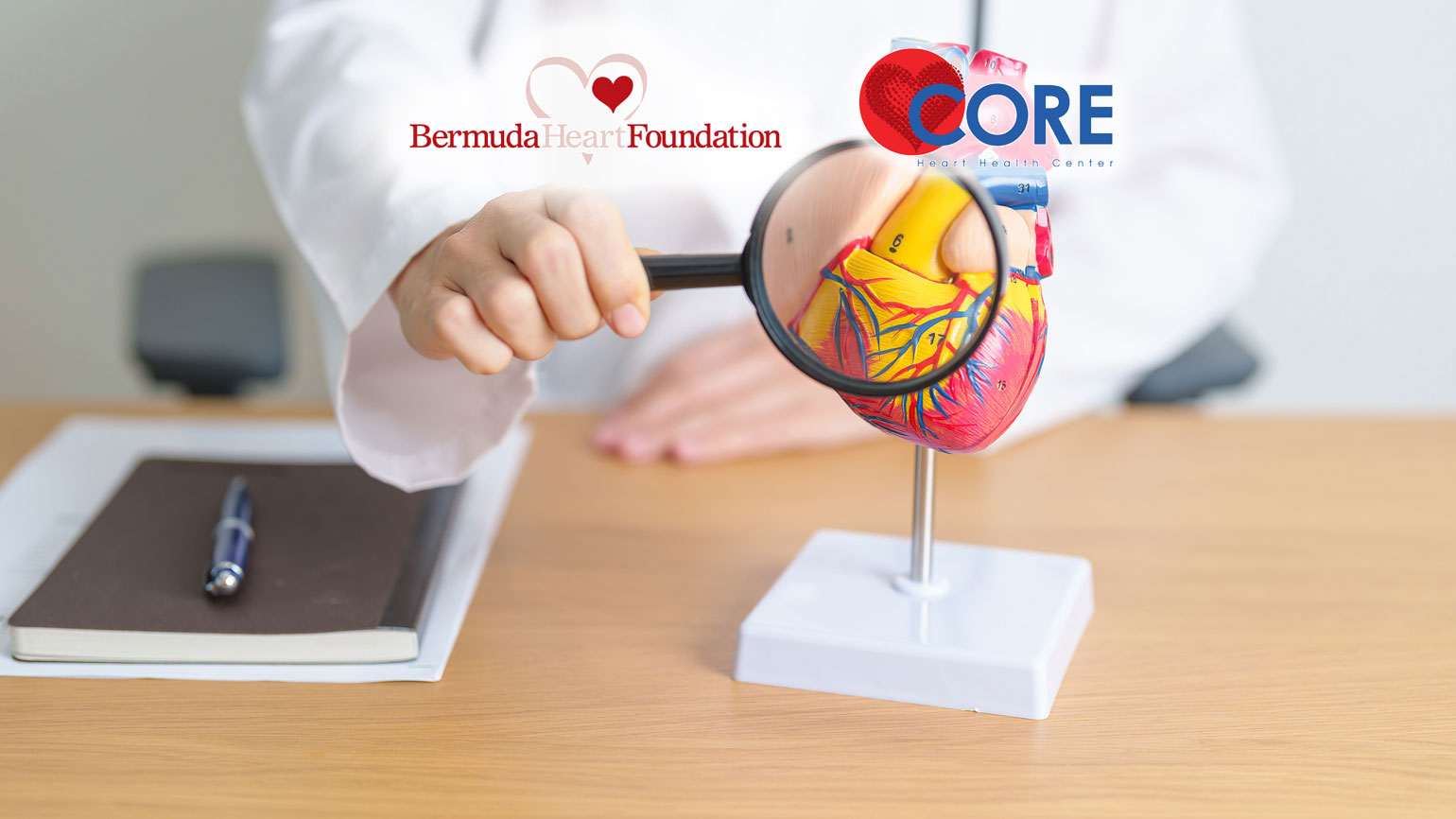 | | | |
| --- | --- | --- |
| Presented by | | |
Brought to you in partnership with Bermuda Heart Foundation and CORE Heart Health Center. In a world where non-communicable diseases are on the rise, understanding the intricate connections between various health conditions becomes paramount. Among these conditions, heart disease diabetes, chronic kidney disease (CKD), and stand out as some of the most prevalent and concerning issues affecting millions of people globally. The Centers for Disease Control and Prevention (CDC) has been at the forefront of research and education to shed light on the link between these conditions and the importance of prevention programs like their CORE prevention program.
The Interplay of CKD, Diabetes, and Heart Disease
CKD, diabetes, or heart disease are the leading causes of health challenges and death on island. These diseases not only compromise individual well-being but also place a substantial burden on our fragile healthcare systems and economies. What's striking is the intricate web connecting these conditions. Individuals with diabetes are at a significantly higher risk of developing both CKD and heart disease. Likewise, CKD can elevate the risk of heart disease, further exacerbating the health challenges faced by affected individuals.

Understanding these connections is pivotal for healthcare providers and individuals alike. The CDC has been a beacon of knowledge in disseminating information about the link between these conditions. Their comprehensive approach to tackling this health crisis has highlighted the significance of prevention and early intervention through initiatives like the Bermuda Heart Foundation's prevention program.
The CORE Center's Prevention Program: A Multifaceted Approach
CORE's prevention program underscores the importance of a holistic approach to health and disease prevention. By focusing on lifestyle evaluations, medical testing, and comprehensive treatment plans, this program targets the key risk factors associated with CKD, diabetes, and heart disease.
Lifestyle Evaluations: Recognizing that lifestyle choices play a pivotal role in health, the program delves into developing individual treatment plan that focuses in on the unique needs of the person and their challenges. From managing stress levels, coping mechanisms for negative emotions, exercise routines, dietary patterns, and other factors that impact heart health. Addressing these aspects is essential to reduce the risk of developing these chronic conditions.


Medical Testing: Physical risk factors, such as blood pressure, cholesterol and lipid levels, exercise patterns, weight, and stress, are closely examined. These assessments allow our multi-disciplinary team of medical professional to identify early warning signs and tailor interventions accordingly.


Comprehensive Treatment Plans: The program's emphasis on state-of-the-art treatment and personalized plans showcases a patient-centric approach. By collaborating with referring physicians and empowering individuals to make heart-smart lifestyle choices, the program ensures a well-rounded strategy for disease prevention and management.
Diabetes, Heart Disease, and the Role of Prevention

The program's potential for impact becomes even more evident when considering the heightened risk faced by individuals with diabetes. Diabetes is a major risk factor for heart disease, and individuals with diabetes are more prone to developing CKD as well. Proper screening, aggressive management of risk factors, and proactive interventions can significantly mitigate these risks.

The CORE program approach is not only geared towards those already experiencing health issues but also focuses on otherwise healthy individuals who might be at risk. By targeting prevention and early intervention, the program aims to break the chain of progression from risk factors to full-blown diseases, thus alleviating the burden on individuals and the healthcare system. (WHY TREAT FULL-BLOWN DISEASE WHEN YOU CAN PREVENT IT)

The intricate link between chronic kidney disease, diabetes, and heart disease underscores the necessity of a comprehensive approach to healthcare. CORE'S prevention program serves as a beacon of hope, for over ten years we have successfully demonstrated the power of prevention, early intervention, and holistic health assessments. By addressing lifestyle factors, conducting thorough medical tests, and devising personalized treatment plans, this program exemplifies a proactive stance against these interconnected health challenges. As we move forward in the realm of healthcare, initiatives like the CORE prevention program inspire us to believe that a healthier future is within our reach through knowledge, prevention, and collaborative efforts.

By Simone J. Barton
CEO/Founder
Bermuda Heart Foundation &
CORE Heart Health Center