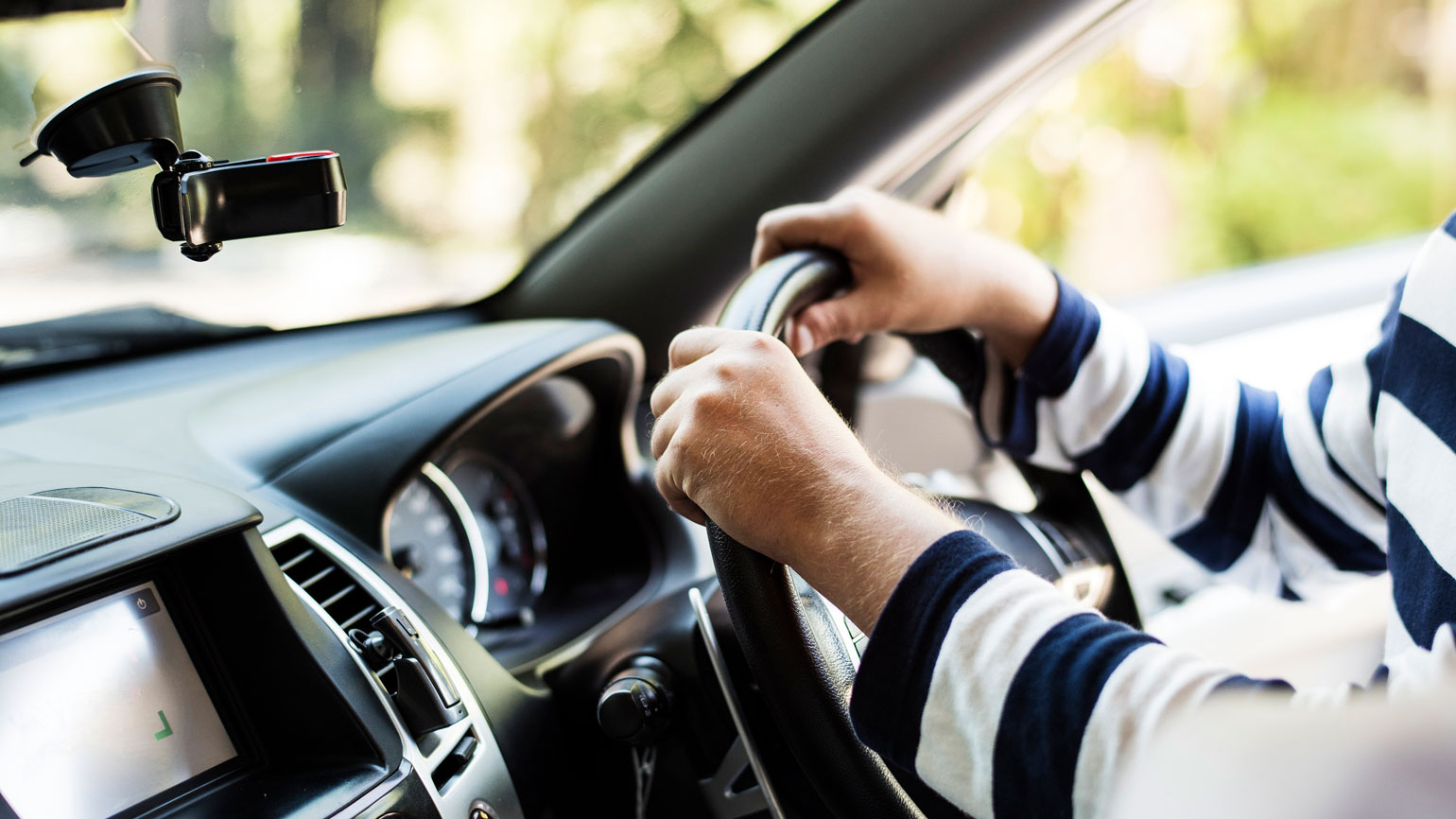 In Bermuda, non-residents are not permitted to drive, rent or own full size cars. Battery powered electric cars are now available for visitors to rent to get around the island, Scooters are still the go to option for reliable personal transport option for tourists. The minimum age for driving for locals is 18.




SPEED LIMIT 35 km/h
(22 mph)


KEEP LEFT





DO NOT
DRINK & DRIVE


The maximum speed limit in Bermuda is 35 km/h. Hamilton, St. Georges & Dockyards have limits reduced to 25 km/h.
Similar to the UK, in Bermuda we drive on the left hand side of the road. Keep the shoulder on your left and the lines on your right.
Always practice safe driving, if you are going to drink, have a designated driver or take a cab. There are severe penalties for drink-driving.
View our Road Safety article for more great tips on travelling around the island.
Licensing
To get a Driver's License in Bermuda, you must take 3 steps:
Complete a Driver's License Application, which requires certification from a doctor that you are fit to drive.
Successfully complete a written exam, which requires a birth certificate, valid passport or work permit and payment of a fee. You can purchase a learner's permit.
Successfully complete a driving test.
You must be able to prove that you will be a Bermuda resident for a minimum of 30 days to get a driver's license.
Insurance
A number of private companies offer private motor insurance plans with varying levels of coverage and service, including accident, theft and weather.
Electric Minicars
Tourists and locals are now able rent electric minicars in Bermuda. Small and battery operated, each minicar seats 2 passengers and a variety of models are available depending upon which provider you choose. Less than 4 feet wide, this flexible mode of transportation is ideal for the Island's narrow roads.
It's important to keep in mind that, due to the size of these minicars, space inside is limited for personal belongings. As the windows are open, leaving valuables in the minicars while unattended is not recommended.
Minicar Hire
Electric minicars are available through a number of private companies and also on site at a number of hotels. For 1 day rentals, the minicar must be picked up at and returned to the rental facility. For longer rentals, tourists are often permitted to park the minicar in Dockyard or at their hotel and return it at the end of their stay. Late fees apply. Mini cars can be hired both in person and online.
Minicar Rates
Daily rates range from $90 - $110, depending upon the season and demand. Longer rentals will have a decreased daily rate. A one time third party insurance charge is required of approximately $30 for each rental.
Minicar Charging
Eco-friendly, minicars run on batteries that offer up to 50+ miles of driving per charge, with a full charge taking approximately 3 hours.That's ample charge time to explore all of Bermuda. Charging stations are located at various points around the island, including at private rental companies, some hotels and guest houses, and several restaurants. Charging is free.