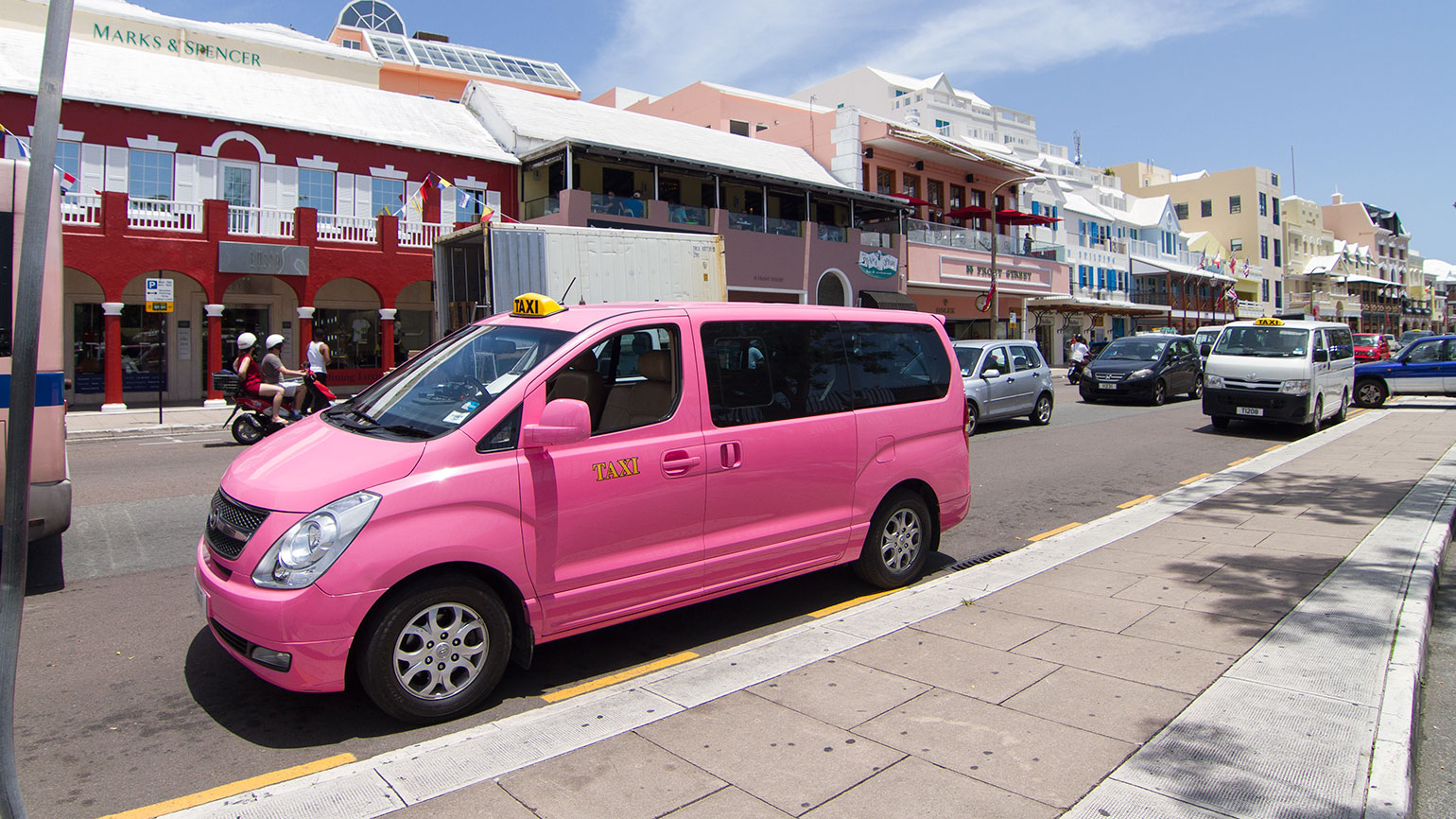 Bermuda taxis are metered and charge according to government set rates that are based on the time of day, the number of passengers and the distance travelled. Cab drivers are also permitted to charge for luggage.
Fare to Hamilton from the airport runs about $35 for two people.
Taxi Rates
6 am until midnight (Midnight until 6 am a 25% surcharge is added to all fares)
1-4 passengers 1st mile $7.90, each additional mile $2.75
5-7 passengers 1st mile $9.95, each additional mile $3.50
Luggage placed inside the cab with passengers is free; luggage placed in boot or roof charged at $1 per bag.
Taxi Tours are charged at $50 an hour for 1-4 passengers and $70 an hour for 5 – 7 passengers
Taxi Companies
There are two taxi dispatch companies in Bermuda and numerous independent taxis. The dispatch companies are the Bermuda Taxi Association and Island Taxi Service.
Taxi Stands

You'll find taxi stands at the airport, St. George's, Hamilton/Front Street, Hamilton/Church Street and Dockyard as well as at the large hotels and resorts.