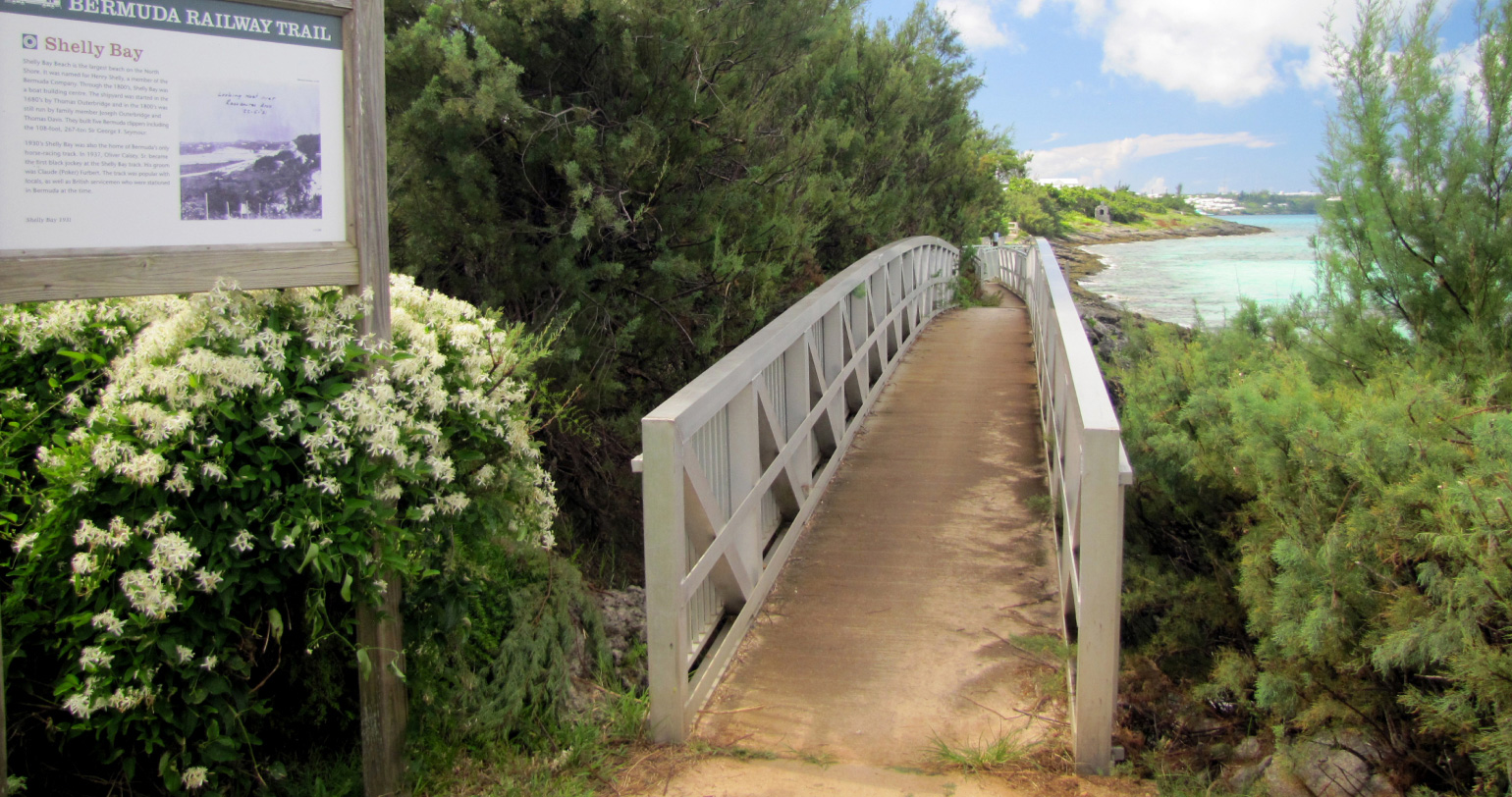 For a scenic stroll, it's hard to beat the Bermuda Railway Trail. The Trail follows the path of the old Bermuda Railway – arguably one of the world's most scenic railways – rambling from Bermuda's East End to the West.
The Bermuda Railway operated service from Somerset to St. Georges between 1931 and 1947 when the Bermuda Government sold the railway to British Guiana, now Guyana. For decades the railway lands lay neglected but in the 1980's preservation and enhancement efforts began and today 19 of the original 21 miles comprise a 100-acre park that is the Bermuda Railway Trail National Park.
Exploring the Trail allows users to experience the diversity of Bermuda's physical beauty, from rocky coastlines and inland woods to the island's distinctive architecture. Sections vary in length from approximately 1.75 miles to 3.75 miles but it is easy to return to main roads and catch a bus to your next destination if those distances prove too much. Ferry Stops are also located off the Trail in the two most Western sections.
The Trail is enjoyed by walkers, joggers and pedal bike enthusiasts. Maps of the nine sections of the Trail are included in the "Map and Guide" that is available at Visitor's Service Bureaus in Hamilton, St. George's and Dockyard. The "Map and Guide" also includes essential information on each section including section length (in miles), estimated walking time and points of interest.
Article thumbnail photo by
Mark Carey
/
CC