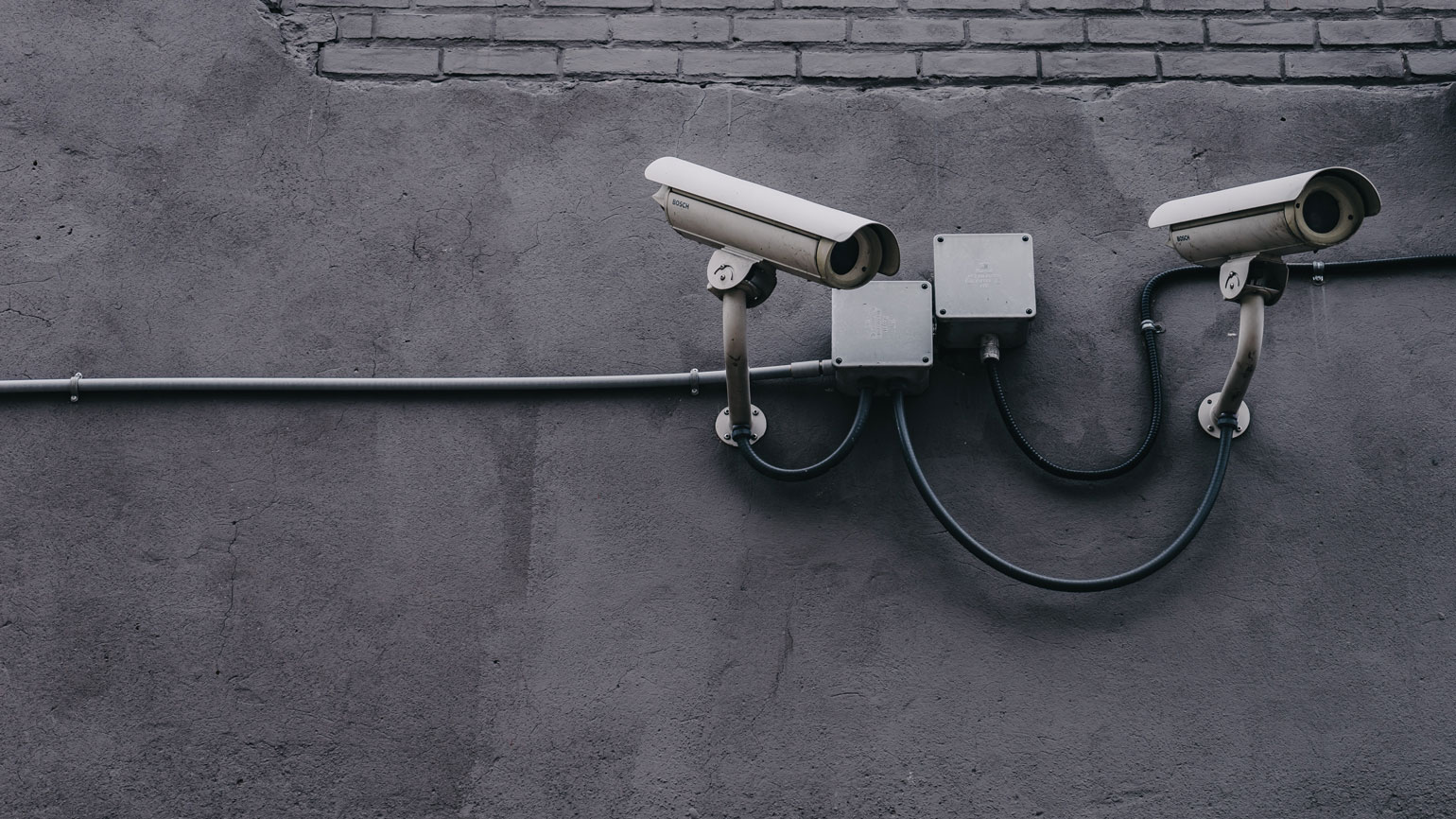 While Bermuda is lucky to be one of the safest places to live in the Western world, we still have our share of crime like anywhere else. Breaking and entering, theft, sexual assault and gun violence are unfortunately popping up more in the news lately, so it's important to be aware of them and take the proper precautionary measures to protect yourself and your family.
For this reason, we've put together a comprehensive Bermuda crime and safety guide, based on our sponsored pages in the phone book, to teach you the preventative best practices to avoid becoming the victim of a crime. We'll cover things like home security, internet safety for children, women's safety tips, spotting counterfeit currency and general crime prevention best practices. Be safe, Bermuda!
Crime Prevention & Personal Safety
---
The Bermuda Police Service has a series of online crime prevention and safety brochures available on their website. These contain loads of useful information pertaining specific crime topics. Below is a quick rundown of the areas covered:
Neighbourhood Watch - This brochure explains the concept of Neighbourhood Watch, including how to go about establishing a group and what is involved once a group is formed.
Shoplifting Prevention - Besides identifying those persons most likely to shoplift, this brochure offers basic advice to deter would-be thieves. It also deals with the procedures to follow when detaining a suspected shoplifter.
Cheque Forging - Brochure includes advice on cheque forging together with guidelines for accepting cheques in the course of business.
Counterfeit Currency - Everybody resident in Bermuda should have some idea of how to distinguish genuine money from counterfeit. This brochure deals with both Bermuda and U.S. currency.
Security Advice For Women - Brochure offers advice to women of all ages and gives suggestions on what to do in a variety of given situations. Also explains how to give a good description to Police.
Senior Citizens Advice - Brochure offers advice for Bermuda's senior citizens, including security aspects on the street, when arriving home and in the home itself.
Secure Your Home
---
Your home and its contents represent a considerable investment, and Bermuda isn't cheap. By taking a few simple precautions, you can help protect that investment and enjoy the peace of mind that comes from knowing that your dwelling is safe and secure.
Thieves are generally opportunists looking for an easy target. If you can make your home look occupied and difficult to enter, you can deter them from even attempting to gain entry. Here are twenty helpful tips to follow that'll help you fend off robbery:
Outside Piping (2-storey houses or higher) - Cement in the sides of outside piping, especially around support brackets. Don't provide thieves with a means to reach the upper storey of your home.
Casement Windows - Install a lock on the inside of all accessible casement windows.
Sliding Glass Doors - Fit all sliding glass doors with a secondary lock. Install a dowel or pin to secure the glass door to prevent it from being shoved aside or lifted off the track. If these is a large gap between the top of the door and the top of the runner, screw a strip of wood into the upper runner or track to ensure a more secure fit.
Protective Shrubbery - Plan thorn bushes, such as Natal Plum, beneath sash, awning, casement and louvered glass windows. Thieves will think twice before approaching those windows!
Garage Doors - Ensure that your garage door can be locked and keep it locked whenever possible. Don't allow thieves access to your tools and equipment - they may use them to break into your home!
Pedal Cycles & Outdoor Furniture - The Bermuda Police Service strongly recommends householders to UMark their pedal cycles and outdoor furniture. Engravers may be borrowed free of charge from Somerset, Hamilton and St. George's Police Stations.
Sash Windows - Fit a sash window lock on the inside of all accessible wooden sash windows. In the case of a 'window key lock', it should be fitted no more than 5" up on the inside of the upper frame from where the two frames meet. Locks are also available for metal sash windows.
External Doors - All external doors should be of a solid core design and be at least 1.75 inches thick. Where there is no glass within arm's reach of the catch, fit a single-cylinder deadbolt lock. External doors that contain glass panes or have glass panels beside them should be fitted with a double-cylinder deadbolt lock. Install a wide-angle peephole into solid entry doors, preferably at heights everyone can see.
Alarm Systems - Once your home is physically secure, consider buying or renting an alarm system. Both local and silent alarm systems are available in Bermuda, and some incorporate fire alarms. For further information, consult the alarm companies listed here on our website.
Small Picture Windows - People often overlook this type of window when securing their homes. Fit either an expanding or made-to-measure metal grille in the window frame on the inside. Alternatively, consider installing security glass in addition to, or in place of, the existing glass.
Louvered Glass Doors - Measure the existing fly screen on the inside of the door and replace it with a metal mesh grille of the same size. With the grille installed, your louvered glass panes can still be opened in the usual manner. In addition, fit a deadbolt lock, and if the hinge pins are on the outside of the door, install hinge bolts.
Overgrown Bushes & Trees - Cut back overgrown bushes and trees close to the house - they can provide good hiding places for thieves.
Louvered & Awning Windows - Fit an expanding of made-to-measure metal grille in the window frame on the inside.
External Hinges - Doors that open outwards and have hinge pins on the outside should be fitted with a pair of hinge bolts in the door frame (on the same side as, and close to, the hinges themselves). Double doors should be fitted with four hinge bolts - two on either side of the frame.
Outdoor Lighting - Install good outdoor lighting on the corners of your house at least nine feet off the ground (well out of arm's reach). As an alternative to regular outdoor lighting, consider installing a passive infrared security lighting system, which will ensure that your outdoor lighting is switched on automatically for a limited period of time, or whenever the system's sensor detects movement or body heat in the immediate area. Make sure outdoor lights are kept on in the evening whether someone is at home or not.
French Doors - Secure with a double-cylinder deadbolt lock.
Ladders & Tools - Secure your outside ladder with a length of chain and a good quality padlock. Keep all tools under lock and key.
Air Conditioners (Window Units) - Bolt and secure a metal cage around the air conditioner unit to the wall, so that the unit cannot be kicked in and allow thieves access to your house.
Crime Prevention Unit Services
---
There are several options available for people who want the Police's direct help in furthering their crime prevention education:
Sponsored Talks - Members of the Unit are available to give talks to the general public and interested groups on any crime prevention matter whether the subject is Neighbourhood Watch, shoplifting, home security or of a more general nature.
Security Surveys - Crime Prevention officers will visit your home or place of business upon request and give you written recommendations on any aspect of crime prevention.
'U' Marking - Electrical engravers for 'U' marking your property may be borrowed free of charge from any Police Station. This programme allows you to mark your own property.
If you'd like members of the Crime Prevention Unit to conduct a security survey of your property or to give a talk on any crime-related matter, phone 247-1746 to make an appointment. Should you wish to discuss any aspect of crime prevention or to seek general advice, don't hesitate to call.
Remember, all services of the Crime Prevention Unit and all Police brochures, decals, posters and other types of literature are available FREE of charge.