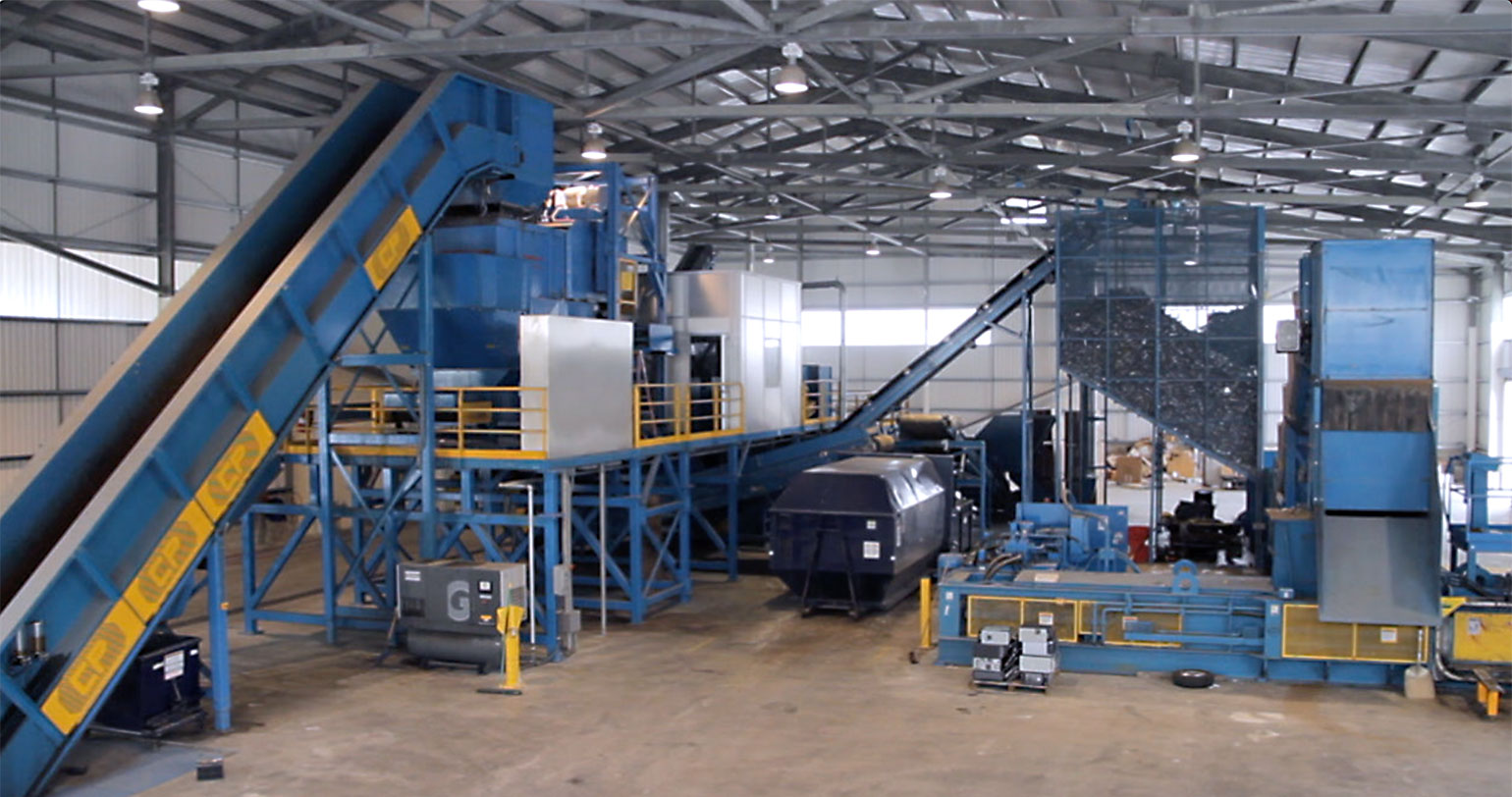 Garbage Collection and Recycling
In Bermuda, residential trash and recycling collection is handled by Bermuda Government's Waste Management section and is free. The exceptions to this rule are the cities of Hamilton and St. George – both cities provide their own waste management services.
Garbage should be placed curbside in lidded bins or plastic bags by 7:30 a.m. on your day of collection. Recyclables should be placed curbside in clear blue bags.
Bermuda recycles Tin, Aluminum and Glass and the programme is commonly referred to as TAG. TAG materials are processed at our Material Recovery Facility and either shipped abroad or used on island.
Collection Schedule For Residential Waste And Recycling
Once per week garbage collection will continue until the end of the calendar year 2018.
MONDAY: All of Sandys Parish. Southampton Parish west up to and including Lighthouse Road from Middle Road to South Road.
TUESDAY: Southampton Parish east of Lighthouse Road. All of Warwick Parish. Paget West up to and including Chapel Road, S Hill and Southcote Road.


WEDNESDAY: Paget Parish east of Chapel Road, from, but not including T-Street and Kent Avenue, Devonshire Parish. East Broadway. Cavendish Road. Pembroke Parish west of Blackwatch Pass.


THURSDAY: Pembroke Parish east of Blackwatch Pass. Devonshire Parish east of T-Street. All of Smith's Parish except the area east of Devil's Hole Hill.


FRIDAY: Smith's Parish east of Devil's Hole Hill. All of Hamilton Parish. All of St. Georges Parish. (Unchanged)
Place garbage out in lidded bins or plastic bags by 7:30am on your collection day.
Please no paper bags - they fall apart!


Contact the Marsh Folly Collections Department at 292-1517 with questions regarding household waste collections. For questions regarding recycling collection email recycle@gov.bm or call 501-3043.
See the full schedule at the Government of Bermuda's website.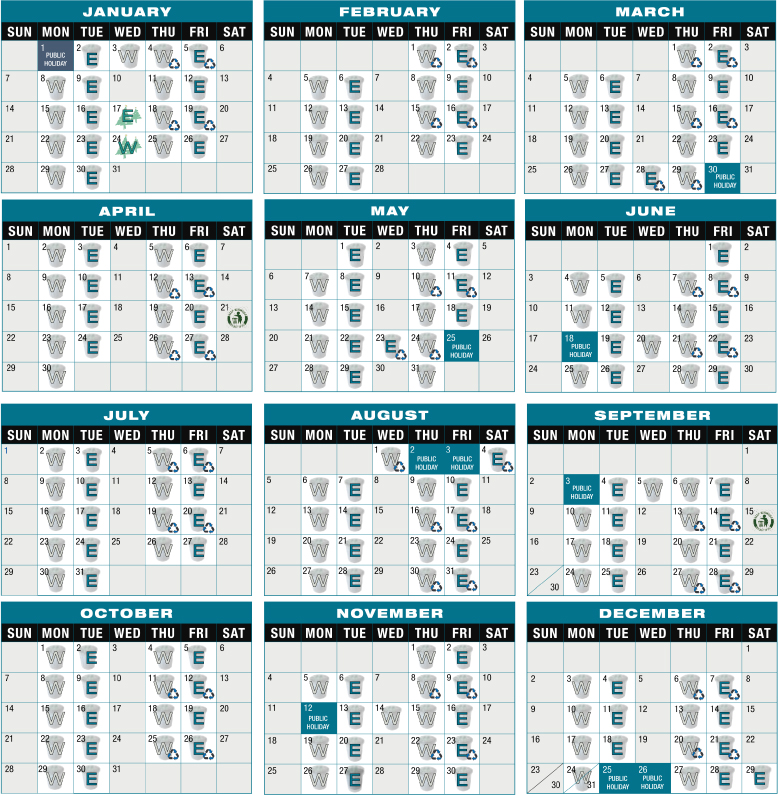 Composting

Composting at home reduces your personal volume of trash, reduces the amount of water needed in your garden, increases plant growth and replaces the need for harsh chemical fertilizers and pesticides. If you'd like to know more about composting, you'll find details on Bermuda Government's Waste Management website.
When you're ready to get started, backyard composters are available for purchase from Waste Management for $80.00. Call 278-0563 or email recycle@gov.bm to purchase an EarthMachine brand compost bin. You'll also find them at several local hardware stores.
Other Services
In addition to household TAG materials, Waste Management also offers an E-Waste service and recycling/reconditioning services for a myriad of products including residential air conditioners, household batteries, vehicle batteries and motor oil. In most instances, materials to be disposed of must be delivered to a specific location. To find out what goes where, visit the Bermuda Government's Waste Management website.
Keep Bermuda Beautiful
In spite of the myriad of free waste management options provided by government, Bermuda still has a serious litter and dumping problem. An organization that works hard to improve the mindset and landscape is Keep Bermuda Beautiful. The core work of KBB revolves around volunteers and other interested members of the community who participate in clean ups. Keep Bermuda Beautiful's campaign of monthly clean ups, trash-a-thons, community pick-ups and corporate and individual efforts total 25+ events annually. Hundreds of volunteers donate thousands of hours removing thousands of pounds of litter and recyclables from our environment. In addition, KBB partners with schools, PTAs, sports and community groups to promote (through education and awareness) the importance of keeping Bermuda beautiful.