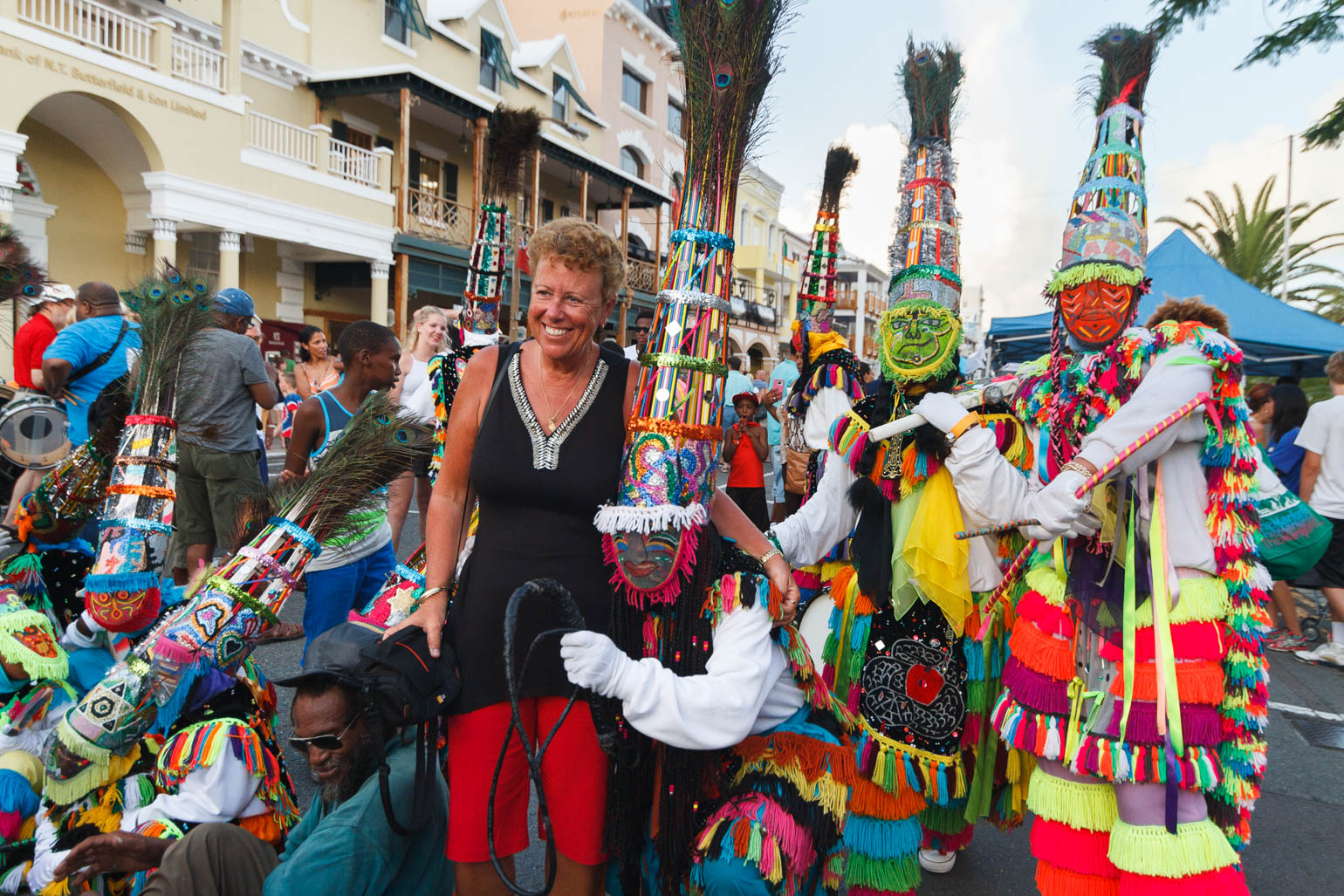 During Bermuda public Holidays most shops, establishments and public attractions & activities are closed. Public beaches remain open and are usually well attended. Most local stores and restaurants are closed aside from hotel restaurants. Be aware that the Public Bus Service & Ferry service run on limited schedules and many taxis do not operate.
Government offices are closed on Public Holidays, Saturdays and Sundays throughout the year, but otherwise open for business each week from Monday to Friday, 8.30 a.m. to 5.00 p.m. Public Holidays that fall on a Sunday are normally observed the following day.
| | | | | |
| --- | --- | --- | --- | --- |
| Holiday | 2018 | 2019 | 2020 | 2021 |
| New Years Day | January 1 | January 1 | January 1 | January 1 |
| Good Friday | March 30 | April 19 | April 10 | April 2 |
| Bermuda Day | May 25 | May 31 | May 29 | May 28 |
| National Heroes Day | June 18 | June 17 | June 15 | June 21 |
| (Cup Match Day 1) | August 2 | August 1 | July 30 | July 29 |
| (Cup Match Day 2) | August 3 | August 2 | July 31 | July 30 |
| Labour Day | September 3 | September 2 | September 7 | September 6 |
| Remembrance Day | November 12 * | November 11 | November 11 | November 11 |
| Christmas Day | December 25 | December 25 | December 25 | December 27 * |
| Boxing Day | December 26 | December 26 | December 28 * | December 28 * |
* Due to the Holiday falling on a weekend, government office to be closed on listed date.
New Years Day
Following the famous Onion drop which takes place at midnight on New Years Eve in St. George's King Square, Bermudians celebrate the start of the New Year with many festive events and activites around the island. From music, food and craft vendors in Hamilton and St. George to local sporting events and public parties and of course Gombey troupes making appearances at numerous events to entertain the crowds.
Good Friday
The Bermuda kite is an important part of Bermudian cultural heritage. Not only is the structure and graphic design of a Bermuda kite completely unique, kite flying is central to the Good Friday holiday celebrations on the island. The place to be is Horseshoe Bay beach, where kites fill the sky for most of the day. Kite competitions are held with prizes being awarded in a range of categories: 'smallest kite', 'largest kite', 'best kite by a visitor' amongst others. Kite parties are common, with groups of families and friends pausing their kite flying just long enough to take part in the other Good Friday tradition, eating codfish cake sandwiched in a hot cross bun – an Easter institution in Bermuda of equal if not greater importance to kite-flying!
Bermuda Day
Bermuda Day is the unofficial start of summer on the island! The Bermuda Day holiday is traditionally the first day of the year that Bermudians swim in the sea or take their boats out on the water. It is also the date on which most local men transition from wearing trousers to Bermuda shorts.
The culmination of Heritage Month, Bermuda Day, certainly features some of the island's best-loved cultural events. Crowds gather along Front Street to watch runners, cyclists and rollerbladers compete in the annual May 24th race Bermuda Day race. Bermuda's unique fitted Dinghies take to the water for the first race of the season. Families enjoy picnics in our local parks, and the day is capped by the Bermuda Day parade which takes place in the afternoon on Front St in Hamilton. Performers of all kinds process from the east end of Front Street to Bernard's Park: majorettes, Bermuda gombeys and marching bands fill the streets with music and colour.
National Heroes Day
Started in 2008, this is the day to celebrate all the local heroes who make bermuda such a wonderful place to live, work and play.
Emancipation Day
Celebrating the abolishment of slavery and the freedom of all slaves in Bermuda on this day in 1834. Also, the first day of Cup Match.
Somers Day
On this day in 1609, Admiral Sir George Somers and his ship Sea Venture got wrecked on a reef near the shore of Bermuda, resulting in the first human settlement of the island and the beginning of British colonization. Also, the second day of Cup Match.
Labour Day
Celebrating the equality of trade and employment in Bermuda, Labour Day is full of activities and events such as road races, parades and lectures and speeches on keeping Bermuda continuously striving for more equitable and improved labour policies and practices.
Remembrance Day
Similar to Memorial Day in the US and Remembrance Day in Canada and the UK, it is the day to take time to pay tribute to those who served Bermuda during the World Wars and Korean war. Held at the Cenotaph at Front St. in Hamilton.
Christmas Day
Along with the traditional aspects of the holiday, Families gather in their homes and at the beaches to meet up with friends and neighbours to have a drink and chat, or enjoy some Cassava Pie.
Boxing Day
A Day to visit extended family and close friends, finish off the Christmas leftovers and donate any extras to those in need. Enjoy Sporting activites around the isand and be entertained by Gombey Troupes at various locations.