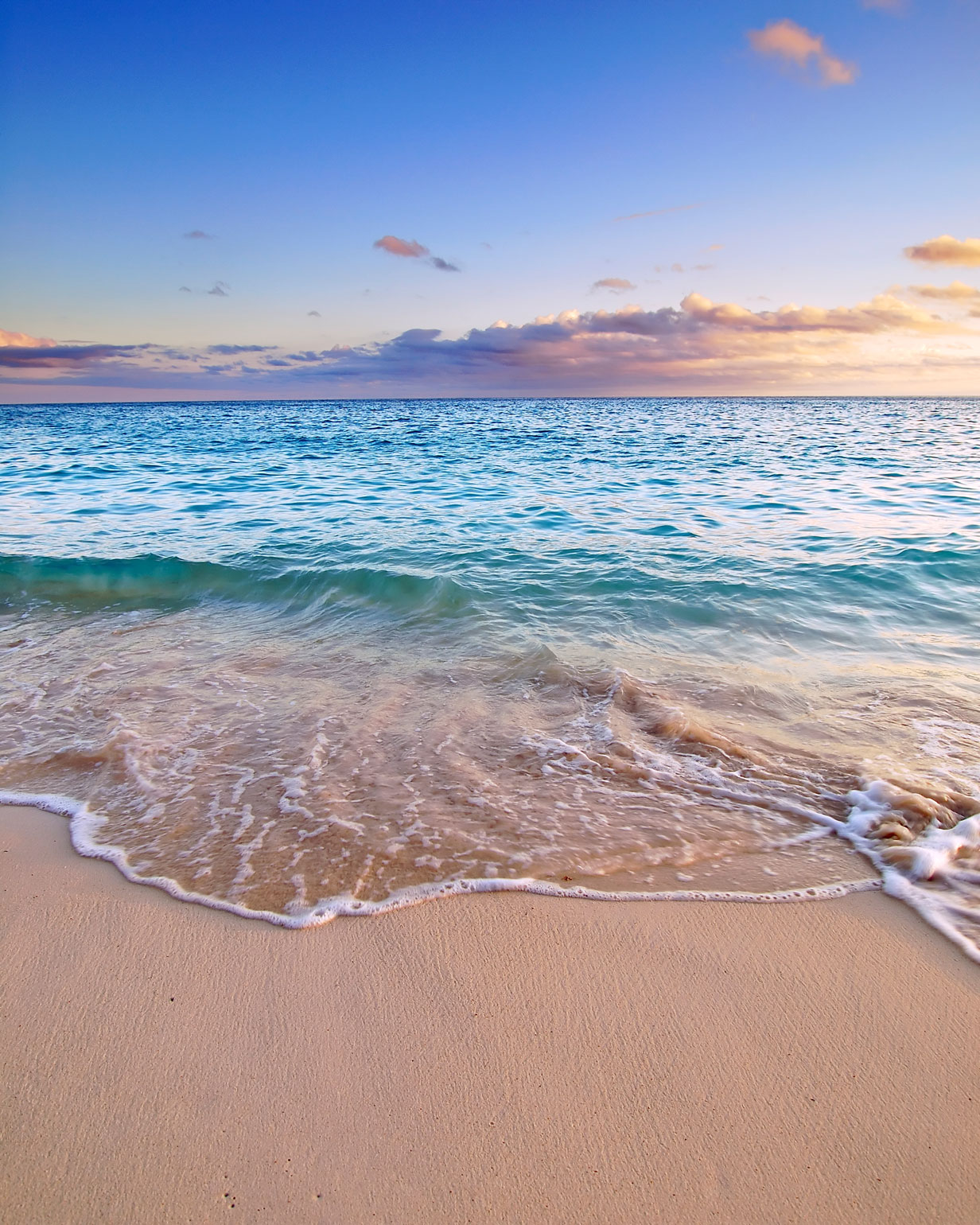 Worldwide, Bermuda is known for its incredible beaches - which is why we chose a stunning photograph of Whale Bay Beach for the cover of the 2019 Bermuda Telephone Directory!
The beach, located in West Whale Bay Park, was shot by Gavin Howarth. A talented photographer, Gavin specializes in wedding, engagement, portraits, commercial and unique scenic photography. Born and raised in Bermuda, he brings a local perspective to his shots of the island and has found great success working with destination wedding clients.
We sat down with Gavin to ask him a few questions about his work.
~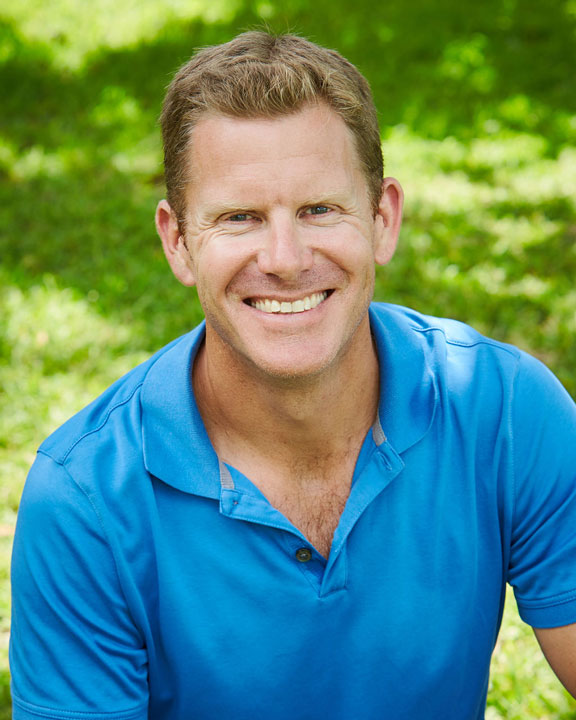 Why did you choose to photograph Whale Bay Beach?
I am often seeking out new places to photograph and Whale Bay is unique in many ways. It's the only public beach for some distance on either side and it sits right at the transition to the South Shore from the West end, as well as having a unique angle offshore that other beaches don't.


Does Whale Bay Beach have any special significance to you personally or as a photographer?
Having grown up in Bermuda with very adventurous parents, I have memories from here and many other locations, exploring the fort above or swimming on the beach in the evening.


Why do you think Whale Bay Beach / a Bermuda beach is such a great representation of Bermuda?
Our beaches are easily recognizable as some of the best in the world, [and they are] what many visitors seek out and locals have enjoyed for generations. This image showcases the tranquility and colours of the Bermuda beach.


Tell us a bit about your work as a photographer in Bermuda. Are there any particular places, people, events or seasons you love to shoot?
We are so fortunate in Bermuda that all around all year we get unique weather conditions. There is nowhere else I would rather call home as a busy photographer. While my roots go back 12-13 years photographing Bermuda seascapes and scenes, I now spend most of [my] time working with destination wedding clients.
Bermuda hosts many destination weddings each year and being able to work with these visitors is such a privilege. It's a privileged position that I have been able to acquire and much of what I do is welcoming and showing them all the beauty Bermuda has to offer.
What do you think is unique about Bermuda from a photographer's standpoint?
I'm primarily drawn to the coast and the ocean, it's ever-changing and always interesting. Beaches are never the same as the sand shifts and exposes new rocks and other features. Offshore the miles of shallow reef with warm pristine waters allow you a lifetime of exploration. Our colourful houses and quaint architecture along with a deep history offer ample opportunities for images on land.


Can you highlight a few other of your photos that you think are great representations of Bermuda?
I have included two recent images that highlight the direction my imagery is headed and show Bermuda in the most spectacular way.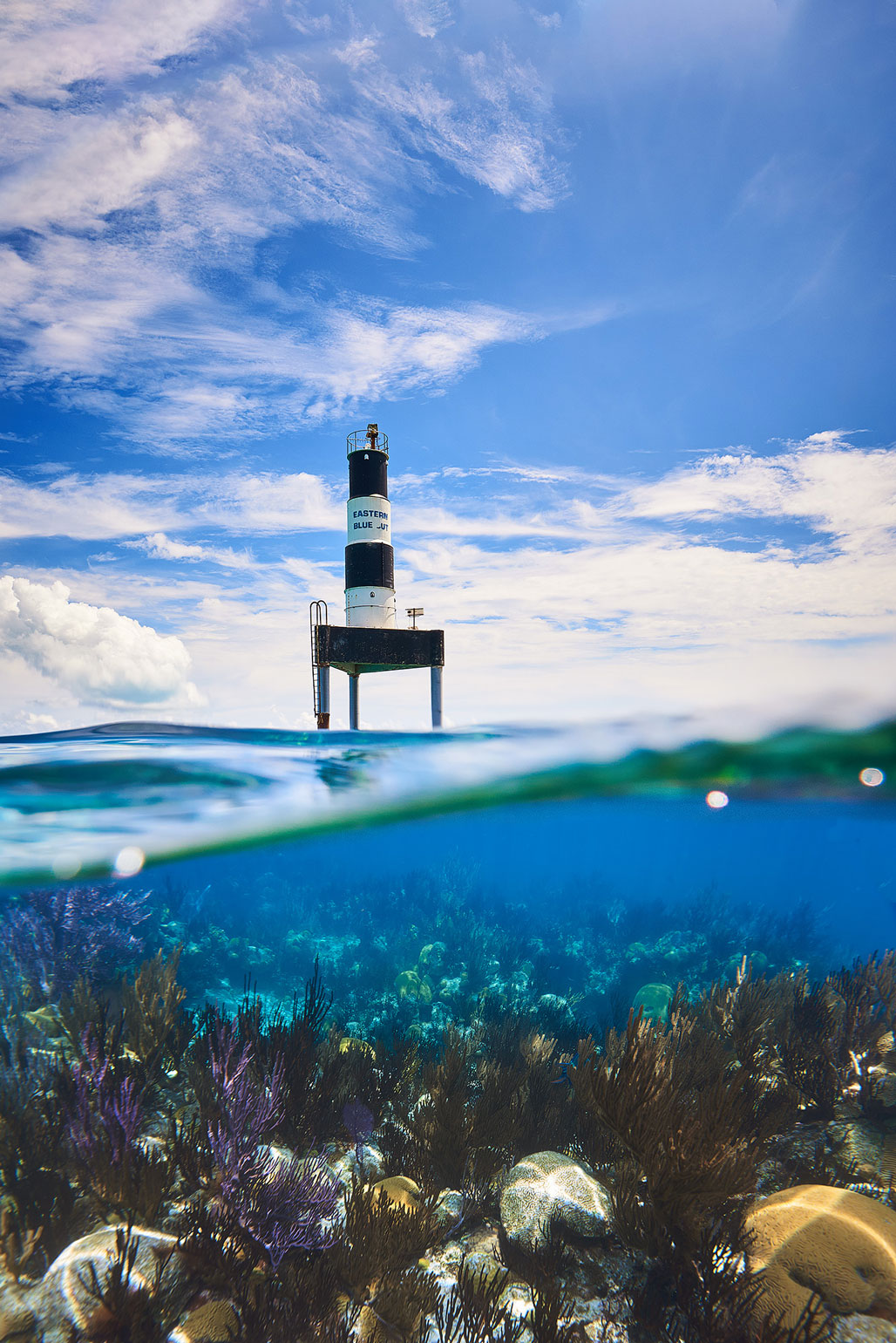 Eastern Blue Cut [is] located about 6 miles off of Dockyard [and] the crystal clear waters in this area are simply breathtaking. I was looking to be able to capture a unique and beautiful image while out here snorkeling recently. The tripod marker in the image is a clear indicator of the location and the split image helps to show the world beneath the surface.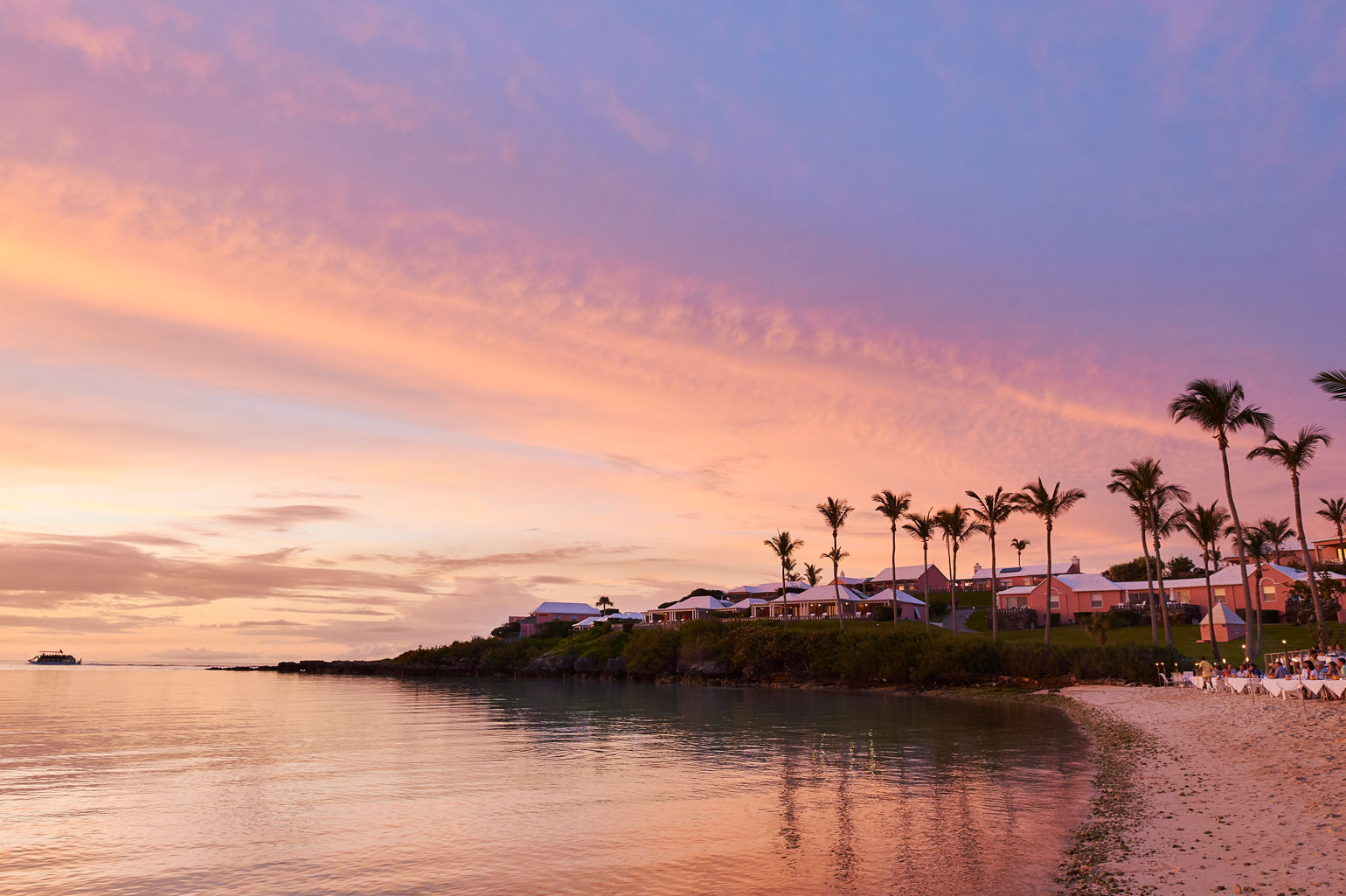 Cambridge Beaches' spectacular sunsets are always a treat but getting a composition that works in the changing light can be challenging. For this image I chose a very low angle and camera settings to emphasize the land and sky.
~

Purchase prints and discover more wonderful Bermuda Photography by Gavin Howarth, read about all the new features in the 2019 Bermuda Telephone Directory, or let us know what you think of Gavin's work in the comments below.