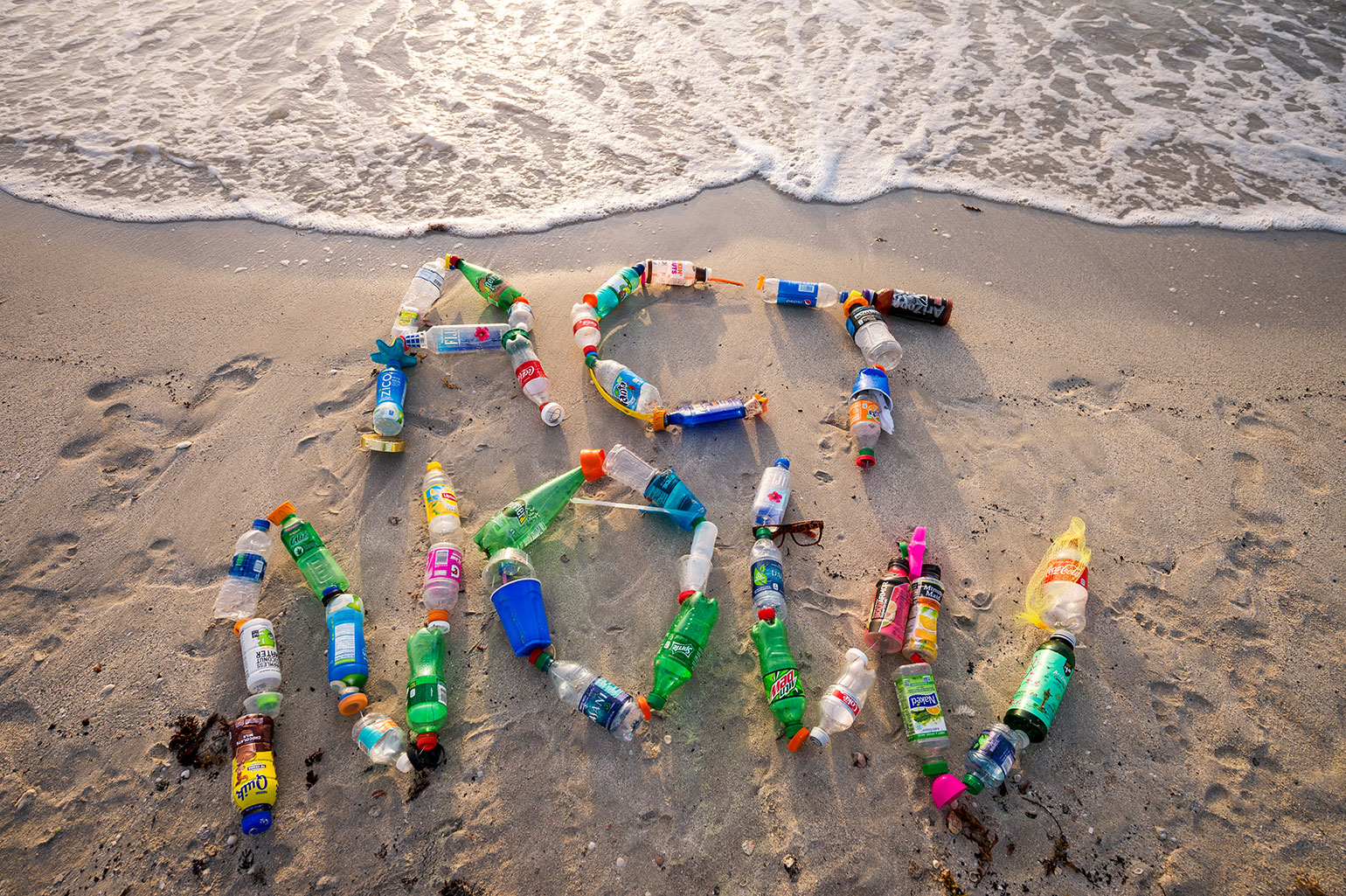 Here at Bermuda Yellow Pages, we love our beaches - and the environment. Our stunning cover feature of Whale Bay Beach is the perfect opportunity to discuss what islanders and visitors can do to protect and preserve local beaches. To find out how you can help, please read on.
Break Up With Plastic
---
One of the biggest threats to Bermuda's beaches is plastic. A staggering amount of debris washes up on our shores, littering our pristine sands and terrorizing marine life like turtles, fish, birds and coral. This includes everything from bottles to food packaging, bags, straws, cups, cutlery, glow sticks, lighters, and much, much more.
This is of significant concern due to the island's location within the North Atlantic Gyre. The main current within this gyre, the Gulf Stream, brings not only warm water but also ocean trash to Bermuda, much of which has travelled from thousands of miles away. While a large percentage of the plastic that winds up on our beaches comes from other countries, it's important to recognize what we can do here at home to protect these vital natural areas.
Microplastics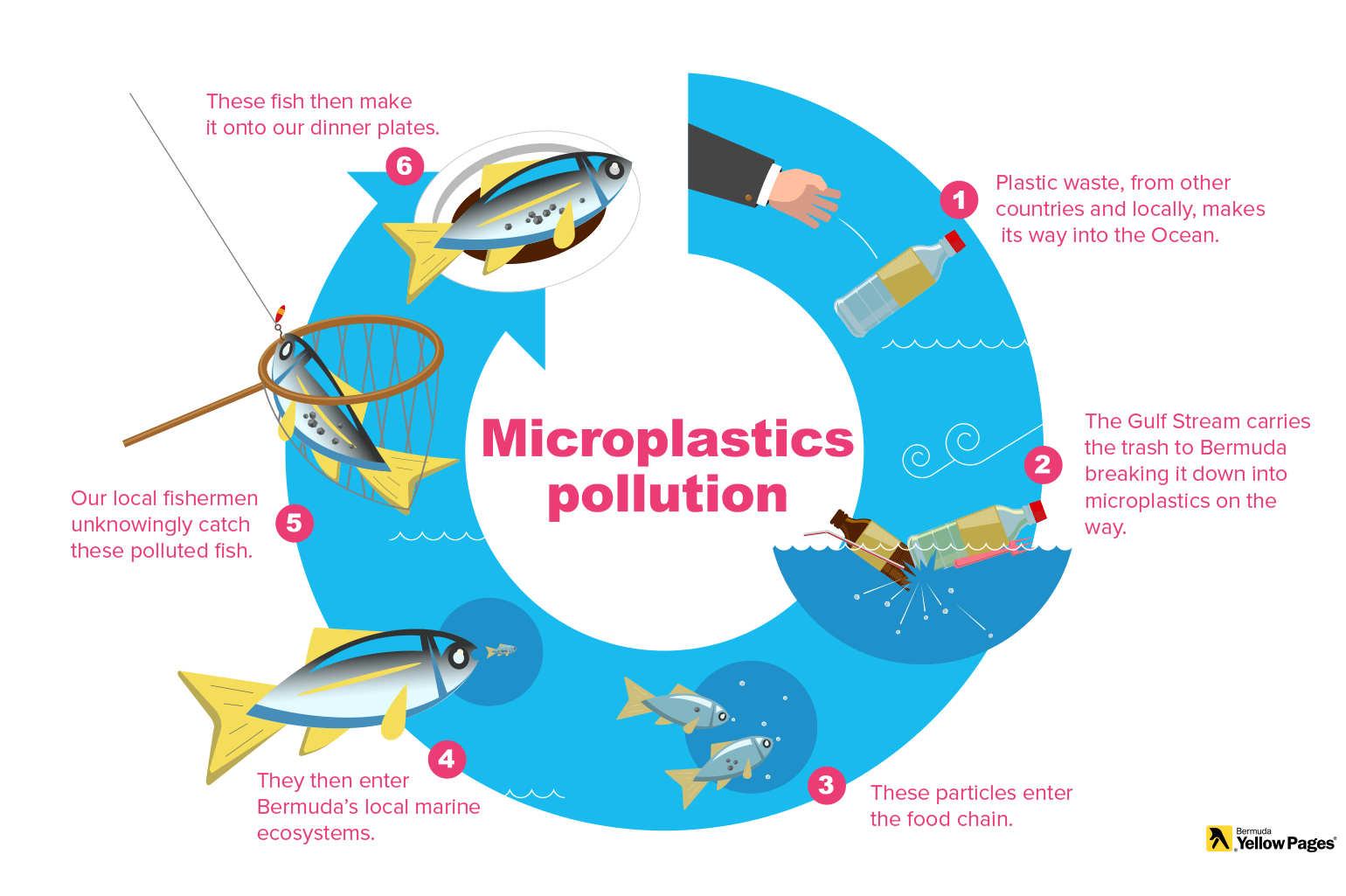 Highly toxic, plastic breaks down into microplastics, which are pieces of plastic that have been worn down by the elements into tiny particles smaller than 5 millimetres in size. These particles float through the ocean and are deposited on our beaches with the help of the Gulf Stream. This has a devastating effect on Bermuda's local marine ecosystems as, alarmingly, microplastics are being ingested by wildlife. Some of this wildlife is then ingested by humans.
What You Can Do
Say NO to

Single use
Plastic Bags

Single use


Plastic

Straws
Single use


Plastic

Bottles
Single use


Plastic

Cups
Be part of the solution by reducing your use of plastic. Make simple swaps like using a refillable water bottle and coffee mug, reusable bags and washable cutlery and flatware for outdoor dining. Whenever possible, say no to single use plastics like cups, containers and straws as well as styrofoam. When purchasing food and other items, choose options with less packaging and avoid products that contain microbeads.
Visiting the Beach
---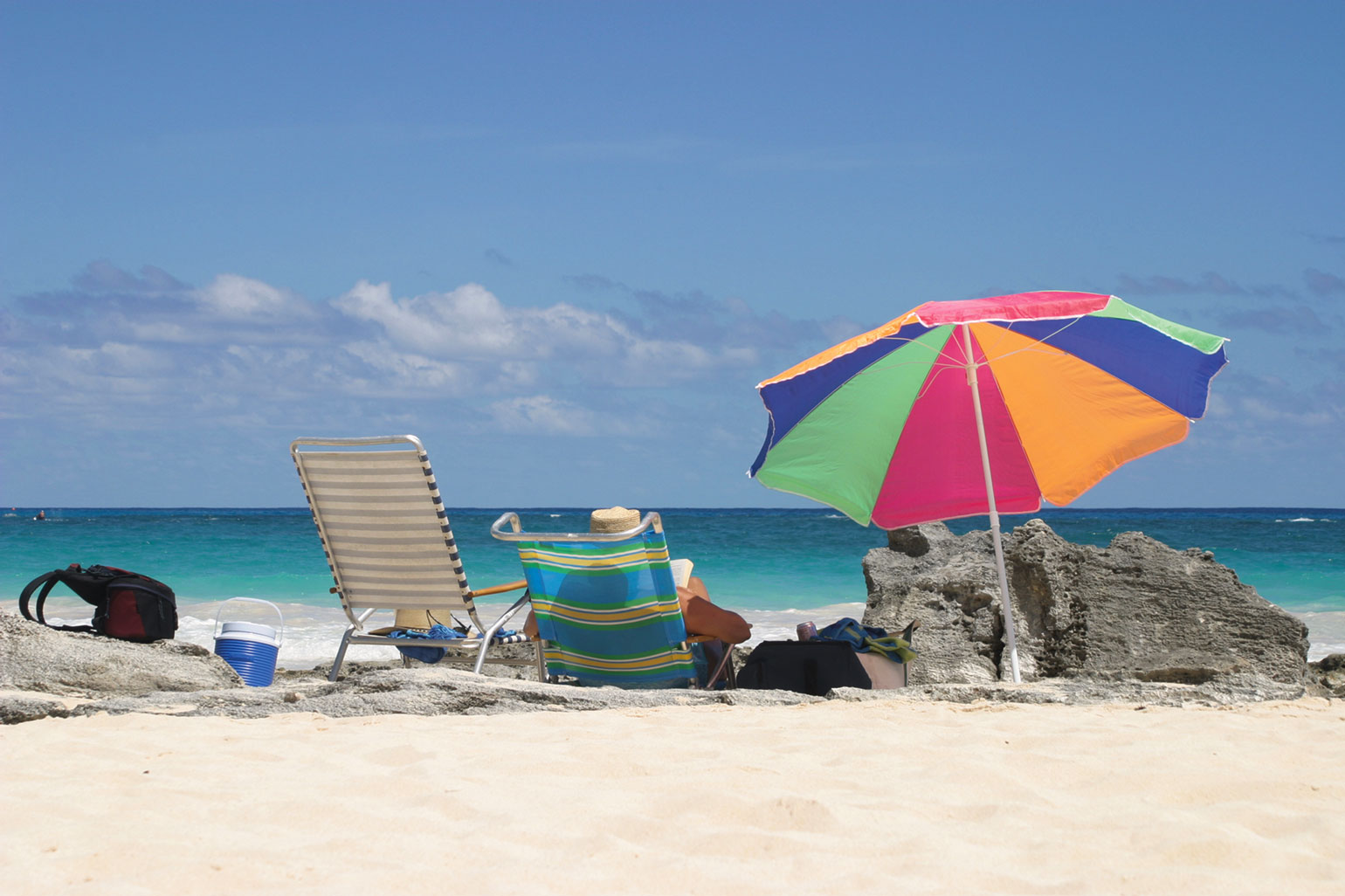 Spending the day at the beach is one of the best things about visiting or living in Bermuda. During your visit, go the extra mile to reduce your environmental impact. In addition to following the above recommendations, never litter and always recycle your tin, aluminum and glass. When possible, take garbage that can be easily blown out of open cans home to dispose of. Be mindful of small items like bottle caps and cigarette butts and choose an ocean and reef-safe sunscreen.
Join a Clean-Up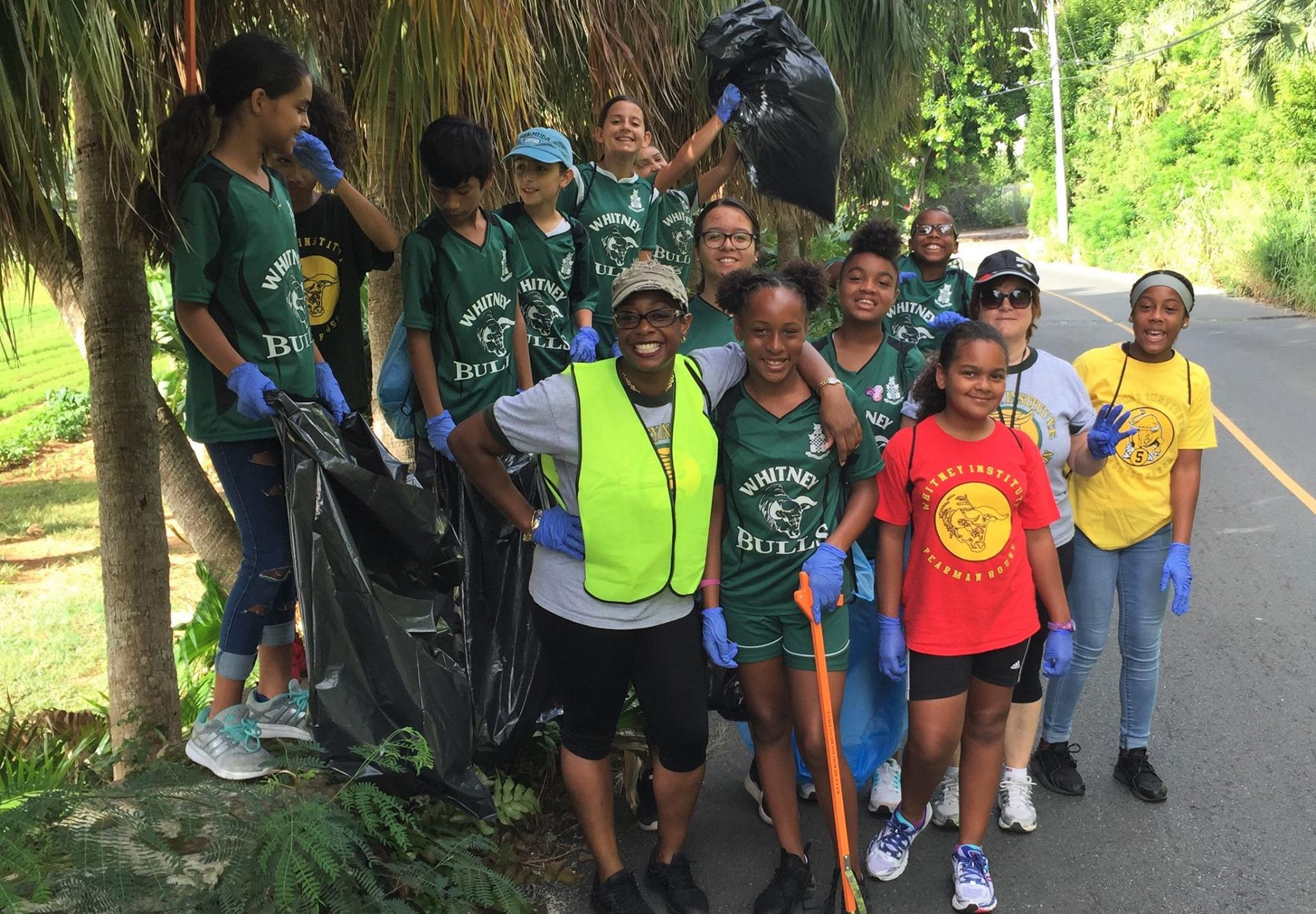 A great way to do your part is to participate in a clean-up hosted by Keep Bermuda Beautiful. This organization, which is dedicated to keeping our island beautiful and trash-free, spearheads monthly clean-ups of island neighbourhoods as well as an annual coastal clean-up. In 2017, over 8,738 pounds of trash were collected from nearly 17 miles of Bermuda coastline.
Volunteer
Volunteering at one of Bermuda's numerous green organizations is another great way to get involved. In addition to Keep Bermuda Beautiful, these include BEST (Bermuda Environmental and Sustainability Taskforce), Greenrock, the Bermuda Underwater Exploration Institute (BUEI), Bermuda National Trust, Bermuda Aquarium, Museum & Zoo and the Bermuda Institute of Ocean Sciences (BiOS).
Host a Sustainable Event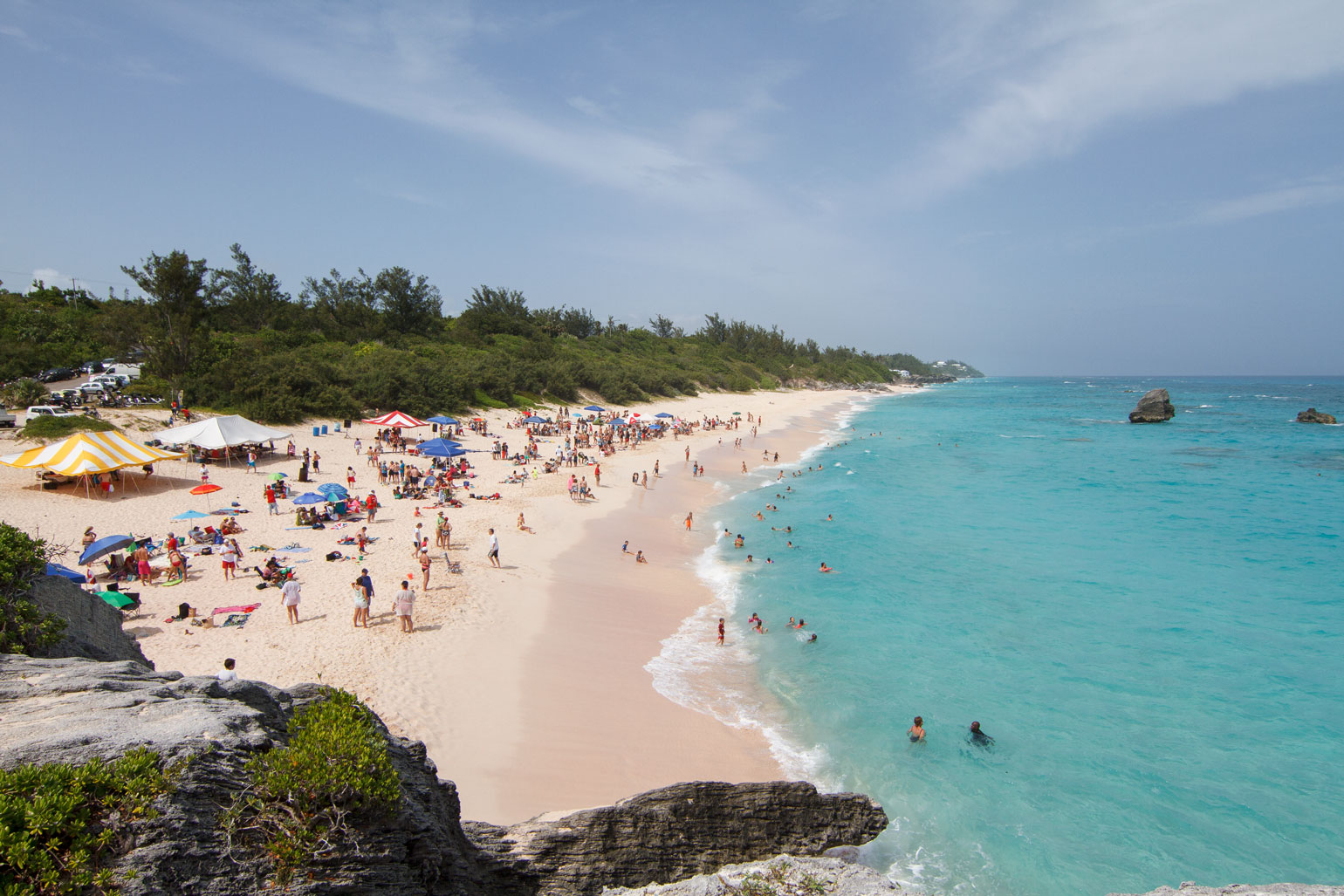 The beach makes the perfect venue for events of all shapes and sizes. If you're gathering guests by the water, the following tips from Bermuda College's Sustainable Event Guide will help you host a sustainable celebration:
Avoid single use plastic and balloons
Choose reusable decorations, banners, tablecloths, napkins, dishes and cutlery
Provide recycling bins for tin, aluminum and glass (TAG)
Offer hydration stations and encourage guests to bring their own refillable water bottle
Provide healthy refreshments made from locally sourced ingredients, with minimal packaging
Have guests register for meals and bring home leftovers to avoid food waste
Opt for electronic invitations and advertising
Ensure that guests are informed of the event's recycling policy and sustainability practices
Following your event, consider donating your items so that they can be used again
Set up a donation jar for your favourite environmental charity
What are you doing to help protect Bermuda's beaches? Let us know in the comments!
* This article was written with the fantastic help of Vanese Flood Gordon of the Government of Bermuda | Department of Energy and the Bermuda Marine Debris Taskforce.