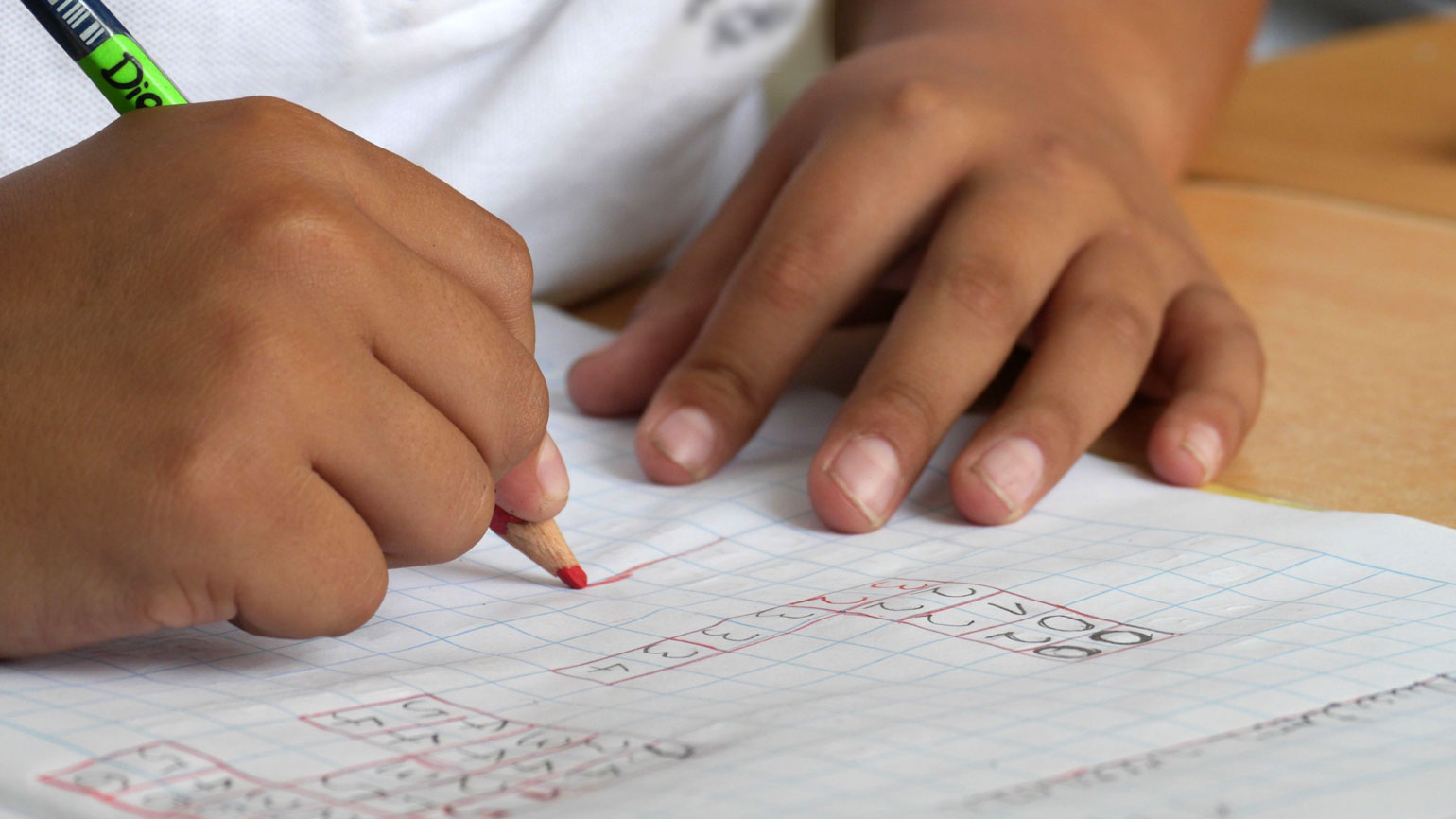 Children in Bermuda are required to attend school until their 16th birthday, thus primary, middle and typically two years of secondary school are considered the components of compulsory education.
The majority of Bermuda's school children attend established government and private schools. Most schools are co-educational with Bermuda High School For Girls (BHS) the only remaining single-sex school. Bermuda Institute (BI) also has a middle school programme where girls and boys attend single-sex classes.
Government schools offer free education to all students who register through the Ministry of Education. There are ten government preschools, eighteen primary schools, five middle schools and two senior schools. While approximately 59% of Bermuda's school children attend the public school system, an increasing number of Bermudians and Bermuda residents are opting to send their children to private schools despite hefty tuition fees. According to the Bermuda Department of Statistics, in 1994, of the 10,499 children attending school in Bermuda, 7,487 students attended public school while 2,519 attended private school. By the time of the 2008 Census, there were 10,423 students attending school with 6,754 students in the public school system (including Bermuda College) and 3,669 in the private school system.
Bermuda does not have a university, but post-secondary education is available to Bermudian students at Bermuda College, the equivalent of a U.S. community or junior college which offers two-year programmes in a range of vocational, technical and academic areas.
Though they may assign them different names, most Bermuda schools (both public and private) work within a primary to middle to senior school structure. It's what takes place within that basic framework that is dramatically different. Our dedicated Public School and Private School pages provide detailed information on the respective systems and the individual schools within them; here we offer an easy-to use chart to help you compare the overall grade structure of both government and private schools.
Public Schools
---
Bermuda's 18 public primary schools, five public middle schools and two public senior schools cater to just under 6,000 students. The nine private schools have approximately 3,700 pupils.
School is compulsory for all persons from the age of five years and ends when they reach their sixteenth birthday. The public education system provides free preschool for young persons four years of age.
The public education system is split into three levels
Primary Level

Secondary Level

Senior level

consisting of six years
Admission is generally based on the location of the family residence

consisting of three years
Admission is generally based on the location of the family residence

consisting of four years
General admission
Preparing the island's young people to make the best use of their talents, skills and abilities is one of the chief objectives of the public system of education in Bermuda. This objective is embedded within the Education Ministry's stated mission "to be the first choice in education by providing rigorous and stimulating learning experiences in safe, responsive environments from which our students emerge confident and prepared to contribute locally and globally."
Throughout the public school system students are challenged through a wide range of programmes that enhance and facilitate the development of critical skills and learning experiences. Public Education is structured to address the needs of its high achievers by stimulating their giftedness through flexible and student-centered approaches. Through a constant process of evaluation and a commitment to diversity, all students are able to find a path that suits their needs.
Preschools
There are ten free public preschools in Bermuda for children of 4 years of age. Children must attend their local neighborhood preschool. Class size is maintained at ten students per teacher.
Primary Schools
The Primary School stage of education lasts for six years. Children are enrolled at age 5 (when their fifth birthday falls between January 1 and December 31). Children may only be admitted to schools in the same zone in which they are resident.
Eastern Zone

Central Zone

Western Zone

East End Primary


St. George's Preparatory


St. David's Primary


Francis Patton Primary


Harrington Sound Primary


Elliott Primary

Prospect Primary


Victor Scott Primary


Northlands Primary


West Pembroke Primary

Gilbert Institute

Paget Primary


Purvis Primary


Heron Bay Primary


Port Royal Primary


Dalton E. Tucker Primary


West End Primary


Somerset Primary


Primary School Children Bermuda
Middle Schools
Pupils attend Middle School for three years, between the ages of 11 and 14. Middle schools do not usually admit students who have not matriculated from one of their associated 'feeder' schools.
Middle School

Feeder Schools

Clearwater

East End Primary
Francis Patton Primary

St. George's Preparatory
St. David's Primary

Whitney Institute

Harrington Sound Primary
Prospect Primary

Dellwood

Northlands Primary
Victor Scott Primary

Sandys Secondary

Dalton E. Tucker Primary
Somerset Primary

West End Primary
Port Royal Primary

N. Tatem

Gilbert Institute Primary
Paget Primary

Purvis Primary
Heron Bay Primary
Senior Schools
There are two public senior schools: Berkeley Institute and Cedarbridge Academy. During their four-year senior education students study towards the BSC (Bermuda School Certificate), which is awarded after 104 credits have been successfully achieved. In addition, both Berkeley and Cedarbridge Academy students have the option of sitting GCSEs and are encouraged to sit the SATs if they are planning on attending college or university in the United States.
Private Schools
---
Private schools in Bermuda are long established and are held in high regard by Bermudians and by the ex-patriate community. Several of the schools are over a hundred years old and Warwick Academy is one of the oldest schools in the Western World.
Over the years the schools have changed substantially. Some have gone from private status to public and then to private status. Each has its own character and the wise parent will seek out the school that best meets the needs of the child or student in question. This is but a brief outline sketch of the major schools.
The Bermuda High School for Girls (BHS) retains its single sex character and has a strong record of success. The recent addition of the International Baccalaureate Diploma program (IB) brings the highly regarded IB program to Bermuda.


Warwick Academy, a fully integrated, co-educational school offers a combination of GCSE examinations and A and A/S level based on the U.K. National curriculum and they will soon offer the IB Diploma.


Saltus Grammar School, the largest of the schools, now co-educational, offers a well established lap-top program in the Secondary Department. The Saltus Graduate Year (SGY) offers a post GCSE program leading to university entrance. The Advanced Placement program is offered at Saltus.


Mount St. Agnes, the co-educational Roman Catholic school offering an American based curriculum from which graduates proceed to further education in the U.S.A. or elsewhere, is a well established school.


The Bermuda Institute, the Seventh Day Adventist School is co-educational and has its own character and curriculum based on the ethics and values of the church program.


Somersfield Academy, a relatively new co-educational school, located on a recently developed campus offers a Montessori program in the earlier years, followed by the IB Middle Years program.
The private schools receive no government funding and are sustained by fees paid and by donations. The schools cherish their independence and are able to choose curricula to suit the needs of the children. BHS, Saltus and Warwick tend to favour a U.K. based curriculum, but are influenced by international trends in education, as are the others to a certain degree.
All these schools enjoy a strong reputation of academic excellence and offer broadly based programs. With almost 40% of the school aged population attending private schools there are certain admission pressures, particularly for boys, that are inevitable. Parents are advised to apply early for admission, not quite at conception...but the earlier the better.
A recent trend is the development of home schools – a misnomer, to a degree. These small schools are often started by individual teachers to meet the specific learning needs of individual children. Some enrol a few students and others a greater number, but this is now controlled, to a degree, by recent legislation. Private pre-schools abound and, again, are much sought after by parents.
Many of the schools expect, and indeed require, a strong commitment from parents as volunteers and there is often a close relationship between the school and the home. Children are often kept busy with music lessons, sports, dance and a host of activities. Many parents drive children to and from school, sometimes in sync with a work schedule, or in car pools.
Children who attend private schools do well and are well prepared for university abroad. Some parents seek boarding opportunities in the U.S.A., Canada or the U.K. and children exit the private schools at various grade levels.
A parent's choice of private or public education will be based on many criteria. Although many of the schools offer scholarships or financial aid, the cost of tuition is a barrier to parents. All in all, however, many parents, regardless of income level, aspire to providing a private school education for their children.


Contributed by Roy Napier, Head of School, Bermuda High School for Girls
Cost Of Education
---
According to the Bermuda Government's Department of Statistics, in the year 2000 the median annual income of a person holding a doctorate degree was more than double that of a high school graduate. Those with a bachelor's degree earned 63% more than high school grads. These numbers are mirrored in North America. The U.S. Census Bureau stated that in 2002 the average male college graduate, age 25-34, earned 65% more than the average male who completed only high school. For women the difference is 71%. The message is simple and should provide inspiration for students and parents who are struggling with the cost of a college or university overseas – education does pay.
The most affordable college and university option is Bermuda College. According to their website, an associate degree's programme is comprised of 60 credits. If a student took 4 courses per semester, each earning 3 credits, they could attain their associate degree in 2 1/2 years at a cost of approximately $7,575 including tuition and incidentals. For this and other reasons, many students attend Bermuda College for two years before completing their bachelor's degree overseas. Be aware, the numbers jump dramatically at overseas colleges and universities.
According to www.wikipedia.org, a typical year's tuition at a U.S. public university for residents from out of the state is about $12,000+. At private schools you can expect to pay $15,000 and up for tuition and fees.
Keep in mind tuition and fees are only part of the equation. Students and parents must also budget for living expense and transportation. Students who are resident in Bermuda and travel to the U.S., Canada, or the U.K. for their college education can expect to pay anywhere from $6,000 to $12,000 per school year for room and board. The cost of airfare is added on to that.
Websites for prestigous Howard University and University of Connecticut, show total costs for tuition and fees, plus on-campus room and board currently top $29,000 per year for out-of-state students. Bermuda students must also factor in transportation.
Studying in Canada, with its favorable exchange rate is often the most affordable overseas option. The website www.studycanada.ca notes that the average cost for foreign students for one school year (8 months) in an Arts & Science programme is C$11,903 though rates can be much higher. In 2006, at Dalhousie in Nova Scotia, tuition and fees for the 8-month school year were approximately $14,000, with an additional $10,000+ spent on food and housing. Airfares to and from Dalhousie, books, supplies and incidentals were additional expenses.
As of September 2007, Bermuda students will enjoy "home" rate fees at U.K. universities which are typically £3,000 per annum. This represents a significant savings over past rates. Students and their families will still need to add on the rising cost of room and board in the U.K. as well as transportation expenses.
Financial Assistance
---
In education, students are typically rewarded for commitment and hard work with academic success. For students wishing to attend a private secondary school in Bermuda and/or go on to college or university (either at home or abroad), there is also the possibility of financial assistance in the form of awards, bursaries and scholarships. When it comes to lending financial support to students, the generosity of the island's academic institutions, local businesses, international businesses, associations and individuals is impressive.
For proof, look no further than the Bank of N.T. Butterfield's Scholarship Directory, which at press time listed a roster of 109 scholarships, awards and student loans available almost exclusively to Bermudian students. Compilation and publication of this list is a community service provided by the Bank and it makes for inspiring reading. Annual gifts range from $500 to $30,000 and are awarded to students based on varying combinations of scholarship, leadership, community service, area of study and financial need.
In addition, we found bursaries and awards that are available to Bermudian students that do not appear on the Bank's list. So it is important to do your homework. Thorough research by students and parents is the first step in the successful discovery and and assessment of financial opportunities.
The second is the submission of a sparkling application. The phrase 'you only get one chance to make a good impression' certainly applies here. An application is your first chance to impress. While you're logged on to the Bank of N.T. Butterfield website you will also want to review their tips for submitting applications.
Tips on submitting a good Scholarship, Award, or Bursary application
Make sure that you meet the qualifications for the award. Carefully read the qualifications needed by the applicant for the award. Because the application process is detailed, make sure the award is applicable to you before beginning the process.


Carefully read all that is required. Please read what is required extremely carefully as most applications require numerous documents. Applicants who do not submit all the required documentation will automatically be eliminated. If current transcripts are not available until after the application deadline, include a note stating when they will be received. Current information, including transcripts, is essential to the application process. Do not assume that if you previously applied for the award you do not need to supply current information. If reapplying, take note of the required documents and processes.


Take note of the application deadline. This date means that the application will not be processed if it is received later than the final date. Exceptions are not made. Please make sure that there is sufficient time provided if you send it in the mail.


Photocopy the application or pick up an extra copy. Presentation is a vital component of the application process. Your application is a representation of yourself. Mistakes or tattered application forms reflect negligence. Do not cross out or use white out. If you make a mistake, rewrite the application. Therefore, it is important to have an extra copy of the application form. Another technique is to photocopy the application, write out the application in pencil on the photocopy, and then copy onto the original in pen.


Provide enough time for appointments to be made and mail to be received. Many applications require a series of documents such as updated health records. Many people underestimate the amount of time it takes to collect all the documents and to obtain appointments. Be sure and leave enough time in case mishaps occur.


Always provide an updated résumé. It is important to include current information about yourself. Even if you have previously submitted a résumé, it needs to be updated with current information.


Read what is be being asked for in the personal statement carefully. Each application will state what is specifically required for the personal statement. Many personal statements have several components. Make sure that all the components of the question are addressed. The personal statement provides you with the opportunity to demonstrate your writing skills while sharing your accomplishments and experiences. Take your time thinking about your personal statement before writing it out.


Make sure you request documentation well in advance. As previously stated, acquiring all necessary documentation requires time so be sure to allow ample time to make appointments and to collect official documents as well as allowing time for mishaps.


Think carefully about the quality of paper you use (presentation is powerful). The paper you choose for your application is important. The paper should be clean and smooth-edged.


Submit supporting documentation as specified (i.e. certificates, reference letters). Read the application carefully to determine what is required. You may also choose to submit additional documentation to support your application, for example, extra certificates of accomplishment.


Proof read your final draft and have someone else look over your application. Mistakes can easily occur so take the time to slowly and carefully read the entire application. It helps to have another person reread the application because a fresh perspective may detect unnoticed mistakes.


Provide current and previous transcripts. Transcripts are an essential component of the application, therefore current and previous transcripts are required. As previously stated, if current transcripts are unavailable, include a note stating when they will be available.


Exam Glossary
---
If talk of GCSEs, IGCSEs, Advanced Placement Programs and IB programmes, leaves you a bit befuddled, the following glossary should help.
GCSE
The General Certificate of Secondary Education (GCSE) is a British qualification designed as a two-year course of study for pupils typically 14-16 years of age. The GCSEs are one of the main means of assessing attainment and most students take GCSEs in Math, English and Science. Schools may also require that students take at least one Modern Foreign Language. Pass grades are awarded on an A* to G scale and an unclassified category (U) which is fail. In most subjects the final grade is arrived at by a combination of assessing coursework and by terminal examination. Coursework can contribute 20-60% of a student's final grade. Passing a good selection of GCSEs is considered proof of a good general education and good preparation for the International Baccalaureate programme (see below).
GCSEs are offered at Bermuda High School for Girls, Saltus Grammar School and Warwick Academy. Public school students may also opt to sit these exams.
IGCSE
The International General Certificate of Secondary Education (IGCSE) is an international qualification designed as a two-year course of study for pupils ages 14 - 16. It prepares students for further academic work, including progression to the IB Diploma Programme. The IGCSE provides a broad study programme by drawing subjects from five areas: Languages, Humanities, Social Sciences, Mathematics, and Creative, Technical and Vocational. Some consider the IGCSE to be more difficult than the GCSE, but this varies from subject to subject.
Bermuda High School for Girls, Saltus Grammar School and Warwick Academy offer the IGCSE.
International Baccalaureate (IB)
The International Baccalaureate is a two-year diploma programme designed for highly motivated students. The diploma provides an ideal pre-university course and is recognized by universities around the world.
The qualification has earned a reputation for rigorous assessment and is highly regarded by the world's leading universities. The two-year course combines six subject groups with three additional features: theory of knowledge; creativity, action and service; and an extended essay. The six subject groups cover: English; French, Spanish/Latin; History/Geography/Business & Management/ITGS; Chemistry/Biology/Physics; Mathematics; Arts/Electives. Students may select one subject from each group, three of which will be studied at the higher level and three at the standard level. All subjects carry coursework requirements however the majority of the course is assessed via examination at the end of the IB2 year.
The IB programme is offered at Bermuda High School for Girls and Warwick Academy and is open to students from other schools.
Advanced Placement Program®
The Advanced Placement Program is a cooperative educational endeavour between secondary schools and colleges and universities. Since its inception in 1955, the Program has provided motivated high school students with the opportunity to take college-level courses in a high school setting. Students who participate in the Program not only gain college-level skills, but in many cases they also earn college credit while they are still in high school.
The Advanced Placement Program is offered at Saltus Grammar School.
SAT Reasoning Test
The SAT Reasoning Test (SAT) is a standardized test for college admissions in the United States. It is developed, published and scored by the College Board (www.collegeboard.com). The SAT consists of three major sections: Mathematics, Critical Reading, and Writing. Each section is scored on a scale of 200 – 800. Total scores are calculated by adding the scores of the three sections. Sample questions and tons of other helpful information can be found on the College Board site.
The SAT is administered seven times a year in the U.S., Puerto Rico, and U.S. Territories, and six times a year overseas. Students are allowed to sit the SAT exam numerous times if they choose.
The SAT test is taken by students at Saltus Grammar School, Mount Saint Agnes Academy and Bermuda Institute. Students of other private schools and the public school system have the option of taking the exam.