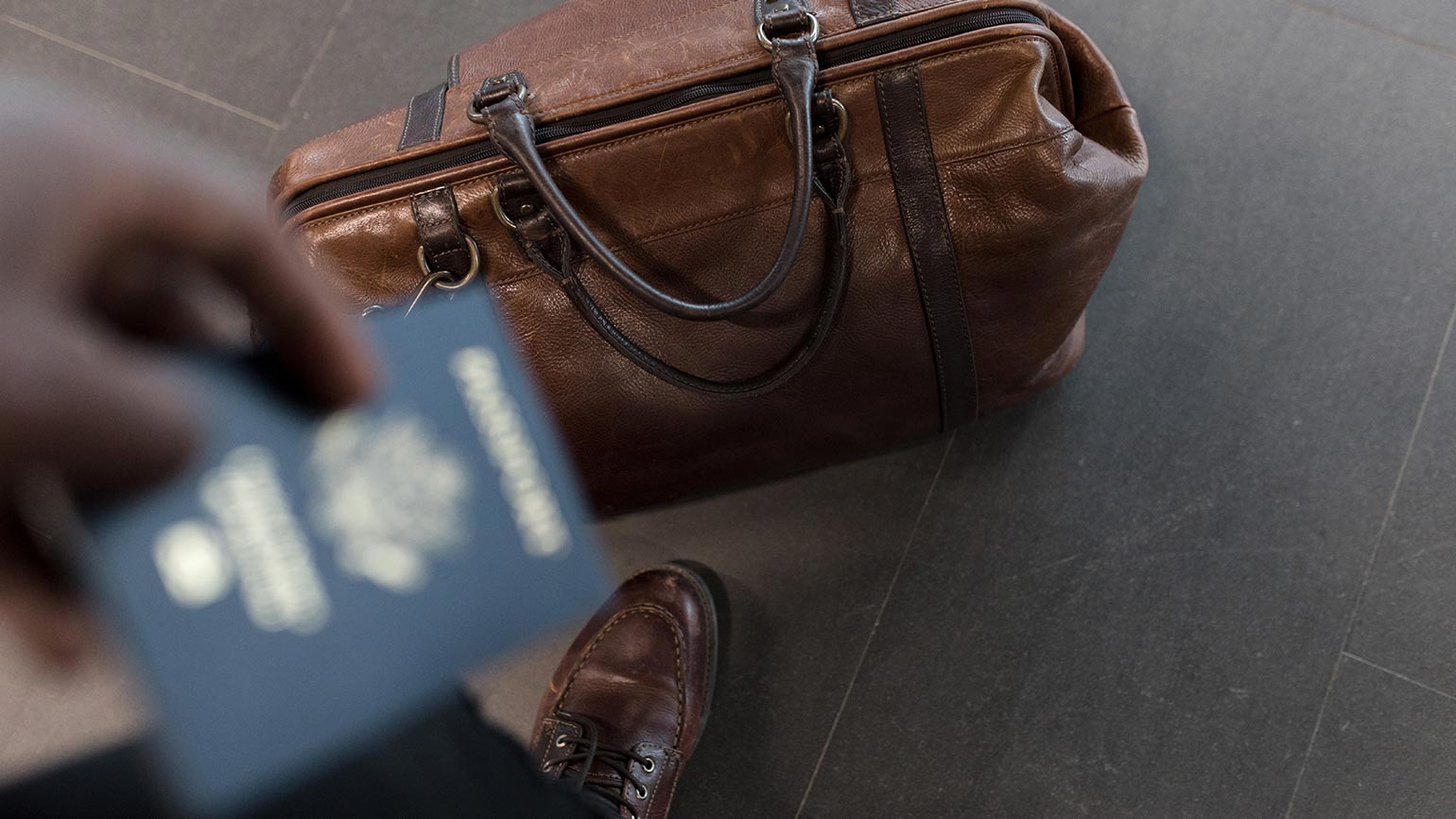 Bermuda is home to one of the largest populations of expatriate workers per capita in the world. A thriving international business sector, significant pay/benefit packages, idyllic natural beauty and safe living conditions all contribute to Bermuda's popularity as an attractive business destination.
If you are a foreign worker (expat) new to the island, the adjustment can be initially overwhelming. Though Bermuda does share certain cultural similarities to places such as the U.K., U.S. and Canada, the differences are abundant enough to warrant a lifestyle change.
In this guide, we will address some of the most frequent questions/challenges you are likely to encounter if you are looking to work in Bermuda, or are already planning on moving to Bermuda for work, in order to help you adjust to the transition as smoothly as possible!
Work Permits
---
Lets get the bureaucratic stuff out of the way first. As an expat, your Bermuda employer must apply for and obtain a Government work permit, which will enable you to work on the island. Your employer may apply for a renewal at any point leading up to your permit's expiry.
Only an employer can apply for a work permit. You cannot seek employment while visiting as a tourist.
There a re a number of different types of permits you can receive depending on your jobs requirements. Standard permits are issued for one, two, three, four and five-year periods. Temporary permits are issued for up to three months, and unlike some other countries, Bermudian work permits only allow you to have one employer. You cannot legally hold two jobs, so make sure that whichever path you choose to pursue will be able to sustain you financially on its own.
For a permit to be issued, employers must prove to the Government that they have sought a qualified Bermudian for your position first, and that none were available to fill the job.
For more detailed information work permits visit Government of Bermuda's How to get a work permit.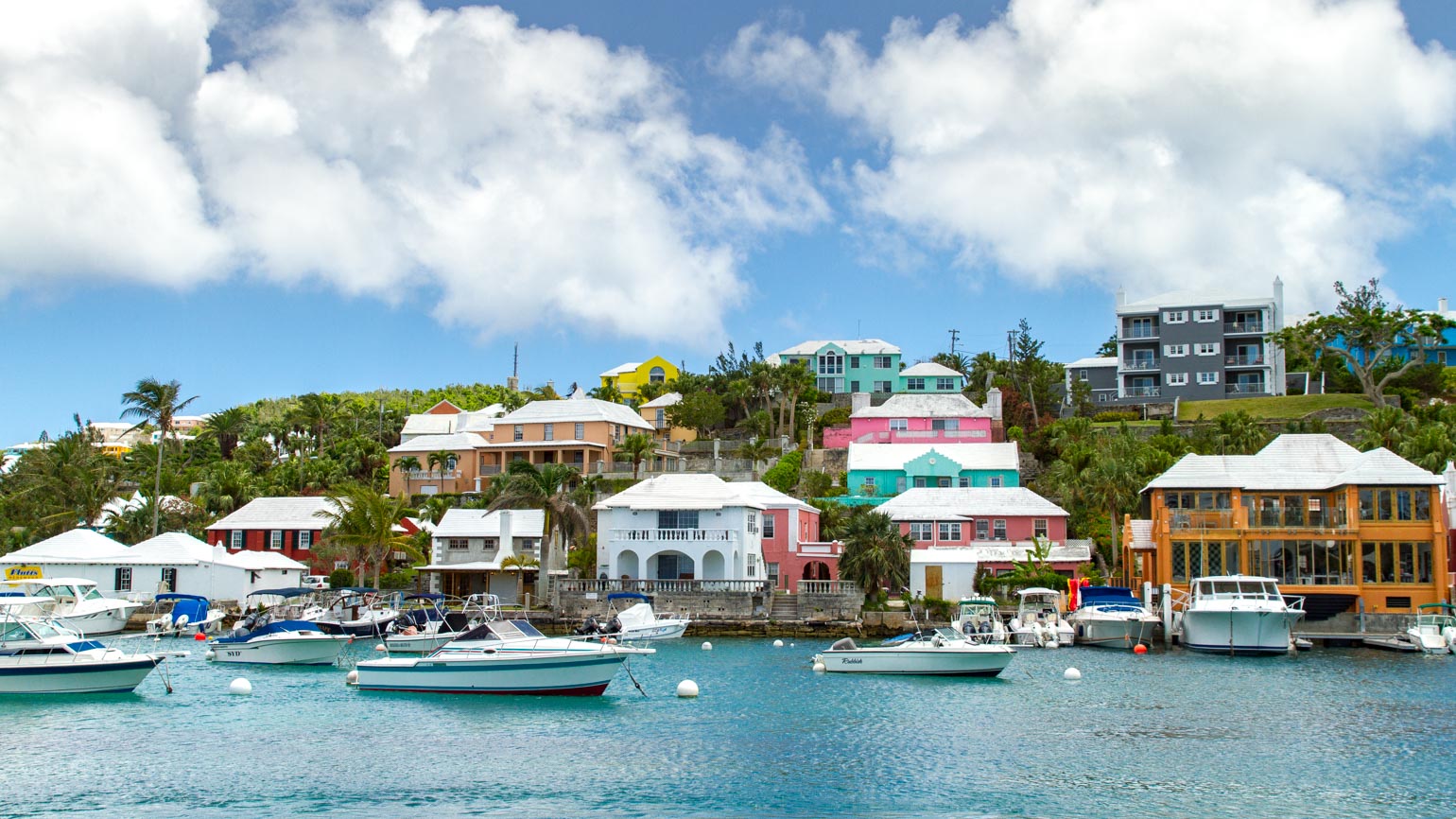 Cost Of Living
---

Rent
As an expat you will most likely be leasing an apartment or house. Be prepared to spend between $1000-2000 per month on a studio apartment, $2500 on a one-bedroom, $3500 on a two-bedroom etc. Depending on the employer, you may be granted a housing allowance to assist in paying your rent.
Appropriate housing can be difficult to find… visit our classifieds page today and start looking for your next home away from home!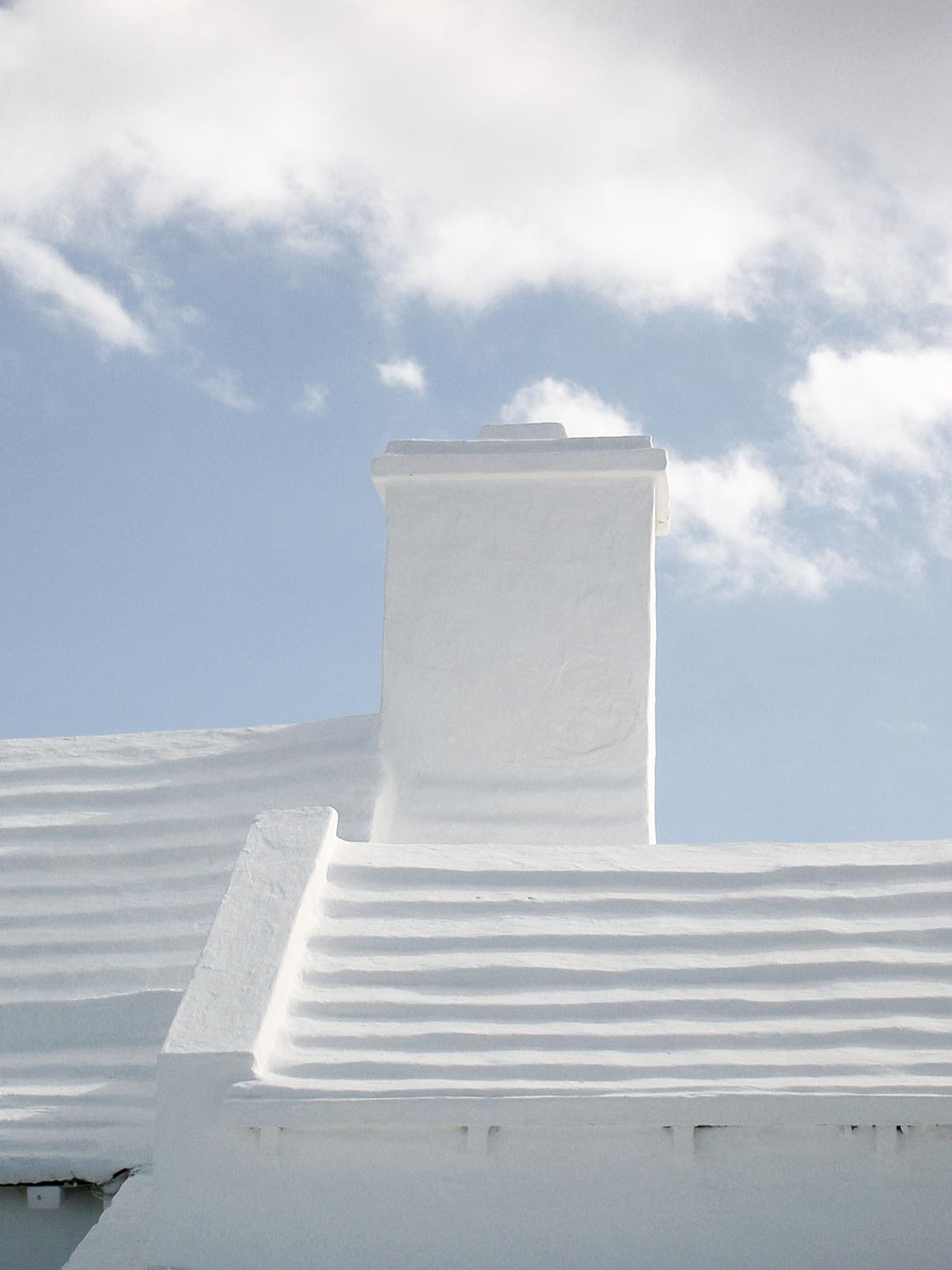 Water
Bermuda rooftops are designed to catch rainwater and channel it into a tank below or beside the house. Consequently, a good heavy shower is often referred to by Bermudians as "tank rain". Depending on where you live, however, water scarcity can be an issue, particularly in the mostly-rainless summer months.
For this reason, Bermuda is home to a booming water trucking industry, allowing you to order "loads" of water for your tank. One load contains approximately 1000 gallons, and will cost you around $65. Frequent summer droughts place these truckers in high demand, and they can be overextended to the point that it is not unheard of for people to have to wait for their water. It's best to practice water conservation, keep track of how much water you have in your tank and when necessary, order water before you run out.
Sticker Shock
For an expat, perhaps the most intimidating aspect of adjusting to Bermudian life may be the high price of goods and services. Nearly all commodities must be imported, consequently everything from food to fuel to furniture comes with a high price tag.
Though the lack of a federal income tax and a good salary/benefits package can somewhat offset the high prices, you must still be prepared to pay higher costs for a gallon of gasoline, a loaf of bread and for a cold beer after work than you may be used to. If you regularly use air conditioning in the humid summer months, you will almost certainly notice a significant jump in the price of your electric bill….all of these things add up.
Adjusting your lifestyle to these high prices can initially be daunting, but through simple budgeting and finding good deals through our Bizcast section, you can save money and still have a good time!
Transportation
---
Upon arriving in Bermuda as an expat worker, you must decide what mode of transportation best suits your lifestyle. Cars, motorcycles, bus and Ferry are all viable options, but it is important to weight the pros and cons of each.
Car
A car, while definitely the safest and most comfortable way to travel, can actually be quite impractical depending on where you live and work. Car ownership in Bermuda is restricted to residents and there is no rental services available on the island. To obtain a license to drive in Bermuda you must prove that you will be a resident for longer than 30 days.
If you work in or around Hamilton ("Town", as it is affectionately known to Bermudians), parking is scarce, and expensive even if you are lucky enough to find it. There are a number of parking options throughout the city, from lots for both short and long term (all day) to street parking which is limited to 1-hour. Rush hour traffic can also be a nuisance, with west end commuters in particular frequently experiencing a slow crawl to and from work. To own a car, you must have an assessment number, which is attached to your residence in order to restrict the number of cars per household to one.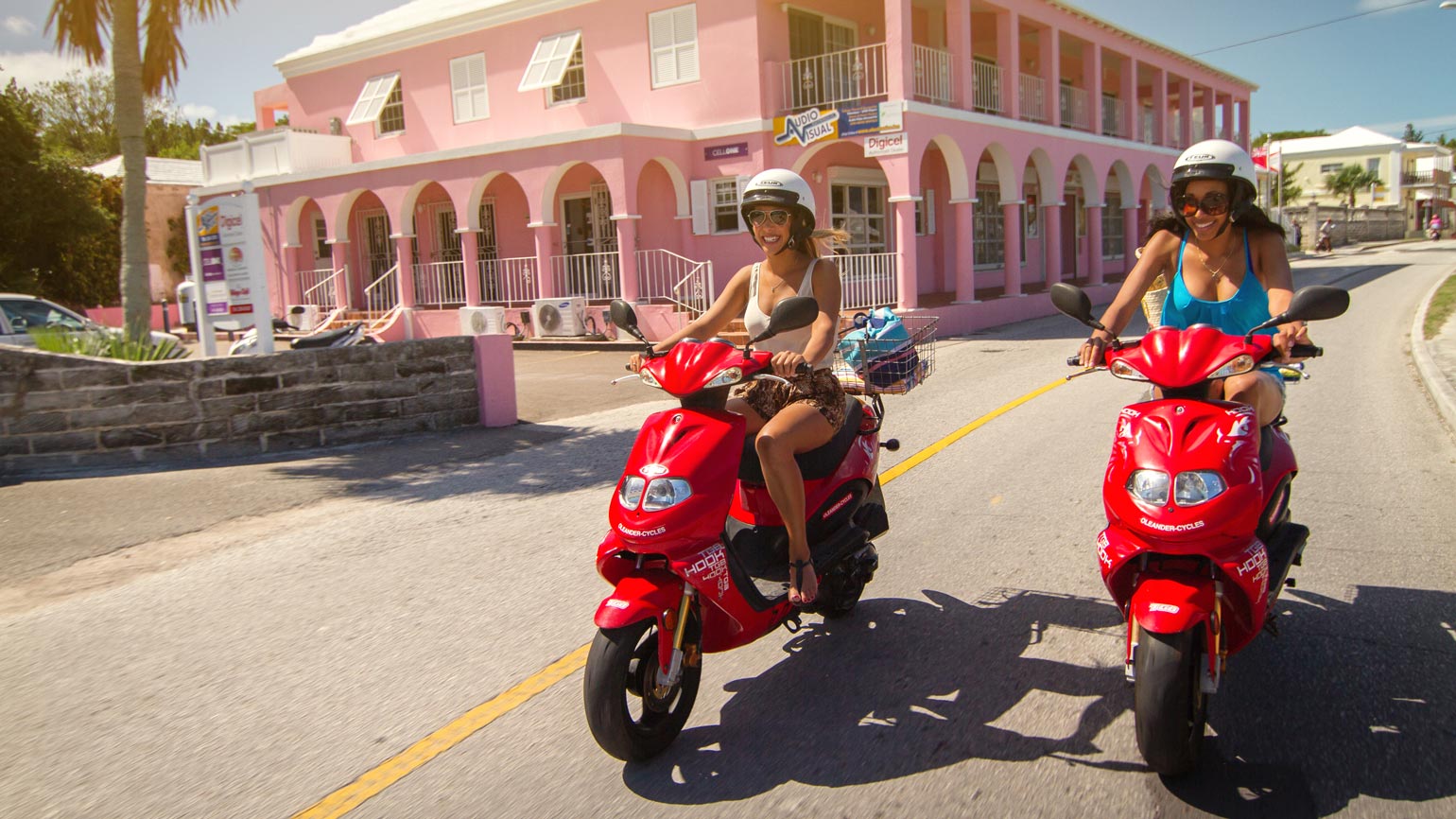 Motorcycle / Scooter
Owning a motorcycle (also referred to as a "moped" or "scooter") can be extremely convenient. There are a number of cycle rental companies on island, you can find great deals on used bikes in our classifieds and unless otherwise indicated, parking is free everywhere, and easy to find due to a bike's compact size.
There are a few drawbacks, however. In addition to not being as safe as a car, bikes are also often stolen and chopped for parts, making public parking a bigger risk. For the most part, however, a simple tire lock should deter potential criminals.
Bus / Ferries
Bus and Ferries in Bermuda are clean and comfortable, and can get you to most places on the island with ease.
Hop a ride on on of Bermuda's buses from any Pink Bus stop Pole (inbound to Hamilton) or from a blue Pole (outbound from Hamilton). Most bus routes can be accessed from their starting point at the Hamilton bus terminal.
The Bermuda Ferry Service is a great way to crisscross the island across Hamilton Harbour, the Great Sound and out to St. George. All routes depart form the Hamilton Ferry terminal.
Climate & Weather
---
Bermuda boasts some of the most beautiful weather in the world, due in part to what is known as the 'Gulf Stream effect'. Although it rests on approximately the same latitude as North Carolina, the island's climate is considered to be sub-tropical, as the Gulf Stream conveniently passes right over us on its way north out of the Gulf of Mexico.
Bermuda's average monthly temperatures are as follows:
| | | |
| --- | --- | --- |
| Month | Average High | Average Low |
| January | 69.0° F | 61.0° F |
| February | 68.0° F | 60.0° F |
| March | 69.0° F | 60.0° F |
| April | 71.0° F | 63.0° F |
| May | 75.0° F | 68.0° F |
| June | 81.0° F | 73.0° F |
| July | 85.0° F | 77.0° F |
| August | 86.0° F | 78.0° F |
| September | 84.0° F | 76.0° F |
| October | 80.0° F | 72.0° F |
| November | 75.0° F | 67.0° F |
| December | 70.0° F | 63.0° F |
Cool Weather
While the winter months can be rainy and windy, temperatures rarely fall below 60º Fahrenheit (15º Celsius). In most cases, a sweater and/or light jacket will keep you quite comfortable, though if you are riding a motorcycle, you may want to bundle up a bit more.
Bermuda houses (made predominantly of limestone and concrete block) have a tendency to trap the cold indoors during the winter. In addition most do not have central heating. As a result, it is often colder inside than out.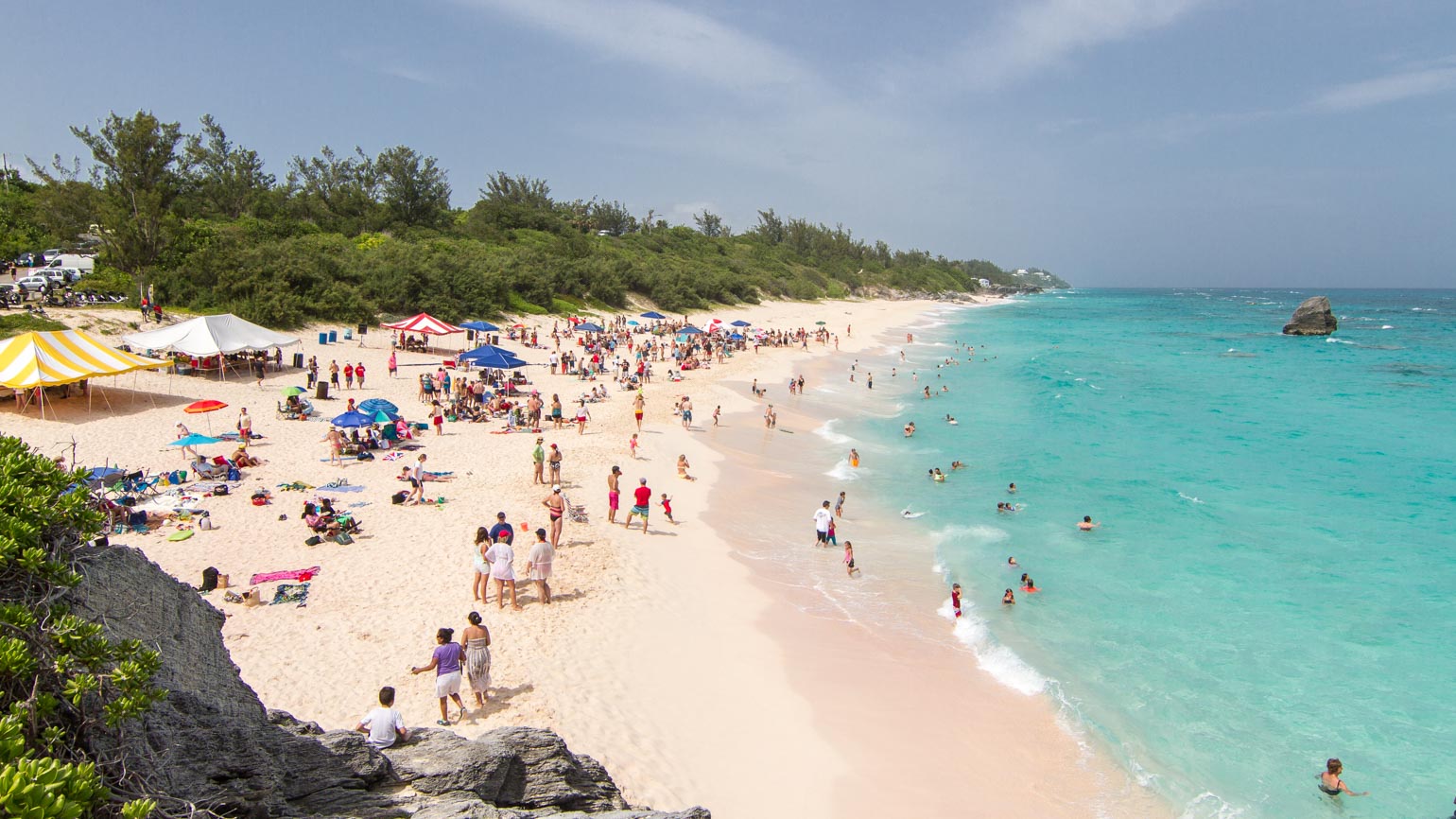 Hot Weather
The summer months can get incredibly humid, and will most likely have you cranking your air conditioning up to full blast. Though the average temperature in July is 85º Fahrenheit (29º Celsius), humidity can often get as high as 100%, making it seem much hotter than it is. Metal objects tend to rust quicker than they usually would, so regular car and bike maintenance is a must.
Sunscreen is particularly important to keep on hand, as even a seemingly quick walk outdoors can expose you to powerful UV rays, even through the clouds. Always remember: slip, slap, slop!
Safety & Crime
---
Bermuda is considered a safe place to live, there are certain things you should be aware of to ensure your well-being.
Personal Safety
Though most violent crime incidents are usually related and constricted to personal conflict and gang related activity, all island residents have become more aware of personal safety.
Home Safety
Home security is always your first step in protecting your family, home and valuables. Make sure the outside of your home is lit to make it more visible to your neighbours. Outside motion detector lights can make it near impossible for a burglar to enter without being seen. Install dead-bolt locks on all outside doors. Make sure you can unlock all doors from the inside without a key to allow a quick escape from a fire.
Don't keep expensive keepsakes, jewellery, or large amounts of cash in your home. Keep a list of your valuables and their serial numbers. A videotape, photograph, or sales receipts will help with insurance claims.
Visit the Bermuda Crimestoppers website for more information.
Entertainment
---
For a small island, Bermuda has lots to do in the way of entertainment.
Cinema
There are three cinemas on the island: one in St. Georges and two in Hamilton. They are typically able to keep up with U.S. release dates to show the latest films, and most of them are 3D-equipped.
Performing Arts
Bermuda has an active performing arts scene for its size, thanks in part to the Bermuda Musical & Dramatic Society, a local charity which puts on several shows per year. There is also a major musical every year in October, put on at City Hall every year by the local Gilbert & Sullivan society. In December, there's even a Christmas pantomime for the kids!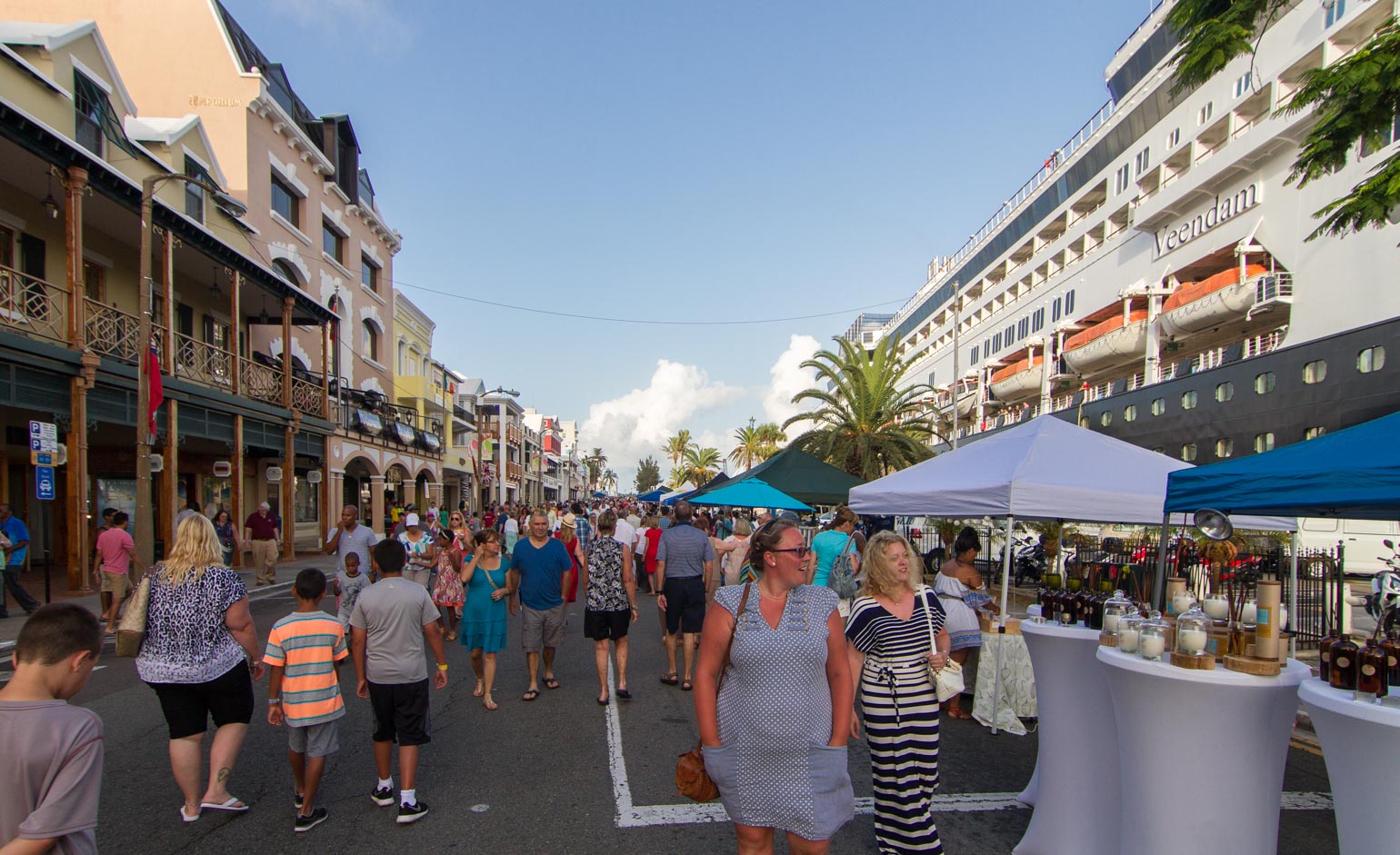 Street Fairs & Markets
There are weekly street fairs during the summertime which will enable you to soak up Bermudian culture in a fun and safe environment. Wednesday nights in Hamilton is "Harbour Nights", where the main street in town is closed off in order to bring you free live entertainment and unique, street vendor-based shopping. On Tuesdays and Thursdays, St. Georges and Dockyard respectively have their own versions of this fair, called "Market Nights" and "Heritage Nights". Each offers you a look at Bermudian history and culture.
Night Life
Bermudians LOVE to party! Every Friday night, the thirsty masses pour out of work and into any one of the island's famous happy hour festivities. Hamilton Princess and Lemon Tree Café are amongst the most popular places that people start their evenings.
The majority of bars and night clubs can be found on Front Street; the main drag which runs through downtown Hamilton. There is something for everyone, from laid back pubs, to somewhere to have a drink and watch the game, to upscale wine bars, to somewhere to Dance, sing Karaoke or catch a live band.
If you can make it to the end of the night (about 3:30am), there is a free group taxi service which leaves from the corner of Reid & Burnaby Street.
Sports
---
Bermuda has a vibrant culture of sport, with multiple options/venues for both fans and players alike. Football (soccer to our Canadian and American readers) and cricket are the two most popular sports on the island, with multiple clubs of varying skill levels representing each.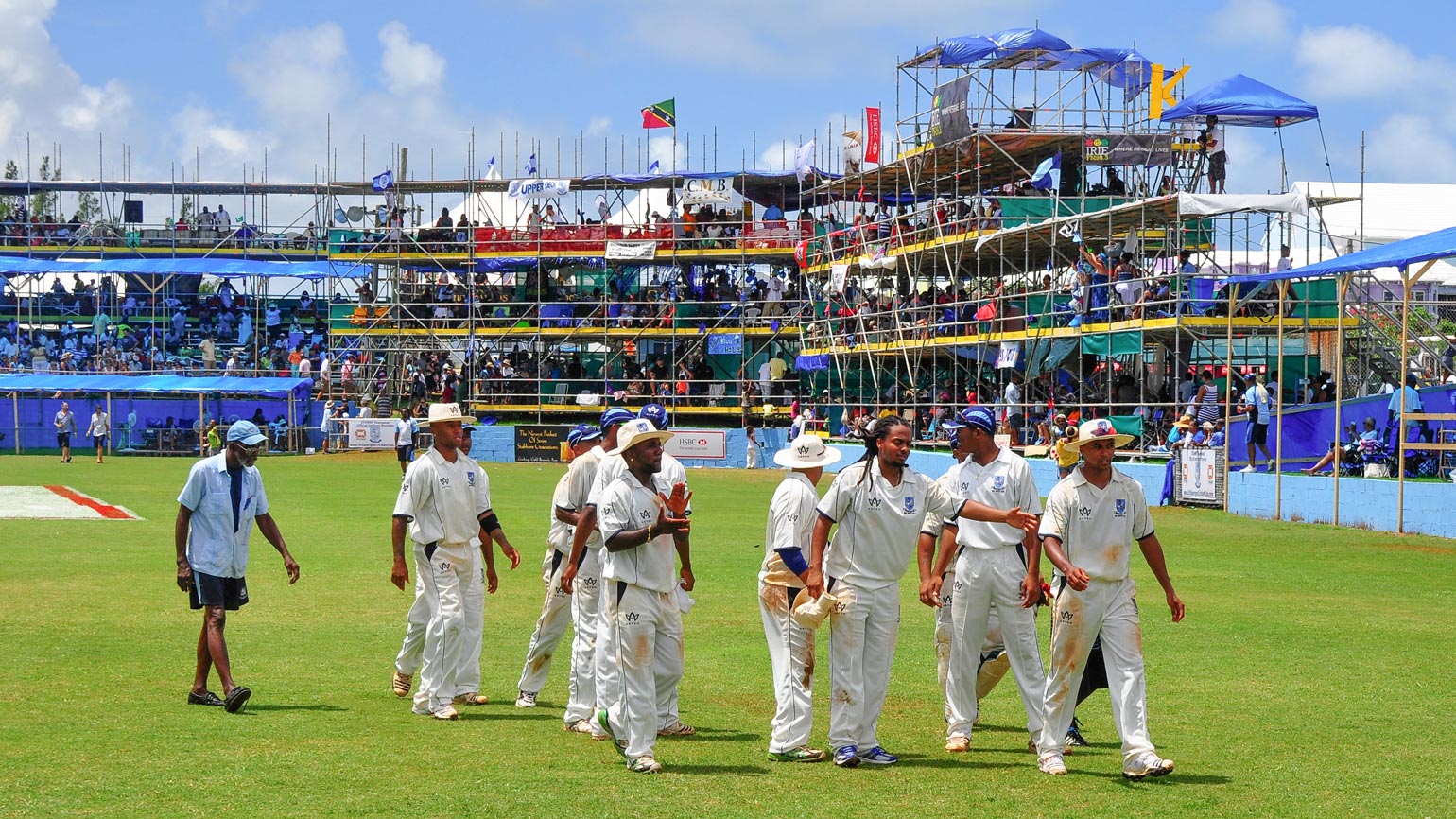 Cricket
In Bermuda, the most celebrated sporting event of the year is unquestionably Cup Match, an annual 2-day cricket match between St. Georges and Somerset (the two opposite ends of the island). Each summer at the end of July, Bermudian's are given a two-day national holiday to enjoy this event and all of the heritage/festivities that surround it. Bermudians from all around the island are playfully divided as they swear allegiance to either St. Georges or Somerset, whether they end up watching the game or not! Everyone is encouraged to pick a team, as the blindly-competitive aspect of Cup Match is part of what makes it so special.
Football
In terms of football, Bermuda has quite a lot of teams for such a small island, spread out over several divisions of varying competitiveness. As with Cup Match (though perhaps not as intensely), Bermudians typically swear allegiance to one of the Premier Division teams based on proximity to their homes.
Running, Rugby & More
In addition to football and cricket, there are active communities built around rugby, running, ball hockey and several other sports.
Every year on May 24th, hundreds of Bermudians and visitors alike take place in the Bermuda Day half-marathon. Starting in Dockyard and ending in Hamilton, the route for this race encompasses literally half of the island, and stokes competitiveness in seasoned athletes and amateurs alike.
Though it is not widely known, there is a small, yet avid culture of ball hockey in Bermuda. Our national team just returned from Slovakia, where they won a 3rd place bronze medal in the world championships.
Due to a heavy British influence, Bermudians love their rugby. Every year, Bermuda is home to the World Rugby Classic, attracting teams from all over the globe to participate in a world-renowned tournament. The senior men's team was just crowned with the Caribbean Regional Championship trophy, bringing it back to Bermuda for the first time in ten years. There is also a very active amateur club associated with the Bermuda Police Department, with a history dating back over fifty years.
Other popular sports in Bermuda include tennis, swimming, cycling and triathlon…join a team/club today and get moving!